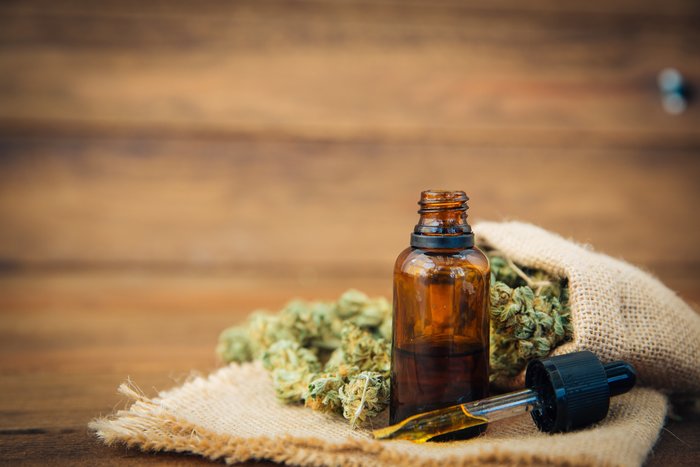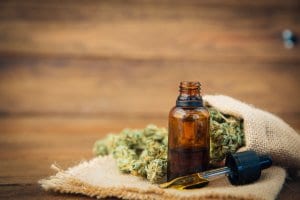 Cannabidiol, or CBD for short, can be extracted from two different sources-industrial hemp and the whole cannabis plant. Cannabidiol and Cannabidiol Isolate are similar in some ways, but there are also significant differences between the two, which will be elaborated on below. Find out what CBD isolate is, the content of this compound, and how it can help you, especially if you live in an area where cannabis is still illegal.
CBD Isolate: A Single Molecule Product Separated From Marijuana
According to HempMeds and ProjectCBD.org, CBD isolate is an all-natural purified cannabis product that has been extracted from industrial hemp and refined down to an extreme purity rather than being extracted from the whole cannabis plant. Most CBD isolate products are cultivated in Europe and other geographic regions where hemp is legal and readily available.
What may come as a surprise is that the content of cannabinoids is much larger in the CBD oil extracted from the whole cannabis plant as compared to the CBD oil extracted from industrial hemp, as also stated in an article by ProjectCBD.org.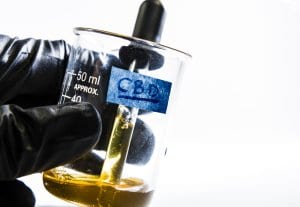 Physicians, cannabis researchers, and scientists refer to CBD isolate as "single-molecule CBD", and this form has been proven to be less therapeutically effective.
CBD Isolate: Less Effective And More Pure?
In order for CBD isolate to be effective, it requires a precisely high dosage, since there are less cannabinoids in the isolate form of CBD.
A downside to CBD isolate is since it is derived from industrial hemp, a large amount of hemp is needed to extract only a small amount of CBD, and as a result, this process raises the risk of contaminants either through the hemp farming practices and/or the extraction process.
As stated by ProjectCBD.org, since hemp is a bio-accumulator, it draws out toxins from the soil. Therefore, CBD isolate users should be aware of possible contaminants in the oil they consume.
Moreover, CBD isolate is an ideal choice for people who live in an area where cannabis is illegal in their state or country. These individuals can find CBD isolate oil from many different independent cannabis dispensaries and online stores. However, since the CBD is derived from industrial hemp, many companies and businesses sell unregulated products that have not gone through rigorous testing methods before they are released onto the cannabis market.
On the other hand, individuals who are in dire need to receive some level of cannabinoids to treat whichever medical condition, disease, and/or illness they struggle with may purchase the oil form of CBD isolate online because that is all they can get their hands on. But, it is important to know the risks that come with this decision.
The Rewards Of CBD Isolate
A Huffington Post article discussed CBD isolate on a deeper level by stating the following,
"Many clinicians believe that using CBD as an isolated compound not only diminishes its therapeutic value but does not take full advantage of the medicinal value of cannabis. This is because of the entourage effect, the concept that the totality of the therapeutic constituents of the plant acting together is more effective than any single isolated compound acting alone."
However, CBD isolate products do contain a handful of benefits including precise dosing, less of a sedative experience and more of an overall smooth experience as well as standardized products. Additionally, individuals who want CBD products but cannot purchase them legally based on their state or country's laws and/or the price of whole plant cannabis extract can use extracted CBD isolate as an option.
Although isolates are solely purified forms of cannabis compounds, unfortunately, they contain substantially fewer cannabinoids, nutrients, terpenes, flavonoids, and THC, which demonstrates the distinct differences between the isolated version of Cannabidiol and Cannabidiol from the whole cannabis plant.
Nowadays, due to the latest advancements in the technology sector, within pharmaceutical labs, the extraction processes have allowed scientists to isolate individual cannabis compounds. It is very common for pharmaceutical companies to use CBD isolates in various medications and prescription drugs since they can control the specific dosage better as well as understand the overall experience consumers may or may not have from those products, according to Herb.co.
CBD Isolate and Medical Treatment Interests
Oftentimes, both pharmaceutical manufacturers and supplement manufacturers include CBD isolate in many products such as vapor pens, oils, and other infused products.
On a similar note, Martin Lee, the well-known author of Smoke Signals and Acid Dreams, briefly discussed the status of CBD isolate and why pharmaceutical companies are putting more emphasis on it rather than whole cannabis plant extracts by saying the following:
"The federal government promotes the concept that single-molecule pharmaceuticals are superior to 'crude' whole plant medicinals. Single-molecule medicine is the predominant corporate way, the FDA-approved way, but it's not the only way."
Unfortunately, this has been the case for quite some time, especially because the whole cannabis plant is still federally illegal in the U.S. CBD isolate, however, is very attainable and sold through countless online websites and stores.
In a study conducted by The International Cannabidiol Organization of Manufacturers and Research (ICOMR.org), after testing CBD isolate, the following was discovered, "More CBD makes it through the metabolic process versus traditional CBD isolate, paste, and oil products", which demonstrates another significant difference between CBD isolate and the whole cannabis plant extract of CBD.
All in all, as stated by ProjectCBD.org, multiple cannabis researchers, and laboratory scientists, the therapeutic impact of the whole cannabis plant extract has been proven to be much more effective and beneficial for users as compared to only the sum of its parts (CBD isolate).
If you are looking for an affordable form of CBD oil and you live in an area where all forms of cannabis are illegal, CBD isolate may be your best option. However, it is important to be aware of what you would be missing out on. It is in each person's best interest to consume CBD oil extracted from the whole cannabis plant so the user can reap the wide array of benefits that come from it.
If you're in the Colorado region and are looking for CBD isolate oil or other CBD isolated products derived from high-quality hemp, be sure to check out Gold Care LLC dispensary in Greeley.
If interested in learning more about CBD oil and its many benefits in a deeper context, read the blog post below, which breaks down the medicinal positives of Cannabidiol, check out this article:
https://www.leafbuyer.com/blog/facts-about-cannabis-oil/
Article By: Nicole Skrobin