Join us for this week's installment of weed news. Catch up on the latest developments in the marijuana industry, from legal marijuana shortages to legalization proposals in the Midwest. Each week there is an advancement in the marijuana industry and weed news is here to make you aware of it. This week we look into how marijuana has helped cancer patients and even pets overcome harsh symptoms of their illnesses.
The Denver Post recounted John Kofel's multi-front battle with metastatic prostate cancer in a recent feature. Kofel aims to "leave no stone unturned" and turned to CBD and THC oils. The Aurora native – and medical marijuana patient – takes drops of CBD and THC tinctures orally to support his treatment plan. Speaking to the Denver Post, Kofel revealed that "My doctor told me, "Whatever you're doing, it's working."
Aiming to illuminate the effects of cannabis on the human body, the Post proposed related questions to Dr. Daniel Bowles, an investigator at the University of Colorado Cancer Center, who has studied marijuana for several years:
"In my mind, if we're going to treat cannabis and cannabinoids like medications, we need to study them like medications. The best way to study this going forward is with pharmaceutical-grade products with known dosing and schedules."
Pet News
In the fourth installment of an ongoing investigative series, The Cannabist explores the work of Colorado State University veterinarians that are extending the study of cannabidiol in the treatment of canine ailments. Dr. Stephanie McGrath began researching CBD's therapeutic value for pets after the 2012 legalization rolls out.
Skeptical of consumers dosing pets at home and the truth behind pet store labels, McGrath led a team of researchers at CSU in 2016 in the first trial that demonstrated CBD was a measurable, safe compound to test in the clinical population.
Since the landmark test, McGrath and her team have since executed double-blind studies to measure the effectiveness of products from Fort Collins' Applied Basic Science Corp. (ABSC) in treating the symptoms of osteoarthritis and epilepsy. Dr. Felix M. Duerr, a CSU veterinary surgeon and principal investigator on the arthritis aspect, explains that "[w]e like these clinical studies because it gives us a chance to help individual dogs and also advance veterinary science."
Water News
This past week, Denver Water proposed an expansion of uses of recycled water to include irrigating crops, like marijuana. The Cannabist reported that more customers could utilize the system of recycled water underneath metropolitan Denver. Denver Water also plans to utilize 5.6 billion gallons of recycled water by 2020, more than double the 2.6 billion gallons customers currently use per year.
The proposed plan could help reduce the approximately 146 million gallons of drinking water that Denver marijuana growers use per year. For more information about the city's established recycled water procedures and ongoing developments, visit The Cannabist.
For more information about Colorado cannabis developments, visit our blog.
MICHIGAN
Marijuana activists and interested entrepreneurs intensified the campaign to legalize cannabis in the state.
A donor list unearthed in the Coalition to Regulate Marijuana Like Alcohol's recent finance statements revealed that the legalization campaign "is being funded not by the idealistic stoners and medical-marijuana users long linked to the politics of cannabis, according to the Detroit Free Press. Rather, the "pack[s] of profit-minded investors and corporate types" that fuel the US' cigar and cigarette industries are prominent endorsements. The campaign, which intends to put the question of legalization on the 2018 ballot, is funded both by the Washington D.C. non-profit, Marijuana Policy Project, and Smokers Outlet Management company. Smokers Outlet Management also owns 68 Wild Bill's Tobacco shops in the state. Thus far, the campaign to legalize marijuana in Michigan has raised $368,320 in cash. Josh Hovey, a spokesman for the Coalition to Regulate Marijuana Like Alcohol, estimates that it will take $1,500,000 to get on the ballot. The group fully anticipates an opposition campaign.
For More information about Michigan's developing medical and recreational marijuana legislation, visit our blog.
WISCONSIN
Democratic State Representative Melissa Sargent of Madison proposed a bill to fully legalize marijuana in the state on Thursday, July 14. The legislation offers benefit and employment protections of cannabis consumers; additionally, the proposals require insurance coverage for terminally ill patients medical marijuana. Sargent asserts that the tax revenue from marijuana sales could help manage Wisconsin's increasing budget deficit, according to x revenue from marijuana sales could help manage Wisconsin's increasing budget deficit, according to Fox6 News. The current legislation is the third bill to legalize marijuana proposed in the legislature.
NEVADA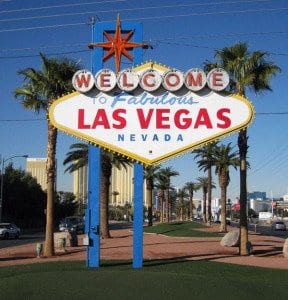 Though Nevada began officially selling legal marijuana on July 1, the state issued its first transportation-related license this week. CNN Money reported that Nevada issued the first license that approved the transportation of cannabis from the farm to legal marijuana stores on Wednesday, July 12. The act signals state officials' move towards resolving larger distribution issues and allowing dispensary managers to restock quickly in times of high demand. Local business Blackbird Logistics Corporation received the first license.
The ordinance arrived in time to combat the state's first shortage of marijuana. The New York Times reported that Nevada Governor Brian Sandoval endorsed emergency measures this week to hasten the supply of legal marijuana to the state's 47 licensed businesses. The Statement of Emergency action intends to dissuade cannabis consumer to return to black market purchases during times of low supply, said Mari N. St. Martin, the governor's spokeswoman.
For more information about Nevada's marijuana legalization roll-out, visit our blog.