RICHMOND, Va. — CBS affiliate WTKR 3 News reported Sunday that the Governor of Virginia has signed more legislation that legalizes medical marijuana. Gov. Ralph S. Northam signed a bill which will allow physicians to prescribe cannabidiol oil (CBD) or THC-A oil for any medical diagnosis they deem necessary for any patient residing in the Commonwealth of Virginia.  
Gov. Northam is also a physician and supports expanding the legal medical marijuana industry. Prior to the new legislation, the only patients that could legally be treated with medical marijuana were patients with intractable epilepsy. Cannabidiol oil was legalized for intractable epilepsy patients in 2015 in Virginia.  
The legislation signed by the governor was the result of two identical bills, one for the House and one for the Senate. Senate Bill 726 was introduced by Sen. Siobhan S. Dunnavant (R-Henrico) to the Senate, which passed on Feb. 5 in a 38 to 0 vote.  
House Bill 1251, which was introduced by Del. Ben Cline (R-Rockbridge) was passed on Feb. 2 with a 98 to 0 vote. The Virginia Joint Commission on Health Care recommended the bills after researching health policy for the state.   
The bills passing unanimously in both the House and the Senate comes after a bill introduced by Del. Mark H. Levine (D-Alexandria) providing medical marijuana for cancer patients failed last year after the subcommittee killed the bill. Two decriminalization bills for marijuana possession by state Sen. Adam P. Ebbin (D-Alexandria) and Sen. Barbara A. Favola (D-Arlington) also failed. 
Dunnavant, who is also a physician, said that medical marijuana information is quickly evolving, adding that the decision should be decided by physicians, not the legislature.   
Patients will now be able to obtain a 30- or 90-day supply of CBD oil or THC-A oil from a licensed pharmacy. 
Cline said that the bill will allow for the people of Virginia to have alternatives to opiates for pain relief. Studies show that marijuana could be a viable treatment option to replace opioids.  
One study done by researchers at Ben-Gurion University of the Negev in Israel found that cannabis was significantly safer than prescription opiates for older patients. Another study conducted by researchers from The University of California Berkeley and Kent State University found that patients were substituting marijuana for opioid prescription drugs successfully without the side-effects.  
Medical Marijuana Advocates Pleased with Legislation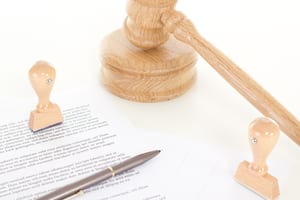 The executive director of the Virginia NORML (National Organization for the Reform of Marijuana Laws), Jenn Michelle Pedini, said she was happy that the bills passed and said that thousands of people suffering in Virginia from cancer, Crohn's disease, and post-traumatic stress disorder will now have relief.  
Virginians generally support marijuana legalization in the state. A 2017 Quinnipiac University poll found that 94 percent of voters supported legalizing marijuana, and almost 60 percent supported legalizing small amounts of recreational marijuana. 
Advocate and former teacher Tamra Netzel is glad that she doesn't have to break the law to receive pain relief for multiple sclerosis. Netzel said that she was diagnosed with the disease 5 years ago and became an advocate for medical marijuana after her MS prescriptions damaged her liver to the point of failing, adding that medical marijuana helped where nothing else did.  
The new law does not legalize marijuana possession in Virginia. The law will only give patients an affirmative defense, which is a certificate that can be used for a caregiver or patient if they are charged for marijuana possession. The state doesn't expect to have the CBD and THC-A oil facility operational until at least 2019.