Two women made headlines right before the 420 Holiday after being arrested for giving marijuana to their babies in two separate occurrences. One mom was arrested in Tempe, Arizona, after her two-year-old daughter had eaten macaroni and cheese laced with cannabis butter containing THC. THC (tetrahydrocannabinol) is the psychoactive ingredient in marijuana that makes you high.
The second mom was arrested in Raleigh, North Carolina, last December for giving her 1-year-old daughter marijuana. A video of the incident was posted on Facebook and went viral.
Infant Eats Marijuana Mac n' Cheese
Alaina Limpert was arrested on April 4 in Tempe after the Department of Child Safety was notified by a witness living in the home. Limpert was booked on one count of child abuse, according to ABC News Chicago.
Police found 20 marijuana plants growing in Limpert's garage, along with psychedelic mushrooms and other drug paraphernalia. Authorities also found three large containers of cannabis butter in her refrigerator. Limpert was also charged with marijuana possession and cultivation.
According to the witness, Limpert, 25, did not give the child the marijuana-laced macaroni on purpose; she had made it for her husband. Limpert told police that it wasn't until the child started to have side effects that she was aware that her daughter had eaten the pot macaroni.
Police say that once she realized the child had eaten some of the macaroni, neither she nor her husband took the child to the emergency room but instead had a few giggles and used cold water as a means to shock the toddler out of the side effects the baby was experiencing from the marijuana.
Emergency room physician Dr. Robert Glatter at the Lenox Hill Hospital in New York City told The Today Show that edibles are extremely dangerous for children because of their high potency. Edibles containing THC often have extremely high concentrations of THC and are much stronger than cannabis flowers, and the doctor said that children overdosing on marijuana edibles can experience severe nausea, vomiting, anxiety, and disorientation. He said that some children may even experience a psychotic reaction.
After the little girl's blood tested positive for THC at the hospital, the Department of Child Safety took custody of all three of Limpert's children. The judge told the young mother that's she would not have contact with any of her children before she is due in back court on April 19.
Mother Arrested After Giving Toke to Toddler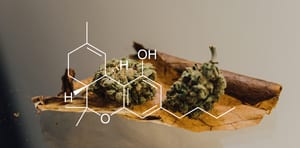 Another woman was also arrested for child abuse after giving pot to her baby. The woman was arrested in Raleigh, North Carolina, last March after a video of her giving her 1-year-old toddler marijuana was viewed by 1.5 million people on Facebook.
The New York Post reported that the child is seen inhaling from a blunt that her 20-year-old mother, Brianna Ashanti Lofton, holds to her mouth. The child appears to inhale and blow smoke out of her mouth on the video.
Lofton was arrested after several Facebook users reported the incident to Raleigh Police Department officials. Police spokeswoman Laura Hourigan confirmed that the mother was also charged with marijuana possession, two counts of felony child abuse, and contributing to the delinquency of a minor. The child was taken to Wake County Child Protective Services and the mother is incarcerated at the Wake County Detention Center.
The Raleigh Police Department published a Facebook post on April 4 thanking the community for posting the video of Lofton, saying that the post helped them to locate Lofton and confirm that the baby was safe. The post also confirmed that Lofton was still in police custody.