Top 3 Wax Deals in Denver for December 2017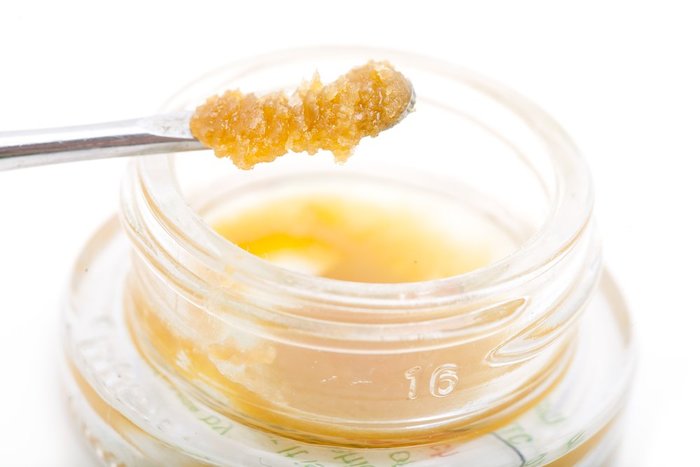 Denver, Colorado is a landlocked oasis, situated between urban culture and towering mountains. The city, living up to its "Mile High" nickname and reputation, has plenty of tempting products to keep marijuana lovers in the middle-ground, though their heads may be in the clouds.
Wax is a popular type of cannabis concentrate product found at most dispensaries. Concentrate products are defined as a potent extracted resin, made from high amounts of cannabinoids and terpenes. This category can be further identified by the extraction method used during the production process; this is where the names sugar, shatter, resin, and wax come from, though concentrates are also used all over the place: in joints, edibles, and on their own.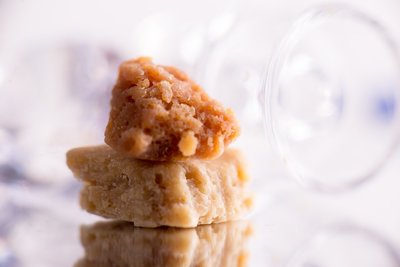 Leafbuyer defines wax as "An oven-baked whipped cannabis oil emulsion with overtures of all the terpenes and cannabinoids contained within the dried, cured plant; wax is commonly made from trim or bud and has a bit of a crumbly texture." This differs from shatter, which is a snap-able translucent-amber solid, made in a vacuum. The main difference? Besides taste and consistency, everything comes down to how it's made.
Live wax takes the intensity up a notch. Created from freshly frozen, non-dried, or cured plant matter, live wax emits an intense aroma and presents a fuller cannabis flavor. According to Leafbuyer's "Concentrates Guide," live wax has three to five times more terpenes than standard wax or shatter, and is an excellent method for experiencing cannabis through more robust means.
The beautiful city of Denver is full of places to pick up different types of wax, but these three dispensaries top the list. Check out these deals before they're gone
The Deal
Wax on, wax off, wax wherever you want it. With this Leafbuyer coupon, Lightshade is offering a $20 gram of concentrates on select strains. House wax, unique to Lightshade's own extraction formula, awaits the lucky buyer. Weed lovers should also check out Lightshade's Federal Heights location's $15/$15 special, which includes $15 flower 1/8ths and $15 concentrate grams for 1st-time customers (limit 1), while supplies last on select strains.
The Dispensary: Lightshade
Known as a high-end and respected source of both medical and retail marijuana in the city, Lightshade is one of Denver's finest dispensaries. Lightshade has eight locations throughout the metropolitan area; having evolved since its grand opening in 2011. Stores have a wide selection, with clear Colorado roots. Customers appreciate high-level THC strains, premium quality cannabis genetics, and incredible attention to detail in all cannabis products offered, which have earned Lightshade a reputation as one of Denver's best marijuana dispensaries.
The Deal
The Lodge Cannabis has several deals for wax, as seen on Leafbuyer. Namely, the dispensary offers 28%-off gram deals: 1 gram of wax or shatter for about $18, 4 grams for $70, and 8 grams for $130. Pick any wax strain for this one-of-a-kind waxy special, and remember: buy more for less.
Pro Tip: When picking out wax, ask an employee for suggestions. Budtenders' knowhow extends beyond flower, and can facilitate a helpful consideration when seeking the right concentrate match.
The Dispensary: The Lodge Cannabis
The Lodge Cannabis, with two Denver locations, is a community staple for high-quality weed. Though they offer retail products, The Lodge places an emphasis on premier medicinal marijuana and giving consumers the attention they desire, all for an affordable price. Deals on wax, flower, and edibles rotate on a weekly basis, but one thing remains the same: every day, The Lodge helps to make marijuana accessible for those who need it. In their words, "Head to higher ground."
The Deal
Calling all wax lovers: this Leafbuyer Exclusive deal is just for you. Present this coupon at DANK to receive 25% off any DANK wax or shatter.
Pro Tip: Happy hour isn't just for drinks and appetizers. At DANK, look toward the buy-one-get-one-50%-off deal, where all cannabis dreams can come true. Wax, shatter, flower, you name it: it's all available from 7 to 10 p.m. daily.
The Dispensary: DANK
This Denver one-stop-shop boasts "highest-quality cannabis and medicine available, and at the most affordable prices." Between new visitor deals, member perks, and Colorado-grown products, DANK lives up to both the claim and its name. Additionally, budtenders serve a wide range of high-end strains, thoughtfully picked out from a locally grown, organic marijuana selection. The two Denver locations serve both recreational adult users and medicinal cardholders, and are always willing to offer their green expertise.
Denver is the holy grail of marijuana access. Coupled with its proximity to mind-altering nature and high-top cityscapes, the Mile High City is an ideal location to find a wax made in heaven. Thanks to the top 3 wax deals by top Denver dispensaries, experiencing the wondrous (and deliciously potent) effects of concentrates has never been easier.
Article by: Savannah Nelson