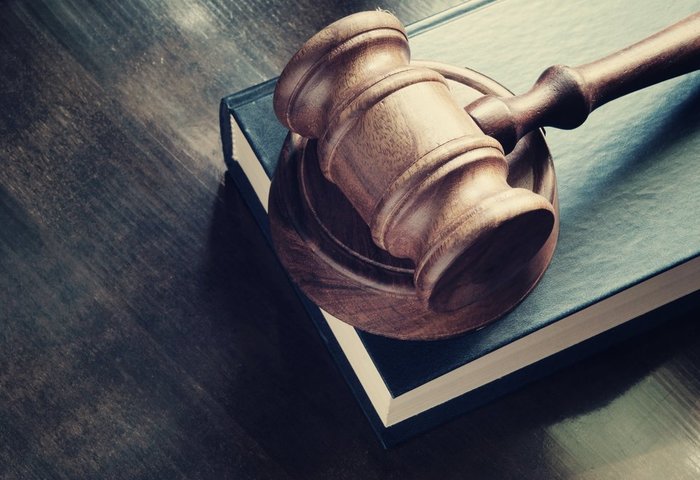 It's been four years since Colorado voted to allow marijuana for adults. Within these four years of policy writing, rulemaking, and the regulation therein, Colorado legislators have worked diligently to re-engineer regulations as fast as the market trends appear. In addition to this task, the state is often caught (much like the residents) between the personal constitution and the federal one, balancing public health and safety with the auspicious, looming federal Controlled Substances Act.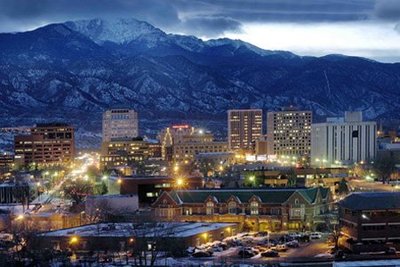 That being said, Colorado has been not only effective in coaching regulation, the state itself has maintained an almost golden standard of how to handle marijuana responsibly. However, a system is not without it's flaws and inefficiencies. The biggest problems in Colorado marijuana laws are present in three arenas: in banking, in social use, and on personal cultivation. Let's start with personal cultivation:
Colorado Marijuana Laws – Growing at home
The southwestern square in North America has continued to make rule changes to better incorporate public wellbeing guidance as research becomes available. Still, marijuana is pretty new to the legal system, and it could be years before aggregate data can tell us the effect. Still, in a move to both counter the DEA and defend the federally uninterrupted standing of marijuana in the state (new administration and all), 2017 welcomed a change to the marijuana laws in Colorado. The common problem(s) associated with the laws of previous, as dictated by a DEA report published June 2016, simply put, are liberal to a detriment. You can read the report here.
In summary: The state of Colorado, previous to 2017, didn't have a uniform requirement for cities and counties in limiting total plants allowed to be grown per residence, only that any adult age 21 and over may grow up to six each. The DEA observed an increase in untaxed, untracked, and large-scale growing operations that were able to exist legally being the unfortunate source of trafficking out of state. In addition to this, the report tells about damage to homes and property impacting safety of residents or safety personnel from increased moisture, heat, and the hazards implicit in adjusting home wiring to unsafely increase energy flowing through a circuit.
Beginning in 2017, the state has mandated that no more than twelve (12) plants be grown per residence, regardless of how many adults age 21 and up. In effect, the large scale co-op grows of the past are no longer a legal reality. For an expanded look at how laws changed in 2017, check this out.
On a recent trip to Studio 420, I had the pleasure of meeting a grower working with Nature's Kiss Dispensary by the name of Robert Street. Having worked as a grower since the late 1990s, Street has been able to tinker with extraction methods, eventually working out some hash that tests at 99.9% THCA. On the topic of common problems with Colorado marijuana laws and plant limits, Robert told me a story of his own personal yields.
While the state still allows for extended plant counts for consumers that require more, Street admits the process has gotten a bit more difficult in recent years, particularly if you are under 30. Recounting a time he and his impeccable green thumb grew a crop of 24 plants, yielding a total of 14 pounds, Street seemed to be in agreement that — if done properly — 12 plants can produce enough cannabis to get at least two average recreational consumers from crop to crop.
CO Marijuana Laws – Banking
Banking isn't just an issue for marijuana in Colorado, it's among common problems with marijuana laws across the country. The order of things plays out like this:
Banks cannot loan money that is to be used for federally illegal activities

Banks can not accept money from federally illegal activities and expect it to be insured by the Fed

Banks must keep track of large and numerous cash or equivalent deposits and report them as suspicious

Banks must know their customer, their business, and how they earn revenue

often include the fact that banks are unable to provide many financial services to marijuana clients across the nation
The result of these: the billion-dollar cash economy existing in the age of credit and digital. It feels out of touch with the modern times and boasts the virtue of a legal tightrope.
Against the odds, bipartisan Senate leadership has recently petitioned the Financial Crimes Enforcement Network to signal the go-ahead to banks in sight of the cannabis friendly 2016 election. While it certainly isn't the first time, for banking institutions, clearer rules could signal increased lending and new clients. In lieu, however, just over 300 financial institutions have publicly opted to allow marijuana clients to do business within their doors.
Robert Street has been personally affected by this plight. Having been depositing his checks, business as usual, for some time, a sudden change of heart transpired at his bank. The result: a closed account and the scramble to both find and open another account with a different institution. While he said he ultimately was able to find another bank, he still makes all his deposits as cash.
Again, forcing people to go to a check cashing place before they can go to the bank is an unnecessary barrier, yet it is the best current option for many individuals in the industry. This issue even extends to even those ancillary companies providing child-resistant plastic vials for our cannabis needs. In the long-run, the situation around banking is going to require some updates. The multi-billion dollar industry is expected to see legal sales growth nationwide, potentially making thousands of workers and businesses alike possess and transport large sums of cash when it is, in the modern day, extraneous under most any condition to have such a requirement.
Street agrees, urges that the banks are fighting it tooth-and-nail, and there is evidence to support this. In 2014, the Colorado Bankers Association issued a statement conveying that it would take an act of Congress to allay many of the bank's concerns. While the most recent nudge from the senate could lead to a memo to state treasury departments communicating the guidelines on how to proceed, it is unlikely to inspire the act of congress to allow full banking for an illegal substance.
It seems like this common problem of marijuana laws, in Colorado and across the US, is going to be around for a while.
CO Marijuana Laws – Social Use
The third and final part of Colorado marijuana laws that causes common problems surrounds social use. Insofar, the state has been very uneven in the approach to addressing the social use of marijuana, moving to close or raid more than they give a chance. In addition to the uncertainty, this generates surrounding social clubs, the fact that Colorado gives people access to cannabis but hasn't formally given anyone the place to do it does nothing but encourage visitors (and residents) to break the law in lieu of a consumption den.
So the question becomes: What role does social use play in establishing law-abiding behavior? Furthermore, what role do social clubs play in the future of the cannabis industry?
To this, Street went on to lament the sad state of social expectations from out-of-towners when it comes to Colorado marijuana laws. The information that consumption isn't allowed publically often reaches them after they have already reached the dispensary checkout. With many hotels blocking marijuana use, the next place to consume is either a public space or in your car which are both illegal places to consume under Colorado law. So what do they do? Break the law.
Though Denver Ordinance 300 aims to push into the social-recreational world, the challenges behind the measure's wording far exceed the requirements for any other type of business. While only time will tell, the addition of a social, yet private place to consume our cannabinoids, in both Street's opinion and my own, are necessary for further acceptance of marijuana to occur.
While many of these problems are common in Colorado, marijuana laws are constantly being revised all over the country. Again, only time will tell how these problems are addressed and, after all, the first step to fixing a problem is recognizing there is one.