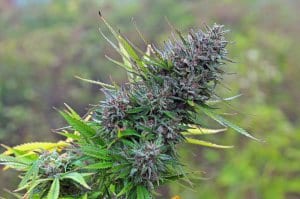 One of the leading arguments against the legalization of cannabis is that there is little supporting research of the plant itself. We constantly hear people compare cannabis to tobacco, in the sense that we may find harmful symptoms of smoking weed years down the road. With the spread of legalization, more and more research is being done that points to the opposite. In fact, as time passes, we are continuously finding remarkable medical benefits of weed. The more research that is being done, the more we discover new medical uses. The cannabis plant contains a variety of different cannabinoids that each have a medicinal value. The most commonly known cannabinoids are THC (which is psychoactive) and CBD (which is non-psychoactive). Most of the current medical research has been done on these two cannabinoids. However, we are now looking into another cannabinoid with extremely beneficial medical qualities: THCA.
What Is THCA?
THCA, otherwise known as Tetrahydrocannabinolic acid, is a non-psychoactive cannabinoid. This cannabinoid is technically the most abundant cannabinoid in the plant. Yet, people commonly used to overlook THCA. THCA is similar to THC. THCA is the natural cannabinoid found within the plant, and when heated it becomes THC, the psychoactive byproduct of combusting THCA. When THCA is in its natural form, it is a non-psychoactive cannabinoid. This is why THCA is also very similar to CBD.
THCA is the main cannabinoid found in raw weed. THCA is now found to have a strong potential for a variety of medical uses. In fact, THCA has been found to have more of an effect on the entire endocannabinoid system than THC and CBD. This alone has caused a higher interest in THCA than ever before.
The Medicinal Uses of THCA
THCA is becoming very popular amongst medical patients for a wide range of medical uses. Recent studies have shown that THCA is a powerful anti-inflammatory and has strong neuroprotective effects. In a current study published by the National Center for Biotechnology Information, THCA was found to inhibit the proliferation of prostate cancer cells. This means that THCA has the potential the help stop the growth of cancer cells. This is a remarkable discovery which could potentially change the medical treatment of cancer.
Along with having strong anti-cancer abilities, THCA is a powerful anti-inflammatory. THCA is now being used in powdered greens and even protein powders. It has been found to be beneficial in relieving the swelling of muscles after a workout. THCA's anti-inflammatory abilities are also commonly used to help with arthritis, muscle spasms, and menstrual cramps. Like most of the other cannabinoids, THCA is also anti-spasmodic, meaning it has the ability to help treat people suffering from severe seizures or epilepsy.
THCA has such a wide range of medical uses that it is quickly becoming one of the more popular cannabinoids. One the medical qualities that differentiates THCA is its strong neuroprotective qualities. This shows promise in using THCA as a treatment in dementia and even Parkinson's disease. Another unique quality of THCA is its anti-emetic properties. These anti-emetic qualities help treat stomach conditions caused from a lack of appetite. This is a potential treatment for consumers suffering from extreme nausea who not wish to be "high." On top of all of these medical qualities, THCA is also a natural insecticide. This means THCA would be great as a natural repellant for those buggy nights!
THCA Products
Mary's Medicinals Good Greens & Mary's Medicinals Whey Protein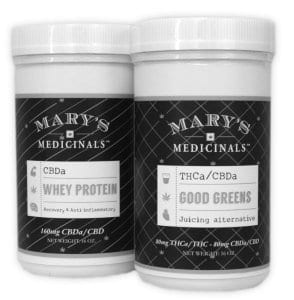 Mary's Medicinals is a very popular for their medical products. They have a wide range of products, covering everything from patches to protein. Their Good Greens and Whey Protein are a phenomenal source of THCA. These products are great for any consumer looking for the treatment and prevention of cancer, or simply for a consumer looking for a powerful anti-inflammatory after a good workout. Good Greens is also a great source of vitamins, minerals, and antioxidants.
Where to Find This Product: LivWell Enlightened Health, Pure, The Clinic
Stanley Brothers Infusions Tinctures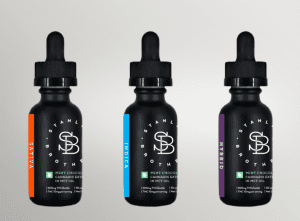 The Stanley Brothers are the same people who provided Charlotte's Web to patients around the nation. They continue to provide amazing products to their consumers that ensure accurate dosage and powerful benefits. Charlotte's Web focused on CBD as the most abundant cannabinoid, and Stanley Brothers focuses on THC:CBD ratios and THCA tinctures. Their tinctures are extracted in MCT oil, which helps the oil to be fully absorbed.
Where to find this product: Buddy Boy Dispensaries
As more research continues to be done, THCA will doubtlessly shock the medical world. For any patient who is in need of an anti-inflammatory, neuroprotectant, anti-emetic, or even anti-cancer product, THCA has the potential be a powerful treatment. As always, make sure you know the products you are using and make sure they are what you are looking for.
For more information on THCA and the cannabis industry, check out Leafbuyer Technologies.
LivWell, Pure, The Clinic, and Buddy Boy are all proud partners of Leafbuyer.
Article by: Justice Council