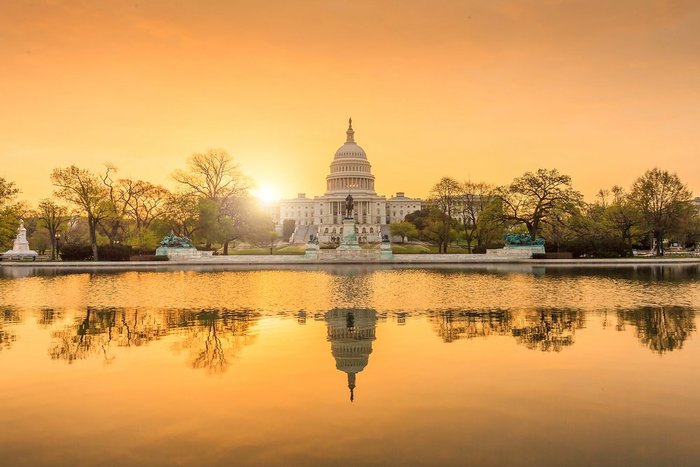 As the United States' capital, Washington, D.C. is in the center of American culture. It's patriotic, political, and a hub of media influence. Since the United States Congress oversees the government in D.C., the regulation of cannabis–even though it was legalized in 2014–has been hard-fought. As the summer months heat up in the district, many dispensaries and delivery services are offering the best dispensary deals in D.C. to compliment the sunshine (and make the heat bearable).
Organic Medicine Group: This delivery service brings convenience to cannabis enthusiasts in the D.C. area. Even better are their deals–with offers like a free vape cartridge with an ounce purchase and 1 edible free after buying 3, and a weekend coupon for 10% off any order above $99. As summer starts heating up, check out their rotating specials and order online.
DC Greenz: DC Greenz is a delivery service for recreational needs, perfect for summer months where the heat is too extreme to leave the comfort of the air-conditioned indoors. Ordering happens online (they're credit card capable), and there are deals to make the exchange worth it. For example, newcomers can get 10% off their first purchase, referrals get .5 flowers for free, and veterans and the terminally ill receive discounts. Check their specials calendar daily for more rotating coupons and seasonal events during the summer months.
Metropolitan Wellness Center: This D.C. dispensary is a big leafy deal. Metropolitan Wellness carries over 50 different cannabis products and is known for going above and beyond in the realm of customer service. And just as summer is starting, this dispensary is preparing with a large selection of deals for every marijuana seeker in the district. The specials are hard to beat: for transferring to the center or referring a friend, there's a 50% discount; free half grams are given out on birthdays; free half grams come with a written review; with every purchase using a recycled bottle there's a 10 cent discount; and ordering online skips the line. With so many perks, this dispensary is an ideal choice for summer flower picking.
National Holistic Healing Center: The National Holistic Healing Center puts cost-effectiveness first for their customers. The medical marijuana dispensary always has a deal, and is gearing up for seasonal summer specials. Look first to their Spring Flower Sale, which boasts strains for $13, $15, and $17 and they have strains of the month for discounted prices. For Memorial Day, the Healing Center is offering $8 pre-rolled joints, and you can get a free pre-roll just for ordering online. There's also a $100 credit for new patients and a $90 transfer credit. You can't beat these D.C. summer discounts.
Whether you're in D.C. to sightsee and explore or you're a full-time resident, there are plenty of options to fulfill your cannabis needs. This summer, explore the Smithsonian museums, take a walk through the beautiful Georgetown campus, see the monuments, go to the infamous Watergate Hotel, and order some delicious Shake Shack. And while you're at it, stop by a local dispensary and appreciate the greener side of things and the historic victory of marijuana in such a politically charged place.
These deals will make your summer stop in D.C. a patriotic must.