LA JOLLA, CA – A new study published in Neuropsychopharmacology found that cannabidiol (CBD) can decrease the risk of relapse for people recovering from alcohol and drug addiction, according to United Press International. The study was conducted by the Scripps Research Institute and lead by Mr. Friedbert Weiss. Researchers conducted tests on rats which concluded that rats addicted to alcohol or cocaine had a decrease in addict-like behavior when a cannabidiol gel was applied to the skin of the rats.
The CBD Study
The CBD gel was applied once daily for a 7-day period, and the research showed that the CBD gel reduced impulsivity and anxiety in the addicted rats. This reduction was even present 5 months after receiving the CBD treatment when no traces of CBD were evident in the plasma or brain. Scientists say that they were surprised by the results in the rats after 5 months and did not expect such longevity from results the CBD treatments.
Weiss said that drug addicts usually relapse for several reasons, including being in a vulnerable state of mind. Weiss said that the results of the study show that CBD products may be effective in relapse prevention no matter what state of mind the addict is in.
Several other studies have been conducted that indicate cannabidiol could be an effective treatment for drug addiction. A study conducted by the Journal of the American Medical Association in 2014 found that states that have legalized medical marijuana had almost 25 percent fewer opioid-related deaths than other states. The American Journal of Public Health reported that opioid deaths in Colorado decreased 6 percent after the state legalized recreational marijuana.
Another study conducted in 2016 by researchers from the University of British Columbia and the University of Victoria found that patients preferred using marijuana to treat pain and mental health issues over opioid prescriptions. The study showed that almost 63 percent of patients reported treating their pain with marijuana instead of prescription opioid drugs, anti-depressants, and sedatives. Co-author of the study, professor Zach Walsh, said that more long-term research is needed to determine the quality of life that patients have experienced by substituting medical marijuana for prescription pills.
Israel Is Leading Global Medical Marijuana Research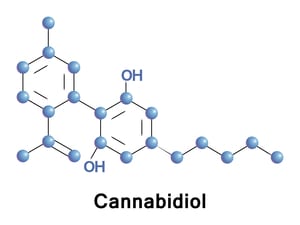 Cannabidiol is also being studied for treatment for several diseases, including cancer, diabetes, multiple sclerosis, chronic pain, and schizophrenia. Studies being conducted in Israel exploded after Israeli scientist Raphael Mechoulam from the Medicinal Chemistry at the Hebrew University of Jerusalem in Israel began studying the endocannabinoid system (ECS). Mechoulam found that the human brain produces cannabinoids, which rouses the body's receptor system. Many scientists think that the recipe for certain medicines and cures may lie within the human endocannabinoid system, including drug and alcohol addiction. Israel is now the global leader in cannabis research.
Weiss says that the results of his study are proof of the potential that CBD has in preventing a drug or alcohol relapse in several vulnerable states of mind with long-lasting effects over a short period of time. He said that it should end the debate about whether CBD has medicinal benefits, adding that future clinical studies could potentially discover new methods for preventing a relapse from drug and alcohol addiction.
Researchers of the Scripps Research Institute study say that refraining from drugs and alcohol as an addict is a constant battle, and they believe that evidence from the study that they have conducted indicates that cannabidiol is a valid treatment for addicts by preventing impulses regarding alcohol and drug use. So far, 29 states plus Washington, D.C., have legalized medical marijuana.