Granddaddy Purp, one of the most sought-after indica-dominant strains due to its powerful indica effects and aesthetically appealing Hollywood appearance, has made its way into the mainstream cannabis market. Granddaddy Purp is the cannabis strain of the week, and it's categorized as a strong indica-dominant hybrid crossed between its parents: Big Bud and Purple Urkle.
Granddaddy Purp delivers users with feelings of physical relaxation, euphoria/happiness, and significant medical benefits. This popular hybrid is commonly used to relieve pain, stress, muscle spasms, anxiety, and even depression in addition to boosting users' appetite. If you're more of an experienced cannabis user who's looking for powerful medical benefits, then Granddaddy Purp could be the one for you.
Granddaddy Purp's Background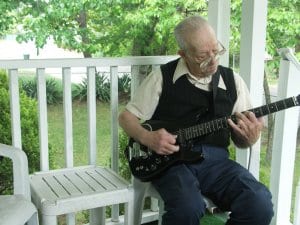 Granddaddy Purp is often categorized as the most recognized and well-known 'purple' cannabis strains in the U.S., and it's for a reason. Ken Estes is the creator of Granddaddy Purp, and it was created by merging Purple Urkle and Big Bud in 2003. Granddaddy Purp originated in the San Francisco Bay area, which explains why this hybrid is one of the most popular ones on the West Coast.
Moreover, Granddaddy Purp has a very unique smell and taste. Users describe Granddaddy Purp as smelling like berries, grapes, and marshmallows, but the berry aroma is what stands out the most.
Generally, Granddaddy Purp tastes sweet, and it's accompanied by a berry and grape flavor that stays on your tongue for a while. Some cannabis consumers enjoy the aftertaste of Granddaddy Purp, whereas others aren't a fan. It all depends on your preference, and if taste is an issue for you, there are always other consumption options.
Medical Reasons for Consuming Granddaddy Purp
On another note, medical patients are drawn towards this powerful strain of the week because of its effects, but also because of its many medical benefits/properties. Granddaddy Purp is often used by people who have any of the following medical conditions: Cancer, depression, anxiety, eating disorders, mood disorders, migraines, muscle spasms, PMS, chronic pain, insomnia, stress, or nausea.
Overall, after consumption of Granddaddy Purp, a variety of common side effects are felt, including relaxation, sleepiness/sedation, happiness, euphoria, creativity, and/or hunger. Depending on how much Granddaddy Purp is consumed, though, users could experience possible negative side effects like dry eyes, dry mouth, dizziness, paranoia, and even headache pain. Fortunately, only a minority of people experience the latter side effects, but they're important to be aware of. Use this strain with caution.
Additionally, Granddaddy Purp has a relatively high THC content at around 23 percent, and the strain's psychoactive effects are clear and present. Users have reported feeling a dreamy, relaxing buzz after consuming Granddaddy Purp, which is ideal for those who need to de-stress, un-wind, and relax after a long day.
For beginners, it's important to tread lightly when consuming this strain of the week because of its high THC level, which can be overwhelming if you're not used to it. However, for experienced users, Granddaddy Purp can help you fall asleep, which is ideal for those suffering from insomnia and other sleeping disorders.
What Granddaddy Purp Looks Like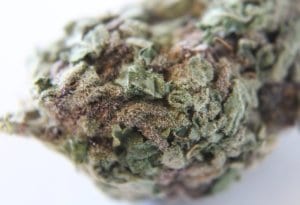 Granddaddy Purp is a beautiful strain with bright, vivid colors. Granddaddy Purp's nugs are mostly dense with purple hues, which are accompanied by bright orange hairs that contrast extremely well with the resin-covered buds.
Granddaddy Purp receives its deep/dark purple hues from Purple Urkle, whereas, the overgrown and dense buds come from Big Bud.
It's hard to not admire Granddaddy Purp's colorful appearance, and the medical benefits it provides is enough to please both medical patients and recreational users.
If you're looking for a cannabis strain that provides you with a smooth body buzz and relaxes your mind and body while delivering relief from pain and stress, then Granddaddy Purp is worth trying. After consuming this powerful strain of the week, it's common to feel intense psychoactive effects in addition to effective physical body relaxation, thus, Granddaddy Purp is ideal for evening usage.
Growing Granddaddy Purp
There are several aspects you should be aware of before growing this strain of the week. For starters, growing Granddaddy Purp is relatively easy, so if you have the proper resources, knowledge, and patience, you should reap hefty yields.
Granddaddy Purp plants typically reach a height of less than 30 inches, and it's best to grow this strain of the week indoors, however, outside works too. When Granddaddy Purp is grown outdoors, harvest time arrives in early October, but when this strain of the week is grown indoors, harvest time occurs within the 70-77-day mark.
Fortunately, Granddaddy Purp's yields are quite hefty. If it's grown indoors, this hybrid could result in four ounces of bud per plant, and if grown outdoors, you can receive over three pounds per plant. For the best possible results, during the grow cycle, make sure the temperature stays within the 70s while keeping the humidity between 50-55 percent.
Lastly, the big question is "Where can I find Granddaddy Purp?" This hybrid strain of the week is very popular and commonly found in Oregon, Washington, California, Arizona, and Michigan dispensaries. However, for those who don't live in those areas and cannot get Granddaddy Purp, consider trying Grape Ape, which is extremely similar in its effects, appearance, taste, and smell.
---
Whenever you'd like to receive effective medical benefits, physical and mental relaxation, and boosts of euphoria, consider trying Granddaddy Purp to experience all of the beauty this hybrid strain of the week offers.
If you're relatively new to cannabis, check out the article below to find the right strains for you:
Top Marijuana Strains for Beginners and Low-Tolerance Tokers
To learn the differences between indica and sativa strains, read the informative article below: