With the rate of change we're seeing today, it's even difficult to predict what the industry will look like in 2018. There are so many new entrants to the marijuana marketplace every week; entrepreneurs looking to cash in on the newest American gold rush, patients warming up to the idea of using cannabis as an alternative therapy to pharmaceuticals, recreational smokers enjoying their newfound freedom to consume the plant they love. With California legalizing recreational marijuana last Election Day, the Bay Area should expect more of the same trend over the next several years.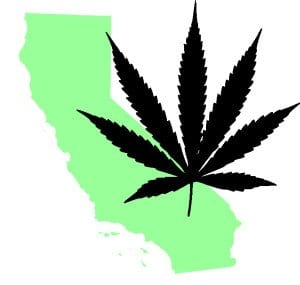 Looking out further, we can expect cannabis to turn mainstream, becoming an accepted part of the United States culture. Younger generations of today accept and embrace the cannabis revolution; as they pull more levers in society, cannabis will be the new normal.
The technology and cannabis industries – particularly in San Francisco and south toward Silicon Valley – should continue to merge and create new extraction techniques, software, logistics efficiencies and better buds.
The following are a few examples of what the San Francisco marijuana industry could look like in 2050
Self-driving Dab Lounges
Many San Francisco dispensaries today have designated areas for customers to vaporize some herb or do a dab before they leave the store. It's becoming a new social gathering space, a place for cannabis patients to relax and enjoy their buzz while making conversation with other customers. Combine that with the self-driving car technology, which may very well be adopted on a mass scale by 2050, and you can expect automated vehicles with dab lounges for the passengers.
Consider going out partying in the Mission District on a Saturday night in 2050. You order an Uber 420 to pick you and your friends up from home and bring you to Valencia Street. Uber 420 is a self-driving taxi that has vaporizers, bongs and all the dab accessories needed to catch a nice buzz on the way to your destination. It's a premium service, similar to the Uber Black we know in 2017. When you order the cab through your smartphone (or the telepathic chip implanted in your head), you can select from a variety of cannabis strains that you'd like to be stocked in the vehicle for your smoking pleasure. People taking public transportation in 2050 (whether it's a bus, flying car or what have you) could see marijuana vendors inside the vehicle, similar to the bar car on an Amtrak train in 2017.
Because most forms of transportation will be automated by 2050, it will be legal to consume in public. There will be cannabis food trucks, smoking sections at San Francisco Giants baseball games and smoothie shops where busy workers can grab a cannabis-infused drink on their lunch break. The possibilities are endless.
Weed Country
Travelers to San Francisco love taking day trips to the wineries in Napa Valley or Sonoma. As the craft cannabis movement continues to gain popularity, we can expect to see the cannabis equivalent of wine country. Picture a rural area outside of San Francisco where 50 different small-scale cannabis grow facilities open up within a few miles of each other. San Francisco vacationers can tour the facilities and try a sample strain or two from each while learning about the grow process and talking to the farmers. They can then purchase a few grams before heading to the next craft cannabis grow house to try some more.
This winery tour style excursion will be a profitable niche for the cannabis industry. Adjacent businesses will pop up – tourism services like the self-driving Uber dab lounge and websites that help the visitor plan which grow facilities they will visit. We are already seeing that in 2017 with services like Kush Tourism and High 5 Tours, and the business is likely to expand massively over the next 30 years.
Cannabis Arboretum
Within San Francisco city limits, we could see outdoor arboretums full of budding cannabis flowers. For example, the San Francisco Botanical Garden in Golden Gate Park could be expanded to include a hemp section. Visitors could walk through the garden and see long rows of plants in various growth stages. They could stop and smell the terpenes, or potentially purchase a sample from a gift shop near the entrance to the arboretum. Perhaps there's a vendor selling craft edibles, using cannabis that was grown in the Botanical Garden.
The Silicon Valley of Cannabis
Over the past several years we have seen successful Silicon Valley workers migrate to the cannabis industry. Some are passionate about the 420 lifestyle and have finally found a way to use their technical expertise to create products that help the cannabis community. Others are simply capitalizing on an expanding marketplace, hoping to strike it rich in the "budding" industry.
It would only make sense for this trend to continue. With the legalization of recreational marijuana bound to open up countless new opportunities for entrepreneurs in the near term, by 2050 we could see a giant section of the tech industry focused solely on cannabis. From lab testing techniques, to brand-new software for business operations, to improved research on the exact effects of the different terpenes, there is plenty of room for innovators to create new solutions that will reap huge rewards. As social stigmas about cannabis dissipate, today's tech workers will become tomorrow's cannabis pioneers. Cannabis Valley could become an offshoot of Silicon Valley, a cluster for the top cannabis tech companies in the United States.
Big Business
Make no mistake about it: cannabis is well on its way to becoming big business. By 2050, it could be on par with the alcohol industry. This will have a multitude of different effects. For starters, we could see marijuana for sale in grocery stores. Imagine walking into a busy San Francisco Whole Foods and walking over to aisle 7 for a huge selection of fresh cannabis. There are some craft options – smaller grows from local farms – along with big brand names that are sold nationally. Once cannabis becomes normalized, we can expect that giant corporations like Kraft and Campbell Soup Company could mass produce Mary Jane and sell it in chain grocery stores.
With big business comes big advertising. Famous athletes and celebrities could endorse cannabis brands with multi-million dollar contracts. Picture Golden State Warriors all-star Steph Curry on a giant billboard, in a pop-up ad in your web browser or a virtual banner displaying through your augmented reality headset. He's holding up a dank green bud and there's a giant quote that says, "Golden Gate Kush Is the Perfect Supplement to My Championship Workout Routine."
There could even be a weed "dollar store," where growers could send their leftover inventory to be purchased as $1 grams or pre-rolls, with $1 accessories like bowls and rolling papers. Or maybe everything in the store will cost $4.20.
Of course, there will be some potential for downside if and when the cannabis industry is infiltrated by large corporations. Whenever any movement turns into big business, it loses some of its authenticity. By 2050 cannabis could be so commonplace that its culture will be diluted. It could take a huge effort to prevent today's cannabis community from succumbing to the pitfalls of mass commercialization. It is important that true believers in the 420 culture remember this as the industry continues its transformation.