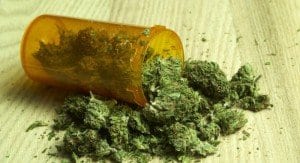 In 2016 California cannabis enthusiasts experienced a major legislative victory, but now various cities and counties throughout the state are dealing with the gritty work of creating local laws. As local rules governing marijuana are often further clarifications of state regulation, it is too early to tell how exactly recreational marijuana laws in San Francisco will be engineered to safely meet the needs of their immediate population or how much they may differ from state law.
In Colorado, Oregon, and Washington, once the recreational market opened, both recreational and medical sales in a single dispensary location became the norm. Only time will tell if San Francisco's medical marijuana dispensaries will opt for this approach; however, we may be able to glean a thing or two from the way the city is operating the San Francisco medical marijuana program in relation to:
Hours of operation

How much the dispensary can dispense to a patient at any one time

Edible manufacturing requirements

Fines and other legal limitations
The Stage
The metro San Francisco area has a population equal to over two Oregon-sized populations, or over eight (8) million residents living in it; of course, the city itself is only home to around 860,000 residents.
Always out of sync with federal law, the cannabis industry is a rare convergence of social momentum, built-in demand (population size + votes = quantitative support!) and decades of playful civil disobedience. In the present moment, the potential for long-term and short-term social benefits nearly ooze from the cannabis industry, with tax revenues generated by cannabis rather than used on individuals for cannabis being the most obvious benefit.
While California has pledged millions of dollars of cannabis tax revenues annually to several public health, welfare, education, drug treatment, research, and prevention programs, cities must consider the cost of oversight, including licensing dispensaries or issuing business permits as well as the possible criminal threats, like public consumption, cannabis reaching children (non-patients), theft or robbery, and, of course, diversion beyond the state lines.
Many cities and counties in California have already moved to ban recreational cannabis dispensaries or limit outdoor personal cultivation for the above reasons, waiting on lawmakers at the state level to finalize the regulatory skeleton. Luckily, San Francisco isn't one of them.
Hours of Operation
Under the medical marijuana laws in San Francisco, dispensaries – whether nonprofit or corporations – may be open between the hours of 8am and 10pm except that the city can issue as many as two 24-hour dispensary licenses. The 24-hour dispensaries are to be located at least one (1) mile from one another and must be accessible by mass transit or other transportation services late night into early morning.
It is unclear whether recreational dispensaries can be licensed in California as nonprofit, yet the rationale behind the 24-hour locations was to provide adequate access to patient populations who may be reasonably affected by the 10-hour gap in typical business hours. Do recreational consumers share the same needs? Presuming the locations transition to both medical and recreational sales, will they have separate recreational hours?
Dispensing Limits
Of the things most easily translated to the recreational market is how San Francisco marijuana laws handle dispensing limits per dispensary visit for medical patients – Under state law, patients can publically possess up to eight (8) ounces of marijuana and yet San Francisco has limited medical dispensaries to the sale of up to an ounce of marijuana per visit. Unless the patient has a valid doctor's recommendation to need more per purchase, one (1) ounce is the same as the recreational purchase limit for flower.
Edible Product Requirements
The San Francisco Department of Health (DOH) crafts – or at least significantly affects – how the city manages public health priorities. When it comes to medical marijuana laws, the San Francisco DOH has outlined specific guidelines for edible product manufacturers to follow, limiting the type of products which can be sold and the requirements for the production space.
For medical patients, this means brownies, bars, cookies, and other baked cannabis-infused products, as well as tinctures or other product types not requiring refrigeration can be sold. Alternatively, products requiring refrigeration are not allowed. Whether or not this policy will remain intact once recreational sales have begun is a bit of a mystery.
Fines and Penalties
Specific to the city, San Francisco marijuana laws not only dictate the fines and penalties for using marijuana in public, near or in a dispensary, and even has fines in place for using a fake patient ID card. With the exception of using a fake ID, public use in general, but also within 50-feet of a dispensary under San Francisco marijuana law carries only a fine of $100 as a civil penalty. Expect to pay $250 and see criminal charges, including possible imprisonment up to three (3) months.
The thing is, San Francisco has adopted a city ordinance ordering law enforcement to view cannabis as the absolute lowest enforcement priority for adults (defined as age 18 or older). This applies to the investigation, citation, arrest, or seizure of property relating to marijuana use for those 18 and older. For now, it seems, this policy will remain fully intact throughout the state's recreational roll-out, expected in 2018.