As the cannabis industry continues to thrive in the United States, new success stories are popping up every day. Some estimates say the industry currently employs upwards of 150,000 people in the United States, and nationwide sales are expected to reach $22 billion annually by 2020. California is the top grossing state in terms of legal marijuana sales, and that lead should widen dramatically in light of the 2016 Election Day vote to fully legalize recreational cannabis in the Golden State.
Carrie Tice
The Bay Area is at the forefront of the movement to loosen restrictions on the use of marijuana, and it is also home to many of the cannabis industry's rising stars. Here are three of San Francisco's most impressive cannabis success stories: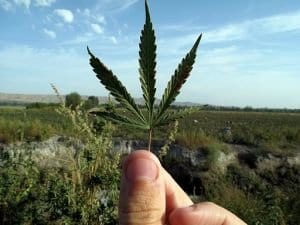 Carrie Tice had a successful career in tech and real estate before her mother was diagnosed with Alzheimer's disease in 2014. Upon hearing the news, she was inspired to find medical cannabis to help her mother through the illness. This mission led Carrie to form Octavia Wellness, a company that consults the senior citizen community about the benefits of medical marijuana and guides them through the process to find the most effective form of treatment for their specific ailments.
Octavia Wellness has taken on the Mary Kay or Avon business model. Carrie Tice and her associates travel to senior living centers and offer free seminars about medical cannabis, discussing topics such as the difference between CBD and THC, along with the ways to consume marijuana without smoking. Interested parties can then work with an Octavia Wellness consultant in a one-on-one setting to find the right medication based upon their individual needs. The consultant will help them find a doctor to prescribe medical cannabis and then assist the patient in ordering suggested cannabis products. Carrie Tice's "wellness consultants" go through a 21-day certification program before they begin to host the seminars and earn commission. The certification does not include formal medical training.
In addition to consulting services, Octavia Wellness offers a line of medical items that can be purchased through the company website. As the company is geared toward the senior citizen community, Octavia Wellness focuses on products with high medicinal value that can be ingested without smoking. The Mood & Anxiety tincture is high in CBD and can be used to treat a long list of illnesses including seizures, convulsions, migraines and PTSD. The Deep Muscle Rub is a lotion that soothes muscle pains, arthritis and sciatica. Other products include CBD patches (similar to the nicotine patch), CBD soft gels and the Discomfort Relief Body Spray. Some of the products are manufactured by third parties, and later given the Octavia Wellness label complete with instructions in large font sizes to make them easier for seniors to read.
Carrie Tice is passionate about helping seniors enjoy healthy living, and she believes that Octavia Wellness can simplify the process of finding the best treatment available. Her mother dropped her Ativan prescription in favor of medical cannabis, bringing the mission full-circle. Octavia Wellness has been featured in Business Insider, The Daily Caller and the Bay Area's Mercury News. With Baby Boomers increasingly embracing the medicinal value of marijuana (a recent New York University study found a 71% in this demographic over a recent 10-year period), Carrie Tice has found an underserved niche and turned it into a San Francisco cannabis industry success story.
Alison Ettel
Like many other cannabis entrepreneurs, Alison Ettel never intended to be involved in the marijuana industry. As a former Wall Street worker with an MBA from the University of Michigan and experience in consulting with tech companies, Alison's life unexpectedly changed when she nearly died from a severe form of meningitis. She used cannabis during her recovery, and it inspired her to find out more about the medical benefits of the hemp plant. She became obsessed with learning everything she could about cannabis, going to seminars, talking to doctors and reading medical research.
Another turning point for Alison came when she began searching through San Francisco dispensaries to help her mother find treatment for skin cancer. Alison was disappointed with the available selection, and decided to leave her job in the software industry to begin producing high-quality medical cannabis. She founded Treatwell in 2014 and began producing cannabis tinctures with the mission of offering healthy options for medical marijuana consumers, in place of high sugar edibles like brownies and cookies. Alison's tinctures are produced with strict quality standards, using buds instead of shake and choosing healthy ingredients over corn syrup and artificial ingredients. Treatwell's tinctures feature high CBD content for medical patients in search of pain relief.
Alison Ettel has also embraced the cannabis-for-pets revolution, and she offers tinctures for dogs and cats through the Treatwell website. The tinctures can be dropped directly into the pet's mouth or mixed into food. Cannabis extracts blend with fractionated coconut oil and wild salmon oil to result in a tasty treat for a dog or cat that also helps ease anxiety and digestion.
Unlike other cannabis products designed specifically for pets, Treatwell's tinctures include THC along with the customary CBD element. So far, she is encouraged by the outcomes. "We see people coming in for palliative care (for their pets) to try to fight cancer or reduce the tumor or for symptom relief," she told The Cannifornian. "We're seeing fantastic results with severe pain far more than CBD alone would ever be able to do."
Nina Parks
Nina Parks is a true renaissance woman. She's a poet, activist, community organizer, photographer and successful cannabis entrepreneur. Her story began as a child when she witnessed her friends' family members smoking marijuana after coming home from war. She also saw members of her own family using marijuana to calm symptoms of HIV, AIDS, colon cancer and Crohn's disease. Seeing the natural healing power of cannabis during her formative years left a lasting impression that eventually led her to become the CEO of a San Francisco delivery service called Mirage Medicinal.
Nina's older brother Malcolm was the true founder of Mirage Medicinal. Before the company's official launch in 2014, he was arrested for marijuana possession in New York and sentenced to one year in prison at Rikers Island. Nina Parks offered to keep the family business alive, a decision that had earlier been inspired by a 2005 trip to Amsterdam. During that trip, she marveled at the cannabis culture in Holland. When the opportunity came to take the helm at Mirage Medicinal, Nina was delighted to help out her brother while he was in jail and become a part of the legal marijuana industry in Northern California. Mirage Medicinal now delivers cannabis anywhere within San Francisco city limits. The company was featured on Viceland's Weediquette show and in Dope Magazine.
Nina Parks' story is an inspirational tale, and a shining example for women of color. Her newest venture, Supernova Women, is a non-profit that works in tandem with the California NAACP to help women of color enter the legal marijuana industry. In May 2017, Nina gave a speech at the fifth annual Mother's High Tea in Denver, an event that celebrates women in the world of cannabis. Together with Supernova Women co-founders Tsion "Sunshine" Lencho and Amber Senter, Nina hopes to continue making positive contributions to the cannabis industry and beyond. "As a mixed-race woman of color who grew up in the communities now being pushed out of San Francisco by gentrification, with family members that were incarcerated for cannabis, the fight for inclusion is personal," she told The Root in April 2017.