Have you ever heard of a roon? I have to admit that I really never imagined that the idea of a marijuana product that would cause me to salivate. While other ideas might come to mind when considering cannabis, adjectives like tasty, delectable, scrumptious, yummy, and mouthwatering have never been among them. But all that is quickly changing.
The selection of edible marijuana products currently available in the marketplace is ever expanding. They come in a wide variety but none so tempting as the macaroon; at least in my estimation.
Roons are great tasting small circular cakes or cookies made with organic ingredients. They have no refined sugars, preservatives, or pesticides. They are often dehydrated to ensure all the nutrients stay intact.
They are often called medi-roons obviously because they are used for their medicinal qualities, but also to get a buzz. Medical cannabis is most beneficial when combined with ingredients that promote good health. As a product, they are a healthier alternative to other edibles. It appears that more and more both the medical and recreational consumer are beginning to seek out the medi-roon for this exact reason.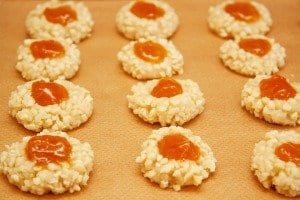 There are currently two main products, the lemon pie, and the brownie, which come in both sativa and indica. The cannabis can be tasted in the product, according to many consumers, but is not overpowering to the other ingredients. They are made of natural products and are gluten-free, paleo, and vegan. There is a perfect combination of baked ingredients and cannabis.
Roons are comprised of coconut syrup, cocoa, vanilla extract, high-grade medical cannabis, Himalayan crystal salt, organic dried coconut, and CO2 cannabis oil. Millions of medical cannabis patients, as well as recreational users, can now enjoy a wide assortment of edible options. These tasty little morsels have become a game changer for those suffering from conditions such as epilepsy, arthritis, PTSD and a host of other conditions.
Here are some of the more popular brands of roons:
Auntie Dolores Chocolate Brownie Bite CBD
No high, just relief, from this 50mg CBD brownie bite that tastes awesome.
AuntieDolores.com
Big Pete's Treats' Take N Bake Cookies
A dozen cookie dough balls you get to cook; 20 mg THC per cookie.
Bigpetestreats.com
ChooseLove Caramels
All made with locally sourced real fruit. Currently available in 25 mg, 50 mg, and 100 mg of THC.
Trychooselove.com
Happy Seed Edibles Highest Cupcake
Until Hostess gets in the game, there's Happy Seed Edibles' 127 mg THC, creme-filled, chocolate ganache, and white icing treats.
HappySeedEdibles.com
Hashman Infused Medi-Roons
Organic, live, gluten-free, vegan, paleo. 30mg per Roon.
HashmanStore.com
Madame Munchie Macarons 5-pack
Elite, artisanal; 100mg per box, 25mg per Macaron.
Madamemunchie.com
Stokes Confections Honey Lemon Ginger Micros
5 mg THC mints, precisely dosed, vegan and gluten-free. GetStokes.com
Article By: Alfonzo Porter