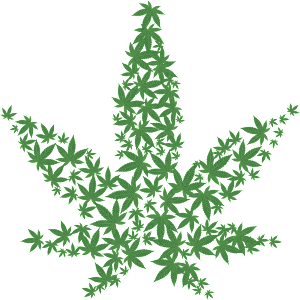 The legalization of recreational marijuana in Oregon, many thought, may well have been the nail in the coffin for the medical marijuana industry in the state. However, the medical industry is still vibrant and alive; at least for now. There are some distinct differences between the medical and recreational programs in Oregon. For the consumer, the decision becomes which is best on an individual level? Which option represents the best deal?
Our new US Attorney General, Jeff Sessions, has gone on record opposed to legalized pot. Sessions effectively sends a clarion call to the recreational user that while the state has passed a law legalizing marijuana, there will undoubtedly be challenges from the federal government. Therefore, those with a medical marijuana card might find a bit more solace, comfort, and safety in their rights to use medical marijuana.
Oregon's law went into effect two years ago on July 1, 2015. Oregon residents aged 21 and over became eligible to own and use marijuana legally. However, there can be no open air usage, and dispensaries would not open for another year and a half. Therefore, medical marijuana users are at a distinct advantage assuming they kept their cards current.
Still, there is a new law in the state of Oregon that restricts marijuana retailers from selling both medical and recreational cannabis. This law has caused marijuana dispensaries to sell either medical marijuana or recreational marijuana. The problem is that the intent of the new rules is not clear. The impact is that many cannabis locations have had to cease operations while trying to figure out what they were allowed to sell and who they could sell it to. Most operators have just determined that to remain in business, they would focus exclusively on their recreational sales and drop the medical side of their businesses altogether.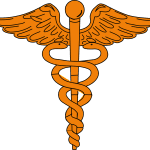 The chief reason behind their decision is that the recreational industry promises a far greater return, and is a much more sizeable market. It mainly speaks to the business to look to the more robust market. The cash flow reality necessitates to getting rid of the medical-only strategy. The exact size of the cannabis market has yet actually to be determined, but we know it is massive depending on the number of states that eventually legalize pot. Undoubtedly, we will begin to see a significant amount of competition which will only have a positive impact on prices. This impact is a benefit for both the medical patient and the recreational user.
---
Here are the rules in Oregon as they stand now
Medical Marijuana
The taxation rate on medical marijuana in Oregon is zero percent. Citizens are allowed to have up to 24 ounces in their possession both in public and in private. The state has placed a growth limit of six flowering plants at any given. The Medical Grade Product Availability restrictions in the state are: Edibles 100mg; Concentrates 4000mg; Tinctures; Flower 24 ounces; 4000mg; and Capsules100mg per capsule and 4000mg total.
Recreational marijuana
The tax rate on recreational marijuana is 20 percent. Citizens are allowed to have one ounce in their possession in public and 8 ounces in private. If you are a grower, you are allowed to possess up to four plants total, both flowering and vegetative. Here is how the recreational product availability limits break down in Oregon. The over 21 population is allowed to have up to 50 mg of Edibles; 1000mg of Concentrates; 1000mg of Tinctures; 28 g of Flower; and 10 mg per capsule.
---
At the moment, many leaders in the cannabis community in Oregon are somewhat confused about how the changes from medical to recreational will unfold as part of Measure 91. There are some positive tax benefits for customers in the seed to seed system. Citizens will be able to purchase more than one edible product at a time, and the potency level of the products is appreciably higher. Some are concerned that the availability of goods at this point remains a bit difficult and finding edibles can be a virtual impossibility.
The state is going through significant changes in regulating recreational marijuana; especially as there will be seismic shifts in the medical cannabis market. Some changes have gone into effect while others are still pending. The un-wrangling of the media and recreational regulations are causing fits for the marijuana professional and the consumer alike. For instance, October of 2016, medical suppliers who desired to enter the recreational cannabis business had to suddenly carry products that comply with labeling, packaging, and testing regulations. On top of this, they were given only three months (January 1, 2017) to secure their recreational credentials if they wanted to sell to the general public. This law naturally led to recreational retailers stocking up as quickly as possible on their medical supply to buy themselves more time to meet stringent new rules.
Therefore, the answer to the question as to which is the best deal for the consumer seems to be the same. Recreational retailers, at least in the interim, are selling the medical supplies while trying to figure out where state regulations would land. Governed by the Oregon Liquor Control Commission, the people within the cannabis industry, both the transitioning medical industry and the new burgeoning recreational industry, find themselves on a relatively slow moving train of change.
Article By: Alfonzo Porter