5 Groundbreaking Portland Marijuana Technology Industry Companies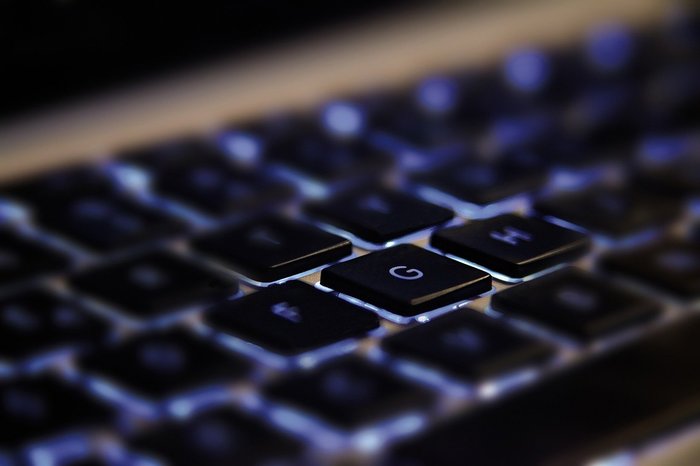 Portland is a city known for its thriving music scene, beautiful scenery, and baller food trucks. It's also a hub for the rapidly expanding cannabis industry. Oregon was one of the first states to legalize recreational herb, and the city's culture naturally complements the 420 lifestyle. Stoner activities are plentiful in Portland, and a dispensary is never far away. With a plethora of artisan strains and delicious edibles available to the public, there is always some great weed to make a rainy Pacific Northwest day a little bit more awesome.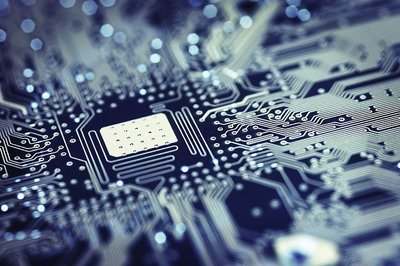 The Mary Jane business is booming in Portland from a technological side as well. Startups in all major industries have been setting up shop in northwestern Oregon with regularity over the past two decades, taking advantage of the city's liberal mindset and mild climate. Cannabis technology is no exception to this trend. Some of the brightest minds in marijuana call the Portland area their home, and a myriad of young companies that serve the cannabis industry have set up facilities within city limits or in neighboring suburbs. From software design to analysis of plant genetics, the Rose City is an emerging cluster of cannabis entrepreneurs in the greater Portland marijuana technology industry.
Here are a few of the hottest startups in the greater PDX area:
Green Bits
Green Bits is a point-of-sale system specifically designed for use by dispensary owners. It allows the dispensary owner to keep track of sales, shipments and inventory through an intuitive interface that is customized to fit the store's needs. It operates on a computer or tablet but can be viewed anywhere, anytime on a smartphone using the Green Bits Back Office portal. Green Bits interacts seamlessly with most dispensary finders, saving dispensary owners time tracking their inventory while simultaneously helping consumers get up-to-date information about what products are in stock at the local pot shop.
Over 500 licensed cannabis stores are using Green Bits, and more than 150 of them have migrated over from another point-of-sale service. Greenside Recreational in Des Moines, Washington and Highway 7 in Tacoma, Washington are two of the many examples of happy Green Bits customers. The system is tailored to the weed industry, making it easy for dispensaries to comply with strict state regulations around the sale of cannabis. Green Bits' automated compliance feature uploads all transaction data and syncs it with state records so that there are fewer issues down the road.
Green Bits claims that Budtenders can learn how to use the technology in five minutes or less, and the hardware itself is easy to install. In fact, the company will migrate new customers to the Green Bits system overnight so that they can run their store without interruption. The software contains a cash management system that facilitates accounting for a high volume of cash transactions daily, which helps out dispensary owners that are unable to accept credit or debit transactions. Due to issues with the federal banks, pot shops are forced to operate a cash-only system of payment, from retail transactions through federal taxes and employee wages.
Hybrid Tech
Hybrid Tech specializes in planning, drafting and building facilities specifically for cannabis operations. Cannabis entrepreneurs turn to Hybrid Tech to build a grow house with optimal conditions for maximizing yield, at the most efficient cost possible. The company's electrical, structural, civil and mechanical engineers understand all the variables involved in marijuana cultivation from the specifics of the plant's growth cycles to the state regulations that need to be taken into consideration when designing a new facility.
Hybrid Tech does full-scale analysis on a grow facility's heating, ventilation, and air conditioning, as well as its structure and electrical systems. The engineers work in tandem with local electric companies to ensure the best energy efficiency possible and they conceive the building structures with custom climate control, carbon dioxide distribution, pest management and irrigation systems in mind. Hybrid Tech installs security systems to ensure no emergencies or erratic behavior occurs during a grow cycle.
The company's newest project is the Hybrid Model, a next-generation design that uses a combination of artificial and natural light to drastically reduce energy costs without affecting yields. The Hybrid Model allows growers to introduce natural sunlight into their indoor projects to enhance the quality of the bud. Hybrid Tech claims that grow houses using the Hybrid Model can begin to earn a return on their investment twice as fast as traditional indoor cultivation facilities. According to their analysis, a 60,000 square foot canopy started earning returns 11 months after adopting the Hybrid Model.
Phylos Bioscience
Phylos Bioscience is exploring the science of cannabis at new depths with their innovative technologies. Dissecting the genetics of bud is their goal, and they're building the tools to do it. The Phylos Genotype tests a strain to its ancestral roots, determining the plant's closest relatives and clonal relationships. The Plant Sex Test can determine male and female plants just seven to 10 days after germination, drastically reducing the time it takes for most growers to find out on their own. This enables the grower to remove the male plants early in the vegetative stage, cutting down on energy costs for cultivating plants that will not produce buds.
In a collaboration known as The Cannabis Evolution Project, Phylos Bioscience teamed up with the American Museum of Natural History to uncover the history of the cannabis plant's evolution. The project yielded Phylos Galaxy, a three-dimensional image that maps cannabis strains in the same way that stars appear in an educational poster about space. In the Phylos Galaxy, the shades and distances between each strain's "star" tell the story of their relationships to each other. A light purple star is more closely related to a strain with a dark purple star than a strain with a green star, for example.
Cascadia Labs
Cascadia Labs tests the potency of cannabis for commercial growers, indicating levels of both cannabinoids and terpenoid in a sample. When growers need to make sure their product meets regulatory requirements, they send a sample to Cascadia Labs for analysis before being shipping buds to the dispensaries for retail use. Cascadia Labs tests cannabis for mold and pesticide residue, as well as extraction solvents and toxic solvent impurities. Previous to their involvement with cannabis, members of the Cascadia Labs executive team have extensive experience in the pharmaceutical, horticulture and food sciences industries.
Together with Phylos Bioscience, Cascadia Labs are sponsors of a Portland craft cannabis festival known as the Cultivation Classic. Cascadia Labs operates two facilities in the state; their Portland location is in Tigard, just southwest of the Rose City.
Guardian Data Systems
Guardian Data Systems is the maker of ROAR Cannabis Software, a dispensary point-of-sale and inventory system similar to Green Bits. Like Green Bits, ROAR aims to integrate all steps across the supply chain. Guardian Data Systems provides a full executive software suite known as the Cannabis ERP. The premium offering allows cannabis entrepreneurs to track from seed to sale, including all financial details and laboratory results. It contains the Cannabis Distribution Software for order processing and fulfillment, as well as the Cannabis Delivery Software to account for all logistics involved in the lifecycle of a marijuana plant. The home office of Guardian Data Systems is located at the southern tip of Washington, directly across from Portland via the Columbia River Interstate Bridge.