The International Business Times reported Wednesday that a new study published in the Journal of Neurology Neurosurgery and Psychiatry found that a cannabis compound decreases seizures by at least 50 percent.  
The study was conducted by King's College London and the University of South Wales on patients who had epilepsy in rare forms and have tried traditional treatments for their seizures that were unsuccessful. The average age of the patients was 16. Researchers conducted 30 observational studies as well as 6 clinical studies.
Results from the study showed that the cannabis compound cannabidiol (CBD) decreased convulsions by 50 percent with 1 in 10 patients having their seizures decrease to zero. Patients reported that the only side effects that they noticed was feeling dizzy and drowsy.
Researchers studied 555 people in the 6 clinical trials and 2,865 people in the observational studies. The results of 17 observational studies concluded that 48.5 percent of the patients had a 50 percent decrease in seizure frequency, and 55.8 percent experienced improved quality of life. The study was led by Dr. Emily Stockings from the Australia National Drug and Alcohol Research Centre.
Six-Year-Old Boy in the United Kingdom Needs Medicine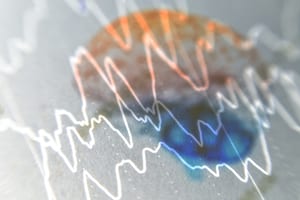 A former conservative Member of Parliament, Sir Mike Penning, has decided to help a 6-year-old boy with epilepsy get medical marijuana, according to BBC News. Penning has previously been against children consuming cannabis and still believes marijuana is a gateway drug but feels that the young buy should be granted permission immediately.
Alfie Dingley has PCHD-19, which is a rare form of epilepsy. The young boy suffers from up to 20 to 30 seizures every day, and his parents want the government to grant him a special license to obtain cannabidiol for his treatment.
The boy was prescribed cannabidiol in the Netherlands and he had a significant decrease in the severity of seizures as well as a decrease in the number of convulsions, prompting his parents to fight for his right to take the medicine legally in the UK. The family had moved to the Netherlands for treatment but was forced to move back after running out of money.
Alfie suffered more convulsions and was hospitalized on March 3. Doctors are currently using intravenous steroids to treat him after he suffered severe cluster seizures. Hannah Deacon, Alfie's mother, is pleading with Prime Minister Theresa May and the Home Office to stop letting her son suffer and not to let him die for nothing, adding that seeing him in such distress is traumatizing.
Previous requests were not granted, but after meeting with the family, the Home Office may consider a three-month trial that would give Alfie's doctors permission to treat him with cannabis oil.
Penning advised the Home Office Ministers to grant the boy the license for cannabis oil and said that although there is scientific evidence that marijuana can cause harm and be a gateway drug, there should be a way for sick people to legally gain access to the medicine derived from the drug.
Marijuana is considered a Schedule 1 drug in the United Kingdom. The Schedule 1 classification is for drugs that are considered to have no medicinal value. Deacon told the Ministers that cannabis oil is the only drug that has worked on her son. Cannabis oil is banned in the United Kingdom.
Perhaps Sir Richard Branson said it best when he sent out a tweet saying, "Puzzled to see UK among world's leading producers of medical #cannabis. If good enough to export, why isn't it good enough for people like Alfie Dingley, suffering from chronic disease and pain in the UK?" Touche.