When professional athletes get injured, their options for recovery are somewhat limited. Depending on the severity of the damage, surgery may be necessary, along with a long journey of physical therapy and a significant amount of pain to manage. Even minor injuries or wear and tear caused by day-to-day strain can really build up over time, decreasing athletes' efficacy in the game. In the past few months, the sport to watch has been the NBA. While the NBA and medical marijuana do not mix under current policy, many notable figures have been speaking up to voice support for medical marijuana in the organization.
The Concept of Cannabis
UNINTERRUPTED is a multimedia platform designed for athletes and founded by superstar LeBron James. One of its most recent documentaries, The Concept of Cannabis, features an intriguing discussion between former NBA commissioner David Stern and Al Harrington, a former player with 16 years' experience in the league.
Harrington is a staunch medical marijuana advocate, having successfully used cannabis to help deal with severe joint pain and inflammation following his rough career in the league. He currently runs a company called Viola Extracts, and he was happy to discuss the changing relationship between the NBA and medical marijuana.
Viola Extracts is a cannabis grower distributing to more than 30 dispensaries all over America.
In the documentary, somewhat surprisingly, Stern was quite open about his change of heart. "I'm now at the point where personally I think it should be removed from the banned list," he said. "You've persuaded me."
Stern's tenure as commissioner lasted from 1984 to 2014, a long period during which cannabis was much maligned, but still recognized as part of the social and professional landscape.
"It was generally known at some point, until we tightened the rules, that a lot of our players were smoking a lot of marijuana," Stern revealed. "In fact, some of our players came to us and said, 'Some of these guys are high coming into the game.' But we began tightening it up, and at that time people accepted the generally held wisdom that marijuana was a gateway drug and that if you start smoking, you're liable to go on to bigger and better stuff."
Stern expressed support for further investigation into the medical benefits of cannabis, and suggested that sports leagues have an opportunity to play a critical role in advocating for more research into marijuana's therapeutic benefits.
Current Treatment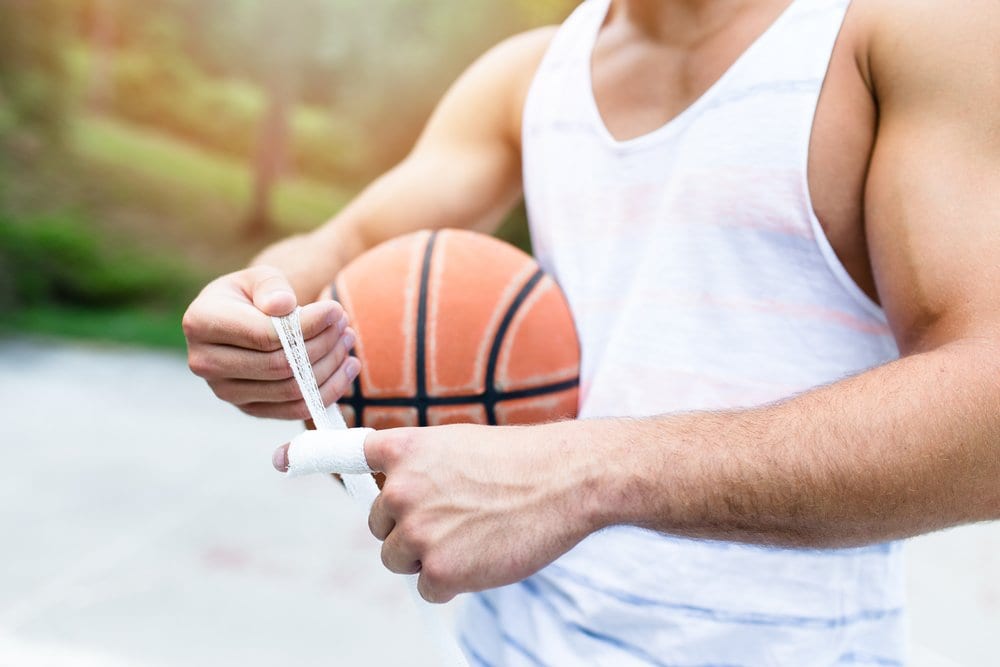 As it stands, the NBA and medical marijuana are still at odds. The last statement made by current commissioner Adam Silver stated that he is "very interested in the science when it comes to medical marijuana" but stopped far short of suggesting that anything will actually be done about it.
Right now, players with injuries severe enough for surgery are almost always prescribed an opioid regimen. In an interview with GQ, NBA great Grant Hill detailed his struggle with pain and injury during his career. He underwent 11 total surgeries and was prescribed opioids to deal with almost all of them.
The goal of treatment in the NBA is to manage your pain, discomfort, and soreness, Grant noted. Opioids, however, simply alleviate some symptoms rather than healing an injury. This, it is thought, is why you often see players given painkillers to help make it through a game – ultimately exacerbating their injury.
Players Still Smoke
Despite the league's anti-cannabis policy, plenty of NBA players still like to smoke up. Chauncey Billups mentioned on ESPN's NBA Countdown that he sometimes actually preferred teammates to smoke weed, because "they played better like that." Stephen Jackson even said that he smoked all the way through his 14-year career, and Jay Williams suggested that 75-80% of NBA players use cannabis. It's clearly a prevalent hobby. This may be partially due to the relatively tame consequences for testing positive on one of the four random drug tests throughout the season.
According to the most recent collective bargaining agreement, the NBA's policies on positive marijuana tests are as follows.
First Infraction: Player must enter the league's marijuana abuse program
Second Infraction: Player must pay a $25,000 fine
Third Infraction: Five-game suspension
After the third infraction, suspensions keep piling up. For a fourth infraction, players are subject to a 10-game suspension. After the fifth, the suspension is bumped up to 15 games, and the number of suspensions climbs by five each time.
Compared to the NFL's policy, it's clear that the NBA is going for more of a slap on the wrist than a career-killing punishment. That's probably why so many players take their chances with cannabis during the season, and also why the NBA is a suitable proving ground for the efficacy of the drug.
While a majority of the players are likely smoking weed for its recreational effects, they're still receiving some of the medicinal advantages. If the NBA and medical marijuana can figure out a way to comfortably coexist, fans may be treated to healthier and happier players, with better longevity.
Article by: Spencer Grey