Nature's Medicines Dispensary in Arizona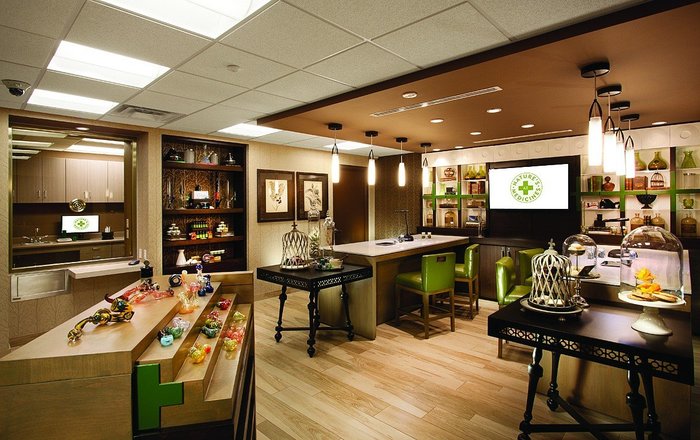 Although medical marijuana has been legal in Arizona since 2010, the majority of Arizona voters didn't support the recreational legalization of marijuana in the 2016 election. Arizona's Proposition 205 was defeated, unfortunately, and according to Mic.com, 51.32 percent of Arizona residents voted against legalizing recreational marijuana. Regardless, Arizona is moving towards a recreational marijuana program due to the success the state has experienced over the last seven years. In particular, Nature's Medicines, a popular medical marijuana dispensary, has brought in lots of customers in recent years.
Nature's Medicines
Nature's Medicines is a medical marijuana dispensary located near Phoenix, Arizona, and they've opened another location in Fountain Hills. However, the Phoenix location has seen significant growth since they opened, for a variety of reasons.
For example, Nature's Medicines serves award-winning flower strains and concentrates, which have all been independently lab-tested for potency and purity. In addition, they carry over 50 varieties of indica, sativa, and hybrid strains, which are priced between $6-12 per gram, and top-shelf reserve strains cost $15 per gram.
What Makes Nature's Medicines Unique
Moreover, Nature's Medicines is one dispensary near Phoenix that dispenses products deli-style with complete transparency. The dispensary knows with 100% certainty that they've received the exact strain that was requested by each customer, and budtenders weigh the exact amount out in front of customers.
Few dispensaries do this, and Nature's Medicines prides themselves on their customer-friendly and knowledgeable staff who provide the best customer service possible, which is what keeps visitors coming back.
In addition, Nature's Medicines offers a quick–service guarantee to all their medical consumers, meaning customers receive everything they need within fifteen minutes or less from check-in. Nature's Medicines strives for the highest-quality flower among all Arizona medical marijuana dispensaries, and they're proud to dispense marijuana exclusively from their own proprietary cultivation.
Nature's Medicines' experienced marijuana growers have implemented an environmentally friendly process when growing their plants, which leaves the product with a delicious taste and smell. In general, Nature's Medicines uses 100% organic pesticides and fungicides, and they take pride in knowing that the product they sell is always pure.
Current & Upcoming Marijuana Products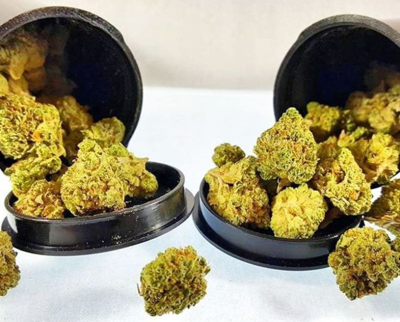 Over time, Nature's Medicines dialed in on genetics, and they developed the best strains in Arizona, including Gorilla Glue #4, Tahoe OG, Strawberry Cough, Snow Cap, and Tangie, to name just a few.
In addition, the dispensary is coming out with a handful of new strains, including Cactus OG, Cookies and Cream, Green Apple OG, Mango OG, Purple Alien OG, and Sour Sherbet. Overall, Nature's Medicines truly cares about their product being the best and purest it can be by holding high standards of cleanliness across their operation.
Similar to other marijuana dispensaries, Nature's Medicines sells different flower strains, concentrates, edibles, pre-rolls, and miscellaneous products, including vape battery chargers, CBD drops, balms, and patches, and hemp-based pet supplements and dog treats.
Customer Specials/Deals
For first-time visitors, Nature's Medicines offers special deals, including:
Buy any deli-style eighth of cannabis and receive a deli-style eighth of equal value FREE
Loyalty Jars receive 5% off their low prices for every eighth purchased, and customers can also receive 20% off their first purchase
New customers can refer a friend to receive a one-gram kief-sprinkled pre-roll FREE
New consumers can review Nature's Medicines two times on social media to receive another free pre-roll
DEALS ARE ALL SUBJECT TO CHANGE AND EXPIRATION. PLEASE SEE THIS LEAFBUYER PROFILE FOR UPDATED CANNABIS DEALS!
There are also other deals for regular consumers, which include:
Text NAZM to 602-603-4920 to sign up for exclusive dispensary text specials
Bring in a food donation such as two boxes of cereal and/or eight 14-ounce cans to redeem a free kief-sprinkled pre-roll (valid from January 1

st

, 2017 through January 1

st

, 2018)
$15 for half a gram of award-winning shatter, crumble, and/or sugar wax
$10 per gram of kief
Flower strains priced at $6-15 per gram, depending on the specific strain
Basic Contact Information
Address: 2439 W. McDowell Road in Phoenix, Arizona
Hours: Open 7 days a week from 8:00 a.m. to 10:00 p.m.
Phone number: 480-420-3145
Email address: [email protected]
Next time you're looking for a dispensary near Phoenix, Arizona, consider checking out Nature's Medicines to experience their award-winning product and benefit from their many dispensary specials and deals.
To learn more about the history of Arizona's marijuana laws, read the informative article below:
State of the Cannabis Nation: 2016 Election Results and Analysis
To educate yourself on concentrates and how to consume them, read the article below:
Top Ways to Consume Cannabis Concentrates
Nature's Medicines is a proud partner of Leafbuyer