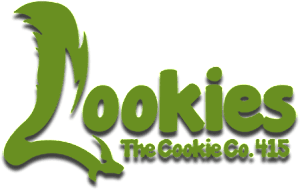 For decades, California has been a bastion of medical marijuana advocacy. In 1996, voters passed Proposition 215 to legalize medical marijuana. In a time when Marijuana approval was below 40%, this was a cunning move in a state that still had some very conservative elements in Eastern California. However, through a campaign of awareness and facts, medical marijuana was approved in the largest consumer economy in the US. Most importantly, the efforts of legalization led to scientific research into the potential healing benefits of cannabis – please take the time to check out some of the most amazing scientific discoveries of cannabis. With this advancement, other states followed California's lead, and the movement gained much-needed momentum. Today we take a look at the California dispensaries you must visit this summer!
Are you headed to scenic San Francisco anytime soon? If so, it's important that you stop by Cookie Co. 415, which is one of the more popular California dispensaries. The outside of the place is just straight funky – it reminds me of the old bohemian San Francisco- as we know that the city has changed drastically due to the influx of tech companies. However, this groovy, classic San Franciscan looking place is holding strong. Outside is a lime green exterior with a little seating area with an artistic and sharp logo at the top, and the building is sandwiched between two cute Victorian-era businesses.
Upon entry, the lime green motif continues, along with some ornate lighting fixtures – which, I, from an initial view, thought resembled quirky tumbleweeds. The place is welcoming as the shop itself isn't overwhelming. Also, the staff contributes to this friendly sentiment as they're chill, knowledgeable, and far from pushy. Products are nicely put on display, with some "cookies" placed in large silver goblets. It's a cool look as it creates a more interactive experience for customers.
Customers often describe the product as incredibly sticky and strong. It's truly nice to see a place that has retained San Francisco culture without going to where the money is in the sense of mostly catering to high-end clientele. Rather than purchasing some incense and peppermints, why not purchase some OG Kush and joint paper? And lastly, they deliver!
California Dispensary Info:
Address – 3139 Mission Street,
San Francisco, CA 94110
Hours – Mon-Sun, 10AM-10PM
Phone – 415-814-2890

Okay, I can't refrain from saying it…MAKE THEM SAY UNNGHHHHH! The reason I referenced a rapper who once drove a golden tank into a gymnasium (yes, I repeat, a golden tank, and he didn't strike any basketball players) is because the most popular products are the "Master P" strains. And yes, this product is produced by the rap legend himself as he recently ventured into the marijuana industry. Anyway, regarding representing all California dispensaries, this place might be the best with its interior design.
Behind the product counter, there is wallpaper, with dope skulls and exotic marijuana leaf designs. Furthermore, the California state logo with the "Home of Master P" is pretty fricking cool. It's a bit refreshing to walk into a place that doesn't have a bland industrial feel. I mean, the image art with close-ups of marijuana leaves really got my attention, and, in a sense, put me in a "marijuana mood" if that makes any sense. And please, don't worry about asking a bunch of what may be perceived to be "crazy questions." The staff here will answer your questions with zero pretension and make sure to direct you toward purchasing your desired products – the "rush factor" is virtually absent. Another thing is the huge selection of cannabis products and relevant marijuana accessories. Incidentally, Master P's strain is an indica.
So, if you want a strain that makes you say "UNGH" or some garbled equivalent, head on over to So-Cal Co-Op and try some of the dank products.
California Dispensary Info:
Address – 6322 Fallbrook Ave,
Woodland Hills, CA 91367
Hours – Mon-Sun, 10AM-8PM
Phone – 818-914-4736
Located in Riverside Country, Da'Kine Organics is a prompt and efficient medical marijuana delivery company. Their range is pretty far and delivery times are very fast. Ordering from Da'Kine is quite easy: call the delivery number, place an order, and wallah, marijuana will be at your doorstep. The customer service agents are incredibly helpful, nice, and well-known for suggesting the correct products for patients – if you have a question, ask away! They aren't pushy in trying to move onto the next customer – these workers metaphorically "roll up their sleeves" and attempt to get to the core issue causing the symptom. Alleviating the symptom is their forte. The company theme revolves around relaxing and accepting Hawaiian culture as the website has some Hawaiian greetings – plus, there's a pic of a beautiful hula woman.
The company isn't stingy either as free goodies are coupled with the products you order. Product and customer service reviews for Da'Kine are very good, and it's clear that customer loyalty is a strong aspect of their business objectives. Their fleet is enormous so wait times are very short, and their business is only on the up-in-up. Delivery employees make sure to review product shipments and greet customers with a meaningful handshake and smile. Just make sure to mention "Mahalo" when you call!
---
These three California dispensaries represent the company's that we like to do business with: they adhere to spectacular customer service, have an inventory of high-quality products, and care about customer satisfaction. Another thing to note is that these companies are providing a healthier alternative for pain relief and other symptoms when compared to pharmaceutical drugs. In time, it's our hope that every American has access to medicinal marijuana. As of now, the progress is good but not to the level our company wants. It's our mission also to promote factual information concerning medical marijuana, how to access it in the legally appropriate way, and help out businesses to keep changing the perception of marijuana being a "dangerous drug."
Article By: Jason Newell