The market for medical marijuana is booming in the US as more and more states are seeing the countless benefits of providing marijuana to patients. Medical marijuana dispensaries have been established to connect patients with medicine to help diseases and ailments. Benefits of the plant range from fixing common ailments, such as nausea, to diseases, like cancer and AIDS, which can be relieved with marijuana consumption.
Most importantly, when one considers that the current opioid epidemic is decimating America's rural areas, the influx of medical and legal marijuana into numerous states is providing safe alternatives to life damaging drugs. And the boom in marijuana won't presumably contribute to a similar crisis as the effects on the mind and body are a lot less severe when compared to opioids.
It's simply amazing that so many Americans now have access to marijuana – and with this legal right, comes a period of in-person experiences. Rather than, let's say, blow Mom's retirement money at the local watering hole where Uncle Rico still talks about not being put in during the 4th quarter, why not travel to some of the most highly rated medical marijuana shops in the US? Traveling has gotten that much more fun! And for those experiencing serious ailments, travel and marijuana can offer the necessary relief from distracting symptoms and thus alleviate stress.
So, to make things easy for ya', I have researched the best medical marijuana dispensaries in the USA. So please, if you are taking a vacation, or live near one of these locations, please pop on in! These marijuana companies will surely appreciate your business.
---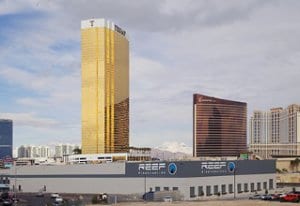 Once you walk in and look at the strains in this gigantic building, it will have you saying "green and white, green and white, green and white," as the buds are dark green and the THC crystals glisten like Cinderella's slippers. Now, you may be asking: why is Wiz Khalifa's song being used here? Well, that's because Reef Dispensaries grows his weed! I mean, it has to be good if you take one quick look at Wiz's eyes; as it looks like he's sleeping when performing on stage.
Matthew Morgan is the founder of Reef Dispensaries and successfully opened up one of the largest US grow operations in Las Vegas- on the Vegas Strip I might add. At 165,000 square feet, one can only imagine how much product Mr. Morgan moves a year. Upon entering, the portion that is the medical marijuana dispensary itself has a "reef" theme that gets your attention because the interior has a sweet, aquatic look. The artwork is mesmerizing (there are various paintings throughout the place) – it includes a partially revealed, seductive female face, who is partaking in, what appears to be, some marijuana consumption!
After getting past the check-in station, the potential buyer is brought into the product display room, which continues the chillaxing feel experienced when walking through the entrance. What's particularly unique about this location is the product spacing; rather than being set it up in a jewelry store fashion, wooden tables are lined up in the center of the room with products 2open for examination by patrons. Also, the display glass portion of the room is fitted nicely in an l-shape in the back. Overall, it's an interactive shopping environment that allows patrons to touch and smell sample products on the tables, which is quite unusual in comparison to most other shops.
One thing to remember about Reef Dispensaries is that it can be very busy, with lines at times extending onto the sidewalk. Make sure to allow yourself enough time, so it doesn't interfere with other plans.
If you want some high quality, dank product, that rappers like Wiz Khalifa smoke, then make sure to check out Reef Dispensaries on the Vegas strip.
Info:
Address – 3400 Western Ave, Las Vegas, NV 89109
Hours – Mon-Sun, 7AM-3AM
Phone – (702) 475-6520
---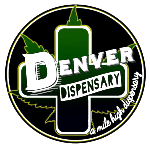 Denver Dispensaries is all about the customer: this business sells high-quality strains at low prices. This is an ideal business model in the current medical marijuana climate: in some areas, like Vegas, demand from the introduction of recreational marijuana dispensaries has contributed to skyrocketing prices. However, people-first businesses like Denver Dispensary know how to sell an excellent product without gouging the average consumer.
Located in Denver, this humble-looking medical marijuana dispensary fits into laid back Denver culture. The lack of pretension is present – after walking through check in, and seeing awesome Bob Marley artwork on the walls, patients are directed to the product room. What I love about this place most is its pro-environmental approach in regards to producing marijuana products. The grow operation is within the general vicinity of the store, and it's clear that organic is the name of the game here.
By the way, if you want to qualify for a Red Card, then the following ailments are what will help qualify to get one:
-PTSD
-Glaucoma
-HIV or AIDS
-Cachexia (physical wasting with loss of weight and muscle mass)
-Severe pain
-Cancer
-Seizures (including those associated with epilepsy)
-Persistent muscle spasms (including those associated with multiple sclerosis)
Most importantly, after sifting through the company's website, it's clear that medical marijuana patients haven't become secondary to recreational users. Incidentally, some of the most popular strains here include Sour Diesel, Mango Kush Northern Lights, and Purple Kush; of course, other more exotic brands are in-store.
Call ahead and mention "Leafbuyer" for CO Resident Pricing – ask about their CBD strains as well.
Info:
Address – 4975 Vasquez Blvd., Denver, CO 80216
Hours: Mon-Sun, 9AM-950PM
Phone – 303-308-1111
---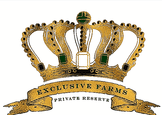 Right off the bat, it's clear that this place is praised in the L.A. as there are internet reviews galore, with many describing the products here as "dank, fire, or the best." Located in the bustling L.A. metropolitan area, Exclusive Caregivers is described as one of the best medical marijuana dispensaries in the United States. Also, the staff is quite helpful, not pushy whatsoever, and fun! Once inside, the selection is easy to search through and on display in a flashy manner.
The menu screen is packed with daily specials and items that will be introduced in the near future. Getting answers to questions is simple, and the budtenders are very knowledgeable as they respectfully ask what a patient needs based on condition and symptoms. Moreover, don't worry about long lines as this place has found a way to get customers through fast, which has become a problem in numerous marijuana dispensaries across the US.
Exclusive Caregivers is a great place to visit as it truly represents the heart of LA culture with it's friendly and somewhat lax feel. And the girls are to die for!
Info:
Address – 6200 S Wilton Pl, Los Angeles, CA 90047
Hours – Mon-Sun, 10AM-8PM
Phone – 323-920-4008
Article By: Jason Newell