The Star Tribune has reported that a survey conducted in Minnesota revealed that 42 percent of patients with intractable pain experienced at least a 30 percent decrease in pain. The study is called Intractable Pain Patients in the Minnesota Medical Cannabis Program: Experience of Enrollees During the First Five Months. 
Data from the survey was the compiled in 2016 from 2,174 patients enrolled in Minnesota's medical marijuana program and conducted over a 5-month period. Patients were asked to measure the intensity of their pain on health-assessment surveys mailed to them bi-annually. The patients were also asked how much the pain affected their quality of life.   
Self-reporting indicated that 42 percent of patients saw a 30 percent or more decrease in pain using medical marijuana, and 63 percent of the 353 patients on opioid painkillers stopped or decreased their prescription medications over a 6-month period by more than 50 percent. At least 20 percent of patients completing the survey said that marijuana helped them sleep.   
Physicians are also being mailed the survey twice per year, and the physician's survey was consistent with patient reports, showing that 58 percent of patients decreased their use of opioid painkillers by consuming medical marijuana.   
Survey Reported No Serious Side Effects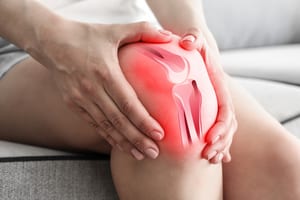 The data showed that 35 to 40 percent of patients experienced at least one adverse physical or mental side-effect, with 90 percent of patients saying the side effects they experienced were mild to moderate. The most common side effects reported were drowsiness, cotton mouth, and brain fog.  
No serious side effects requiring hospitalization or life-threatening events were reported in the survey, with 4 out of 10 patients feeling only mild side effects. Approximately 10 percent of patients reported feeling no benefit or relief from consuming medical marijuana.  
The majority of patients suffering from intractable pain participating in the survey also suffered from other symptoms such as anxiety, depression, and lack of appetite. Between 30 and 40 percent of patients experienced and maintained a 30 percent or more decrease in those symptoms, along with pain reduction.  
The Minnesota Department of Health's Office of Medical Cannabis research manager, Dr. Tom Arneson, MPH, told MD Magazine that while many patients were able to decrease the amount of opioid medications they were taking, it doesn't necessarily mean that marijuana can replace opioid prescriptions. Arneson said that the data does add credence to the need for more medical marijuana studies and reevaluation of pain-management practices nationwide.  
Dr. Marcus Plescia, MPH, chief medical officer for the Association of State and Territorial Health Officials, said legalizing medical marijuana has put state health departments at risk because marijuana is still prohibited under federal law.  
Plescia said that they normally rely on the U.S. Food and Drug Administration (FDA) to regulate medications, but the FDA is a federal entity, thereby barring them from doing so.   
Plescia believes that because there is no observation being done by the FDA, it is important that the medical community monitor medical marijuana recipients and determine "how this affects the general population," adding that states that make marijuana legal must have robust surveillance systems in place.  
Arneson said that it is possible that some patients responded positively to medical marijuana because of the placebo effect, meaning that they convinced themselves that they experienced less pain while consuming medical marijuana because they expected to feel better, adding that it didn't necessarily matter if they felt better. He agreed that clinical trials are needed but are not being conducted due to the federal ban on marijuana.