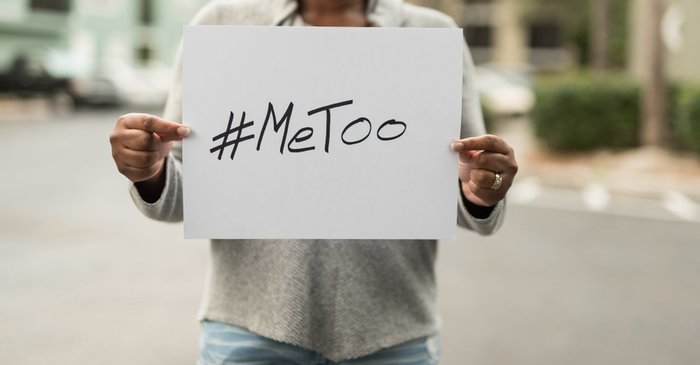 May brought the first major #MeToo moment in the cannabis industry.
A recent post on the popular Instagram page @cannabisfeminist attracted attention for addressing a sexual assault civil suit filed in 2013 against Cura Cannabis Soluition's CEO, Nitin Khanna. The post questions how the female-empowered cannabis industry should react to ethical dilemmas like this one. Khanna settled the suit out of court earlier this year and added coal to the #MeToo movement flame.
Will Cannabis Teach Big Business A Culture Lesson?
While many industries struggle toward inclusion, cannabis displayed strong diversity right away.
Marijuana Business Daily's 2017 report, "Women & Minorities in the Marijuana Industry", shows women hold more executive cannabis positions than in other industries. Plus, more than 25 percent of new canna-businesses have female stakeholders, and 40 percent of these women-owned businesses plan to expand into new markets within the next twelve months.
Brands like Cannabis Feminist and others are the emcees of the industry. Inclusion is their watchword. Cannabis crosses racial, gender, and sexual barriers.
Why?
Cannabis was a culture before it was an industry, and the inclusive nature of the culture carried into the emerging mainstream business. Now that cannabis is legal in many states with new businesses opening daily, the culture is using its voice to shape the industry.
It's an industry coming to market with a diverse, vocal and socially-active leadership, workforce, and consumer base – something not to be taken lightly.
The cannabis community's inherent spirit of camaraderie gives its industry the upper hand in this matter over other major industries, which is why this #MeToo moment is so monumental.
The #MeToo movement shook the foundations of major industries like media, gaming, and politics. Long-established industry titans scrambled to react to the fall of powerful figures, hoping to save the price of their stock, their next big release, and the reputation of their names.
But prevailing mindset is reactive, not proactive.
Despite the many women and men who came forward, speaking out about injustices they experienced or witnessed, the 'whistleblower' attitude still prevails. Despite the momentum of the #MeToo movement, speaking out can mean the end of a career and inevitable social and digital backlash that comes with making allegations against wealthy, influential people.
The cannabis industry is unique. It's new enough that the #MeToo movement is a part of its foundation. Rather than revising decades-old policy on workplace harassment, canna-businesses are writing new and effective workplace regulations into their original policies. The cannabis industry is incorporating other industries' resultant best practices into their training. Their leadership and staff are learning accordingly from the first days of business.
The Cannabis Industry Reacts
When Cura Cannabis Solutions (Select CBD's parent company) leaders learned of the news, they acted decisively. Within days, the CEO stepped down.
The immediacy of their resolution shows commitment to cannabis culture and its values. Cameron Forni has been appointed as the new CEO and president of Cura.
"We are announcing the changes today to continue the incredible work several hundred of our employees have done to build a company and work environment that we're all very proud of," he said.
Additional changes include Amy McClintick, former Senior Vice President of Operations, taking over as COO. Both parties praised the former CEO for his vision and for building the company that Oregon Business placed 13th on the best places to work list in 2018.
Going one step further, Cura is also dedicating 10 percent of all sales from their Select CBD e-comm site to the cannabis medical research organization, Realm of Caring. While the move is a traditional spin, it can be considered a net-positive for the industry. Cura leaders stepped up. They did the right thing by taking immediate charge of the situation and making dramatic leadership changes to allow their company to move forward in this emboldened industry.
Conclusion
The culture has already proven it can come together and create major change. As more states adopt cannabis-friendly laws, the culture becomes an industry, and that industry grows large and strong.
While some focus has been on the allegations, the real story is in the reaction. Not that power is accused of misdoing, but that that same power polices itself and resolves its issues accordingly.
More importantly, this all happened relatively quietly. There was no exposé, no major coverage. Meaning, it didn't take a major media outcry to resolve this issue. This was an internal job, identified by the industry and resolved by the industry.