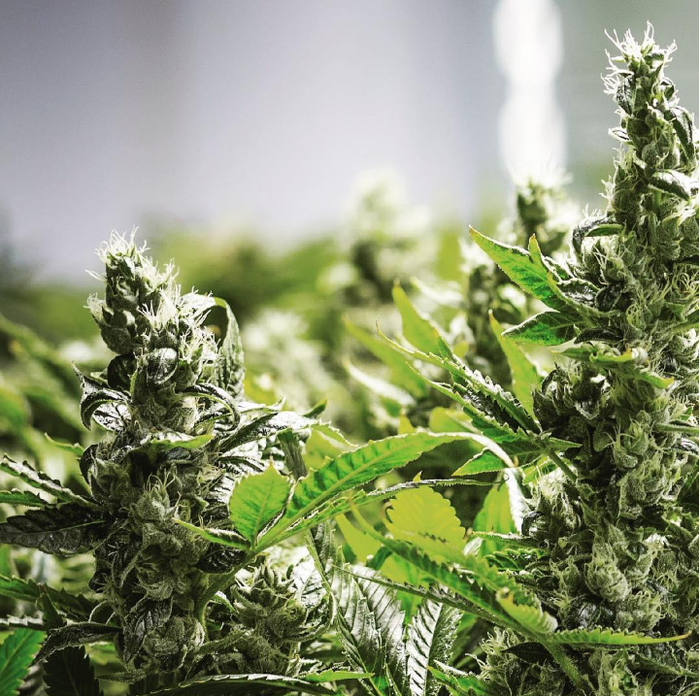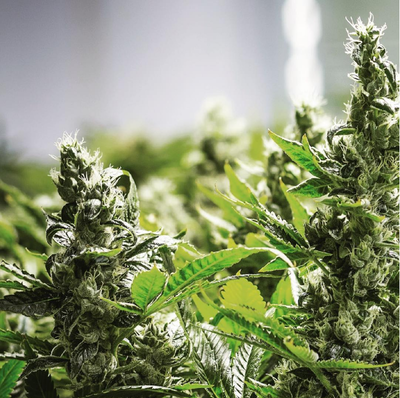 The Denver area offers plenty of activities, places, and dispensaries to enjoy. Whether you're new to the Mile High City, just visiting on a weekend, or you've made Denver your home, choosing which dispensary to explore can become an overwhelming decision. Across 67 municipalities, Colorado offers 1,569 licensed medical cultivators, manufacturers, testing facilities, and retail centers. Recreational businesses operate across 64 municipalities and there is a total of 1,353 licensed recreational cultivators, manufacturers, testing facilities, and sales outlets throughout the state. So with so many options of where to go, how do medical and recreational consumers choose which business to support? While we're a fan of giving as many dispensaries a shot (at least once), sometimes social media can guide our decision.
Medicine Man takes its jar appeal seriously and has cultivated a promising online presence. The family business is known for their beautiful buds and quality products. Since the dispensary opened its doors in 2010, founders Andy and Pete Williams have quickly climbed up the cannabis ladder and are now considered power plays in the Colorado cannabis industry. Learn more about the acclaimed business below:
Who They Are
Medicine Man started as a medical-only facility in 2010 before extending their reach to recreational customers in 2014. The family-owned business maintains complete control over their growing processes to control the consistent quality and integrity of their products. Three generations of Medicine Man's careful consideration of prices has helped the business become Denver's largest single dispensary. Since then, the dispensary has sprinkled the national news cycle as a power player.
Medicine Man has two locations in Colorado. The Denver dispensary lies in an industrial area of Northeast Denver, conveniently located near Dick's Sporting Goods Park at 4750 Nome St. This Medicine Man location is 13 miles away from DIA and is technically the closest dispensary to the Denver International Airport. Medicine Man Aurora at Jewell and Havana streets at 1901 S. Havana St. The Denver location serves 21+ medical and recreational consumers while Aurora location only offers recreational products to 21+ consumers.
You can enjoy a behind-the-scenes photography gallery and video clips on their website.
What They Do
Medical cardholders can check out the medical and recreational inventories for both locations online. Users can complete their order online and pick it up at the both the Denver and Aurora locations. Across the board, grams of recreational strains range from $12 to $15. Eighths priced for their quality and fluctuate between $30 and $50 for sativa, indica, and hybrid strains. There are also a variety of concentrates available from $20 to $50 a gram. Users not looking to smoke can select any of the sweet treats available in edible forms. Medicine Man's recreational sites also sell an array of seeds, swag, pieces and other marijuana gear.
Medical consumers can select grams from $8 to $13. Concentrates are priced generally around $30 while cartridges can reach the $50 range. Medical consumers also enjoy a similar array of edibles from local companies Incredible.
Medicine Man offers specials to all of its consumers. From discounted grams to daily specials, Medicine Man has appealing deals to entice medical and recreational customers.
Medicine Man prides itself on its qualified staff in addition to the quality product they all produce. On their website, Medicine Man highlights a budtender of the month to recognize the exceptional work of their staffers.
Look for deals at Medicine Man Denver and Medicine Man Aurora at Leafbuyer. Keep up to date with Colorado marijuana laws, Colorado dispensaries, and Colorado news. Friendly reminder: know and understand your local law before you light