Medical marijuana is as much a rallying point for reform as it is a vehicle to positive clinical outcomes, yet the variability between state laws quickly transform simple ideas or questions into obscurity and confusion. One of these questions has eluded a specific answer since the medical marijuana industry began, one relating to the patient-caregiver relationship: Can medical marijuana caregivers give care across state lines?
A Caregiver's Role in the Research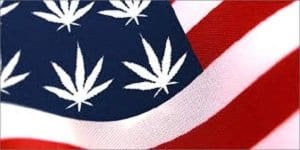 The concept of a caregiver stems from a legitimate medical need for an individual to aid the patient in their continued treatment and, by extension, their health outcomes. This can take the form of a parent providing cannabis oil to their child with a seizure disorder, a family member helping grandma purchase or grow the marijuana, a 40-year old with two children who recently began chemotherapy, or a soldier mentally or physically recovering from war.
Can medical marijuana caregivers give care across state lines, you ask? First, let's discuss the role of caregiver in the broader public health context.
Caregivers are necessary for the ongoing experiment with marijuana as a modern medicine. As a society, it is imperative we get a thorough, unbiased understanding of the larger implications of marijuana on public welfare. In the context of medical marijuana, the caregiver's role in growing or purchasing marijuana administering doses (in pediatric patients, especially) allows us to grasp usage patterns, health outcomes, and different formulation (in butter vs vaporization vs topical) effectiveness.
An example of the impact a caregiver can have on the industry, consider Charlotte's Web. Charlotte's Web is a CBD-rich strain developed by a pair of caregivers out of Colorado for a young girl named Charlotte, suffering from hundreds of seizures every day. Previously unable to talk or enjoy much of any quality of life, Charlotte's condition was so drastically altered by the strain, CNN did an entire documentary covering the transformation. Since the documentary aired, CBD has reached the wide stream. It is available in every state (in hemp oils) and has been the focus of many studies in recent years. Not to overstate the role Charlotte's caregivers had in popularizing CBD, but often documentary news informs a large section of the American population.
An Interstate Quandary
After taking a look at the medical marijuana laws in Colorado, Nevada, Oregon, Massachusetts, and Maryland, there is one thing which runs through each respective state's medical marijuana programs: there is no comment or clause defining specifically whether or not medical marijuana caregivers can give care across state lines. Though there are variances on a state by state basis, typically caregivers are bound by three things:
Age

Residency

Number of patients under their care
When it comes to age, most states require caregivers to be at least 18, but some (such as Pennsylvania) require the individual to be 21.
Residency becomes a place of issue solely because there is nothing illegal about maintaining residency in two places. Furthermore, some states do not specify whether the caregiver must reside in the state they are providing care. For instance, if a Massachusetts resident is registered as a New Hampshire patient's caregiver, it'd be a non-issue if dual residency exists. Where it gets tricky is if the caregiver is growing the marijuana for the patient on opposite sides of a state border – even if they both have medical marijuana programs – because federal law still lists such behavior as felony drug trafficking.
In most states, the matter of whether or not medical marijuana caregivers can give care across state lines are limited by state laws regarding how many patient's care they can be in charge of. In Colorado, it's five (5), but some limit it to one. For the most part, caregivers serving multiple patients is common in states where personal cultivation is legal for medical patients. It is entirely unclear whether patient limits apply to individuals with multiple state residencies (assuming that person was also wanting to be a caregiver in both states).
All in all, medical marijuana caregivers seem to be able to care for patients across state lines, yet requirements based on age, place of residence, or state-mandated patient limits may blur. The fact interstate travel with marijuana remains a felony is also a large legal consideration.