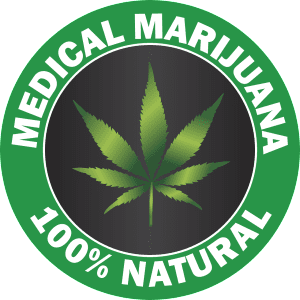 Since the state of Washington voted to legalize recreational use of marijuana in 2012, the availability of cannabis has skyrocketed. While recreational users have generally rejoiced, many people who need access to medical marijuana have been surrounded in a haze of confusion. So we're going to explain how to get a medical marijuana card in Seattle, and clear up some common questions you may have about the process.
Step 1: Get Authorization
The first thing to cross off your list in getting a medical marijuana card is getting Medical Marijuana Authorization. This is essentially a statement from a qualified physician that you have a medical condition in which medical marijuana could help or substitute as treatment.
You don't need to go to a specialty clinic, and you certainly don't need to pay to receive this authorization. As of July 2016, a new law states that all clinics, whose primary activity is issuing Medical Marijuana Authorizations, either have to provide a greater variety of medical care or shut their doors. This means that the best, and pretty much only, place to get an authorization is your primary care physician or specialist–whoever is handling the condition for which you're seeking a medical marijuana card.
Here's what types of medical practitioners can authorize you, according to the Washington Department of Health:
Medical Doctor (MD)
Physician Assistant (PA)
Osteopathic Physician (DO)
Osteopathic Physician Assistant (DOA)
Advanced Registered Nurse Practitioner (ARNP)
Naturopathic Physician
Step 2: Enter the Database
Although it may sound a little sci-fi, the second step to get on the medical marijuana card database is almost as easy as step one. Your physician will present you with a medical marijuana authorization form, which you can then take to the marijuana store of your choice.
Remember that you can only use a medical marijuana card at a retail store with a medical endorsement. Stores with medical endorsements have trained and certified medical marijuana consultants, who are trained to work with authorized medical patients. Below is a handy link to a list of those stores.
Once you've found a store to your liking, ask to see the medical consultant and give them your authorization form so they can enter your info into the database. All you really have to do is make peace with the photo they take of you for your new medical marijuana card!
The only fee required is nominal, in the form of $1 that goes back to the department of health.
Step 3: Benefit!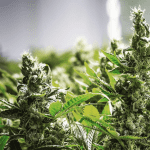 Some people who qualify for a medical marijuana card in Seattle simply never pursue one because they're not sure what all the fuss is about. After all, anyone over 21 with an ID can walk into a retail store and grab almost whatever they want, right? Well, holders of medical cards do enjoy some other benefits, such as:
Tax Exemption: That's right, if you've got a medical marijuana card, you can buy products at medically endorsed retail stores completely free of sales and use tax. That's a big net savings!
Increased Quantity Limits: Cardholders are allowed to purchase up to three times the current limits at medically endorsed stores.
Grow Your Own: Cardholders can have up to six cannabis plants and eight ounces of usable marijuana. You can even be authorized by a healthcare practitioner to have a maximum of fifteen plants and sixteen ounces of usable cannabis!
Medical Marijuana De-mystified
Though Seattle's medical and recreational marijuana industries have largely merged, it's definitely worth getting a medical authorization card if you qualify. You'll have access to specially trained medical consultants within endorsed retail stores, and receive the huge benefit of tax-free purchasing–all without having to go to any sketchy clinics and pay exorbitant fees.
If you think your condition could be better managed with the help of medical marijuana, getting a card is almost no risk, and all reward.
Article By: Spencer Grey