Since 2000, Denver residents have had access to medical marijuana. Amendment 20, voted on by Coloradans, made changes to the state constitution and it made Colorado the first state to legalize medicinal cannabis through this method. Ever since legalization, the state has gotten to know marijuana quite well.
The market for medical cannabis has not wavered since Colorado's legalization for adult use in 2012. In order to use marijuana as an herbal treatment through ingestion, inhalation, and all other forms of consumption, a state-issued card is a place to start. If you're looking to apply for a medical marijuana card in Denver, you're in luck!
Qualifying Conditions
As with most medical marijuana programs, Denver has a specific set of qualifying conditions that patients must have to get a card. If someone has one of these ailments, they are welcome to apply for the program.
The conditions that qualify patients for medicinal cannabis include:
Cancer, Glaucoma, Cachexia, Persistent Muscle Spasms, HIV or AIDS, Severe Pain, Post-Traumatic Stress Disorder, and Seizures
It's likely that this list will continue to grow with time. Recently, Colorado's list of conditions expanded to include Post-Traumatic Stress Disorder in June 2017, which was a long-fought battle. Thanks to Senate Bill 17, Denver doctors can now recommend marijuana to aid with symptoms of PTSD, which is the first qualifying condition added to the list since MMJ was passed in 2000. Now patients, especially veterans, are able to seek herbal relief from their traumatic ailment.
There are several important factors to keep in mind before applying for Denver's medical marijuana process:
Physicians must meet specific requirements. The doctor you see has to be in good standing, licensed to practice medicine in Colorado, has to be an MD or DO, and needs to be registered to submit certificates online (if they're not online, make sure they provide you with a paper copy of your medical cannabis certification).
Minors have extra regulations. The age to apply for a card is 18; however, qualifying minors can apply for a card with the right amount of preparation. Minors are required to provide two different certifications from two separate doctors. If they're using MMJ specifically for Post-Traumatic Stress Disorder (PTSD), they need to have several additional certifications; more information can be found here.
Patients have an annual fee. There's an annual fee of $15. According to The Denver Post, these fees have been cut dramatically. In 2000, they were $140, then down to $90 gradually, then $35 in 2011, until the decrease to $15 in 2013.
There's a list of required materials. Patients need to have a Colorado driver's license or ID, your caregiver's registration ID(if you have one), and either a credit card or bank account with a routing number to pay the application processing fee ($15).
Application Process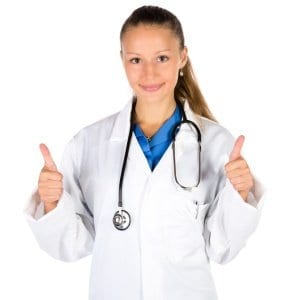 The first step in applying for a medical marijuana card in Denver is going to a doctor to verify that you meet the qualifications. Upon doing so, and receiving a recommendation, you can then apply for a medicinal identification card, which costs $15. The application is through the Colorado Department of Public Health & Environment after registering online, cards can be received as quickly as within 2-3 days. By mail, an application can take 6-8 weeks to process.
Patients have the option to designate caregivers to buy and facilitate the cannabis treatment, however, caregivers need to register for their own card. Caregivers have their own set of qualifications to meet when designated: they must be 18 years or older, be a Colorado resident, are not allowed to be licensed as a medical marijuana business, cannot be the patient's doctor, and can't have their own primary caregiver.
There are several benefits to applying for a medicinal cannabis card in Denver. For example, patients can find effective, natural, and less harmful treatments, this is a leading decision for people facing pain or suffering. There's also effortlessness. With a card, patients can go into cannabis retailer and get the assistance they need often for higher dosages than recreational users, without any kind of aggravation.
Applying for medicinal cannabis is an easy, beneficial way to heal through herbal rejuvenation in the Mile High City. Get your card in Denver today, if you qualify.