Comparing The Marijuana Purchase Process In The Northwest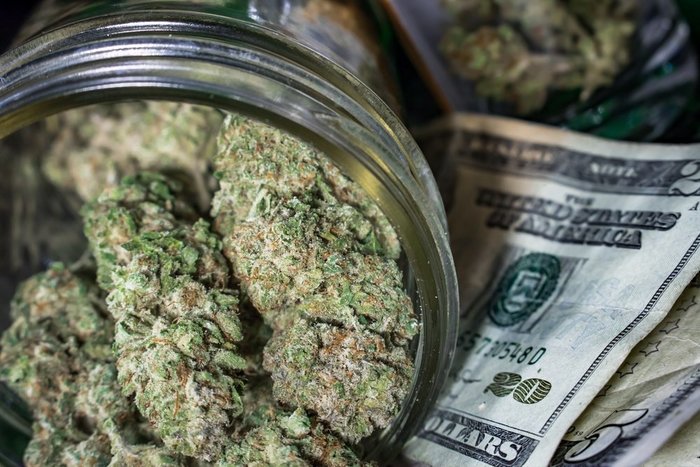 It never ceases to surprise how much different the legal purchase process is between states. From a purchasing perspective, all transactions net the same result: you now have more marijuana than you did previously. However, on a city-by-city, state-by-state, or international basis, buying weed yields to the local law, culture, and social standards which force you to appreciate the variety of subtle differences.
We have already discussed how buying weed in Seattle, for the unfamiliar customer, can lead to an overload of choices. While marijuana is not a bad thing to have a large variety of, it can be a lot of choices to process if you've only ever smoked a joint with your friends. The state required separation of growers and suppliers from retailers forces dispensaries to carry a variety even when it may end up carrying several of the same strain.
I spoke with a man from Italy, a new Seattle transplant from Wisconsin, a musician from Germany, a visitor from Texas, and several locals regarding the marijuana dispensaries in Seattle. For those who are visiting from out of state or abroad, the consensus seemed to revolve around the idea of being able to legally purchase weed. It is exciting to try new products and be able to make the purchase. For enthusiastic locals who have purchased marijuana legally out of state, particularly if they have made it to Oregon or Colorado, were split.
On one hand, being able to interact with fresh marijuana while watching the budtender weigh it or getting a big ol' whiff before making your final purchase adds to the dispensary experience. On the other, the large (possibly ever expanding) selection at Seattle marijuana dispensaries keeps interest in trying new products up.
In Have-a-Heart and Herban Legends, a computer was available wherein you could the browse the product catalog and place your order. The prominence of online ordering from Seattle's marijuana dispensaries may be related to the large variety of products. Shopping before you go to the store not only saves time, but you can sort the details of the experience, including the cannabinoid profile and potency, by navigating the array of products in more relaxed, comfortable way.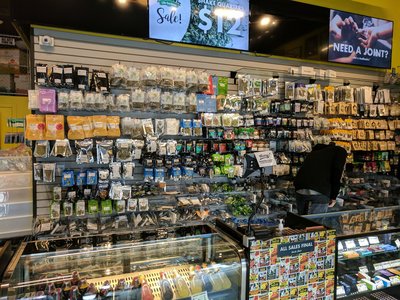 When compared to Denver or Portland, two dispensaries with in-store computer ordering is a lot. In Denver, I've never seen an ordering system in the store and I can say the same for the marijuana dispensaries in Portland I visited. Not to imply Colorado and Oregon do not have online marijuana ordering – they do – but Seattle dispensaries have been leading the way in developing online solutions for connecting people with pot.
Rather than the immediate one-on-one interaction with a budtender, as seen in Colorado, Oregon, and British Columbia, buying weed from Seattle dispensaries may involve a more intensive process of involvement. For instance, Have-a-Heart employees are patrolling the long wall of marijuana products, interacting with customers, answering questions, and taking their individual order. They write your choices on a ticket, hand it to you and then you go wait in line. Give the ticket to the cashier when one is available, they grab what you need and the transaction ends with a smile.
In Portland and Vancouver, the marijuana dispensaries I shopped at were oriented towards singular interactions. You wait, you get to the counter, you compare or ask questions, and you buy weed all with the same store employee. The only other person you may have to speak with is the doorman or receptionist. Not that this is bad. Engagement is how we educate and, by extension, it is how the industry and marijuana, in general, will further normalize into society.
One of the benefits of traveling is you get out of your reference zone. You no longer have your favorite restaurant or your favorite dispensary. As marijuana legalization gains traction across North America, cannavacations and tours around dispensaries in Northwest cities, and beyond, may become a vacation tradition. Not only did it result in me being high, but it also will change your perspective.
Additionally, as the marijuana industry in Seattle and beyond is expected to continue to grow, hands-on experience with the products and culture is an asset for those looking to enter the industry, no matter how you smoke it.