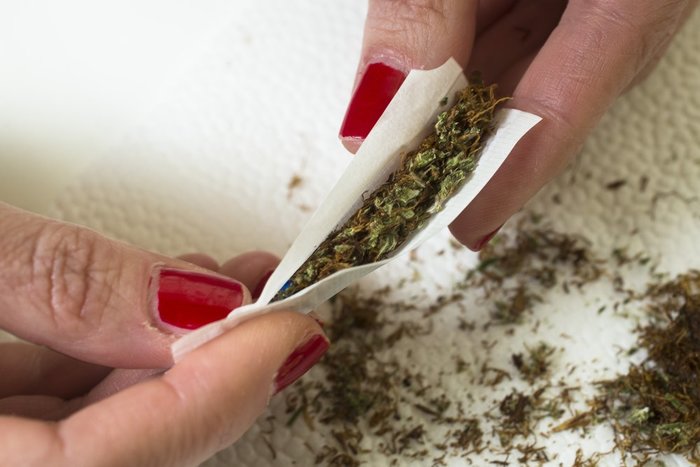 It's hard to imagine Carol Brady or June Cleaver smoking Godfather OG Strain of indica out of a bamboo bong. Back then, only 12 percent of Americans even admitted to smoking marijuana; let alone make it legal. Today, 53 percent of the country agrees that weed should be decriminalized around the nation. There has been a quick transformation in the way we feel about cannabis recently.
As an illustration of exactly how far we've come, the average, everyday, soccer driving, picking up from football practice, the play, the rehearsal, grocery shopping, child raising, weary moms are smoking weed at virtually Snoop Dogg levels. As a matter of fact, one even claims that she got high with the famously cannabis-loving, legendary rapper.
Marijuana Moms
A group of so-called Marijuana Moms hosts small intimate social events with friends or lavish dinner parties where cannabis is infused in everything from snacks to the oils used to cook the chicken. Many say that it helps them to be much better parents to their children. Their website www.thestonermom.com is rich with videos, information through podcasts and newsletters targeting women by keeping them abreast of news and events about cannabis.
Moms are now consuming cannabis products at ever-increasing numbers. The wide array of options from cookies, chips, soda, and a long list of others items, allows her to be discreet even in front of the children. If there is no smoking or vaping the kids are oblivious.
An interesting trend is developing as it has been found that women are twice as likely to choose tincture products, than guys by 42 percent. Women typically use lower doses of edibles and CBD goods. Moms are incorporating weed as a routine part of their health and wellness practices. In the long term, using cannabis could have a number of benefits over traditional forms of seeking wellness. Women are 50 percent more likely to give up the bottle and use pot.
Some ladies say that marijuana helps with PMDD and cramps. It relieves them from stress and anxiety which allows for better interaction with children as opposed to being perfect for everyone, only to wind up in an emotionally unhealthy place.
A Pew Research Center study, in 2015 found that a greater percentage of Americans would like to alter our national drug policies. Support is beginning to eclipse opposition as to whether herb should be legal.
So at some point network and cable television will produce something like "The Buzzed Wives of Beverly Hills." Who'll likely be a lot more fun and entertaining to watch. But whimsy aside, one of the moms, Cheryl Shuman, a 53-year-old mom of two, started with cannabis when she found out that she had cancer. Today she advocates for the substance and openly asserts that it makes the members of her group better wives and mothers. She insists that the old association of marijuana being a drug of the irresponsible and lazy no longer applies.
The Stigma of Marijuana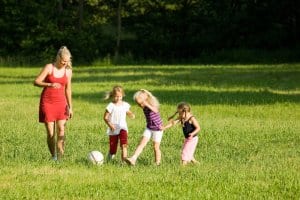 Many women are finding that they can be good and productive parents and contributing members of society. Shuman, an upper-middle-class mom who lives in Central California said in a Today Show interview that she hopes that her groups can begin to change the image of marijuana to better reflect who cannabis users really are.
Some of the moms point to the hypocrisy of other moms who don't use pot. They say that being judged by those who constantly knock back a bottle of Merlot like water is ridiculous. It's an individual decision; would you like to be a little buzzed or sloppy drunk? More moms are being converted every day. A group by the name of Moms for Marijuana International has reached more than 550,000 likes of Facebook.
The NORML Women's Alliance is a not profit organization that lobbies for an end to marijuana prohibition. The organization points to the fact that while no one is perfect, cannabis users are typically more responsible and pleasant than alcoholic moms; suggesting that you've never of two people getting high on marijuana and breaking into a raucous free-for-all.
But for those moms who still live in states where weed is still illegal; which is the vast majority of them, getting caught smoking pot can carry some severe consequences. They can potentially face arrest, incarceration or have their children placed in foster care.
Serra Frank, Director of Moms for Marijuana, says that she could conceivably have a cup of coffee in one hand, a glass of wine in the other, a cigarette dangling from her lips, be under the influence of prescribed narcotics while holding her child in her lap, and no one would be alarmed.
However, doctors warn that it is important to understand that marijuana smoke has an impact on a developing fetus. So it becomes critical to know whether she is pregnant or not as marijuana negatively affects the central nervous system. In addition, it has been shown that parents who smoke marijuana typically have children who smoke; even at earlier ages. And children who smoke prior to age 16 run the risk of having higher levels of psychiatric and behavioral issues.
The destigmatization of cannabis is gaining wider acceptance. Folks are talking about weed in ways we have never heard before. As new data becomes available and we find out who the real cannabis users are, some might be shocked. The modern pot smoker is very likely to be female and quite likely a mom.
One Marijuana company in the weed delivery business conducted a survey that took a look at who their consumers were. Among the finding were that the customer was well educated, they had good jobs, and were solidly middle class. More than 50 percent of them reported earning as much as $75K annually. The vast majority were millennials. More women than men report using cannabis on a daily basis. As a matter of fact, approximately 63 percent are parents.
There are different attitudes about the drug though. For instance, according to a Pew Research Center study only 39 percent of Republicans support legalization. African Americans and non-white Hispanics vote in overwhelming numbers for legalization. Also, nearly 70 percent of millennials support overturning prohibition. For older American from the so-called Silent Generation (ages 70-87), it's not so popular at 29 percent. And for baby boomers (from the 60's and 70's) hover around 50 percent.
Most adults agree that alcohol is far more harmful than marijuana. Also, 62 percent say that it would bother them to see people firing up in public, while 57 percent said they would not be bothered by a marijuana dispensary opening in their neighborhood. Most of those surveyed admit to having tried pot.
Many moms say that they turn to marijuana as a replacement for opioids and other prescriptions for chronic pain. If you think about it, it shouldn't be too surprising that moms are using cannabis on a daily basis. Just consider the number of times you may have seen mom reaching for the Extra Strength Tylenol or a glass of wine to ease pain.
Yet the greatest concern among moms is that their children do not come into contact with the substance accidentally. Strict precautions should be devised and followed to ensure that cannabis products be kept away from children.
Article by: Alfonzo Porter