You may have heard the murmurs over the past month about a shift in the Northwest state's marijuana policy. This past May, Governor Jay Inslee signed off on Senate BIll 5131. The Cannabist signaled that the "ominous" piece of legislation would alter the voter-approved regulations that legalized recreational marijuana transactions in 2012. The bill introduced few consumer-friendly measures, including the legalization of sharing a bowl – something forbidden by the original piece of legislation – and delivering limited amounts of weed to adults. Those with medical marijuana licenses can also purchase seeds and clones directly from producer. The state's cannabis and liquor board are now required to research and report on the legalized marijuana plant possession by recreational users. However, dispensary advertising was severely limited to help minimize the potential appeal to youth. Ads in transit locations, like bus stops and train stations, were forbidden; additionally, billboards must only display the name of the business, address, and the nature of the business. The law will become effective July 23, 2017.
For more information about the update, check out the article in its entirety.
But what about travelers looking to unwind in Washington? Or more casual and infrequent cannabis users? Below, we'll break down the regulations that made recreational marijuana possible in the forever green state.
Who can purchase recreational marijuana?
Like other states with legalized marijuana laws, adults 21 years or older can legally purchase and possess recreational marijuana in Washington. Those legally cleared to purchase recreational marijuana may only do so at state-licensed businesses. Make to bring a current photo ID and be accompanied only by others who are 21+.
To address the advancements in cannabis products and potency, the state made a helpful guide for adult consumers.
How much can I buy?
Adults that meet the age requirement (21+) can buy up to an ounce of flower (28 grams), 16 ounces of solid edibles and 72 ounces of liquid edibles, and 7 grams of concentrate. Heads up: recreational dispensaries in Washington only accept cash.
Where can I smoke?
In Washington, it is illegal "to consume marijuana in view of the public." Consumers can smoke in the open of any residence with the property owner's permission. The law still forbids smoking in any "public place or place of employment." However, establishments can choose to allow guests to smoke in a private room if they are vaping or the room is smoke-friendly.
Current Understandings of Cannabis and Driving
In addition to the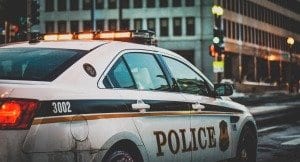 recent revisions to Washington's marijuana laws, a recent study from the Highway Loss Data Institute reported that claims in Colorado, Washington, and Oregon (all states with legalized recreational marijuana laws) increased by 2.7% compared to the states' pre-marijuana rates and states without recreational marijuana laws.
From January 2012 to October 2016, accident claims in Washington rose by 6.2%. Senior Vice President of the Highway Loss Data Institute Matt Moore, speaking to US News, said that there is "strong evidence of an increased crash risk in states that have approved recreational marijuana sales." Though the higher number of claims is not directly linked to marijuana consumption, there is a strong suggested correlation. Insurance companies also considered distracted driving, increased miles driven, and road construction as factors.
Additional information about the news about marijuana laws in Washington, check out our news section.
Article By: Camila Navarrette