Voters in Nevada passed their recreational marijuana law in November 2016. In the nine (9) months that have since passed, Nevada has already begun recreational marijuana sales. They had so many sales in the Las Vegas area the first few days, that the state was pushed into a supply emergency. In less than an eight (8) month turnaround, Nevada's state government was able to craft a workable frame to hold the recreational marijuana industry in place and operational, generating tax revenue needed to oversee the program and other budgetary items, while the rest of regulatory details fall into place.
On July 1st, 2017, Nevada joined Colorado, Oregon, Washington, and Alaska in welcoming recreational marijuana sales. California, Massachusetts, Maine, and Washington DC have also legalized recreational marijuana, though sales have not yet started.
During the 2017 legislative session, ending in early June, lawmakers in Nevada discussed both medical and recreational marijuana law, introducing a number of changes aimed at reconciling the two marijuana markets and adjusting their respective tax structures. Ultimately, seven (7) marijuana laws were voted on and passed by the state Assembly and signed by Governor Brian Sandoval before the 2017 session came to a close. Many of the regulatory measures are aids to the industry as it scales across the state, yet some put a burden on the medical marijuana community.
In their essence, each measure falls into one of four broad categories:
How taxes are collected and how they are distributed
Promoting public safety through safe use and sale
Adjusting and removing penalties for marijuana-related offenses
Supporting economic growth
As Nevada pushed for a July 1st start date for recreational sales, they became the second state to begin recreational sales in less than a year from when the law was voted in, following Oregon. This placed them five (5) months ahead of the planned date stated on the marijuana law passed by voters of January 1st, 2018.
By acting to implement the program as expeditiously as they could, the program as it exists currently – for both medical and recreational users – covers the bases, but is not perfect. While the future of the marijuana industry in Nevada, as well as its regulations, are evolving rapidly, it is easy to wonder what other changes, good or bad, will be made in the months to come.
The measures relating to marijuana laws and regulations signed by Gov. Sandoval during the 2017 legislative session was seven (7) in total. It would seem to become clear that the state government believes more in the buying power of recreational flower than the adequate separation between medical and recreational marijuana, presenting limitations for the medical community not previously around.
Assembly Bill 422
Assembly Bill 422 is the first in this series of new marijuana laws in Nevada, with aspects which force certain aspects of the medical marijuana industry to fall in line with the recreational market. These include:
The regulatory agency overseeing the medical program changes from the Division of Public and Behavioral Health of the Department of Health and Human Services to the Department of Taxation, where the recreational program is overseen.
Medical marijuana will have a 15% tax imposed on wholesale purchases (grower to the dispensary) whereas it only held a 2% tax previously.
A qualified medical practitioner may now write recommendations lasting for as long as two years whereas it had been one year previously.
The fee to get a patient access is reduced from a $75 maximum per year to a $50 maximum per year.
Assembly Bill 487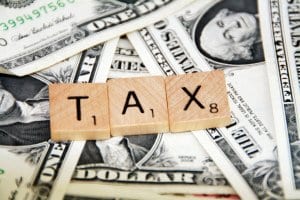 Assembly Bill 487 as one of Nevada's marijuana laws, authorizes the state to collect a 10% excise tax on recreational marijuana sales. Of which the first $5 million for the next two (2) years will go to local governments to help oversee the program and enforce regulations. The rest will go to the state Rainy Day "Reserve" Fund. AB 487 also requires the Department of Taxation to take over as the regulatory agency in charge of the medical marijuana program.
Senate Bill 344
Aimed at protecting children, SB 344 requires all edibles be labeled with how much THC is contained and limits the amount per piece as well as per package. Edibles cannot resemble lollipops, gummy bears, or other candies children may find appealing. Additionally, SB 344 limits advertising of marijuana, including how close it can be to where children would logically be (schools, parks, etc.).
Assembly Bill 135
AB 135 is important as it changes the benchmark for cannabis intoxication while driving. Before the change, the law was marijuana merely being present in a person's urine was reason enough to say cannabis intoxicated them. AB 135 updates this to instead use nanograms per milliliter of blood as a determinate factor of a person's intoxication. The limit: five (5) nanograms per milliliter of THC-metabolite or two (2) nanograms per milliliter of THC.
Senate Bill 396
SB 396 kick starts Nevada's hemp industry by revising the laws to allow private entities cultivate industrial hemp, as long as they register with the state. Previously, only colleges and the Nevada Department of Agriculture could engage in the cultivation of industrial hemp. Hemp does not contain high amounts of THC and instead often contains higher amounts of another cannabinoid, CBD. Due to its vast uses, hemp is a great economic resource, with interest in CBD on the rise around the US.
Senate Bill 375
SB 375 examines tribal marijuana law against Nevada marijuana law and seeks to create an avenue for them to work in symbiosis. The law allows the Gov. of Nevada or their designee to enter into agreements with tribal governments to help facilitate cooperation in implementing medical marijuana laws in a way the state and tribal government view as uniform. Additionally, it is suggested this would add protection to the tribal medical marijuana program in the event of a federal crackdown.
Senate Bill 277
SB 277 is not focused on medical marijuana. Instead, the bill focuses on how information is gathered and shared within the Nevada criminal justice system. SB 277, however, should concern medical marijuana patients for one reason: if you are out on parole, parole officers can now check patient registrations. Though the Division of Public and Behavioral Health is required to keep several key pieces of information regarding patients confidential, SB 277 creates an exemption, allowing the Division of Parole and Probation to request confidential patient records.
Tax Revenues and Recreational Favoritism
While it certainly makes sense to craft a marijuana law placing the regulatory function of both recreational and medical marijuana markets with the Department of Taxation, imposing the same wholesale tax rate on medical and recreational marijuana seems like a clear move by the state to grab as much tax revenue as possible. Indeed, Gov. Sandoval outlined the potential value tax revenues from marijuana could have in his State of the State address in January of this year, budgeting as much as $100 million in tax revenues to be collected over the next two years from marijuana.
This puts increased pressure on the state to streamline things, potentially disrupting some of the incentives that a dispensary would want to choose to carry medical products. If a dispensary knows they are getting taxed at 15% wholesale for recreational and medical flower, but they will sell four times as much two times as quickly with recreational, it makes sense to focus on the recreational business. The fact medical patients are not taxed the additional 10% excise tax recreational sales incur potentially further isolates medical marijuana providers and patients under the heft of the new recreational market and a government clamoring for tax revenues.