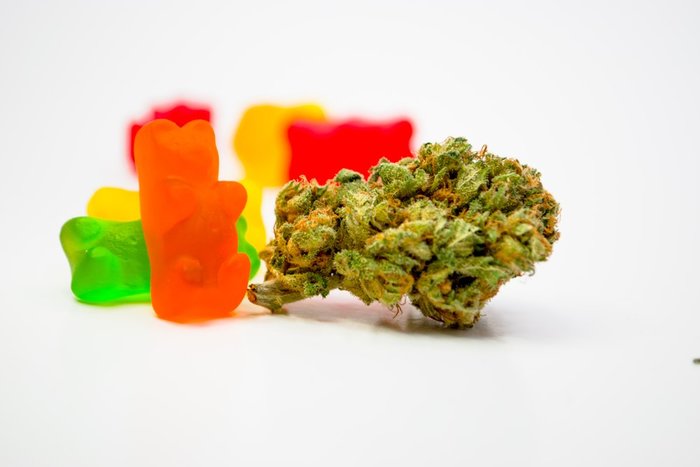 LAS VEGAS  —  A Senator from Utah is practicing what he preaches and is now encouraging fellow lawmakers to try marijuana before it comes before the Legislature for a vote this November, according to KUTV.
Sen. Jim Dabakis (D-Salt Lake) recorded himself trying marijuana for the first time live and posted the video on Facebook. Dabakis said that he was at work one day when he had an epiphany.
"It dawned on me Wednesday on the floor of the Senate that the Legislature is going to have the final say on this medical marijuana. I thought, 'Maybe nobody on this floor has ever tried marijuana,'" said the senator.
Utah voters are poised to vote on a medical marijuana measure known as Proposition 2 this November that would legalize the drug for consumers with a doctor's recommendation and an ID card from the Utah Department of Health. He said that before he decided on the medical marijuana measure, he should be informed and try some marijuana himself.
Dabakis went into a Nevada dispensary where weed is legal and bought some marijuana gummy bears for his experiment. Once outside, he declared "Here it goes, I am going to try it," before chomping down on the ganja goodie.
Dabakis said that the marijuana gummy bear was bitter and he would not recommend it as candy per se but noted that he felt calm and a little high after consuming the marijuana gummy bear.
"This is Nothing to Get Worked Up About" 
The senator from Utah believes that all legislators should also try marijuana before making any decisions regarding marijuana. "You know what, Utah? This is nothing to get worked up about," he said.
The senator went on to say that if other lawmakers were to just try marijuana, they would also realize that marijuana is no big deal and that people who are suffering would have the relief that they need. Dabakis also said that if the measure did not pass, the Legislature would put an end to medical marijuana in Utah before it gets started.
"I think if the legislature would actually try it they would find it and realize this is no big deal, and at least let those who are suffering have the help that they need," he said.
Dabakis also said that he believes if the voters don't pass the measure, his fellow legislators will put an end to the prospect of medical marijuana in the state altogether, using the voters' will as good reason.
"If the people vote 'no' now, they are going to go 'Well, the people voted 'no' so we're not going to pass this.'" The lawmaker worries that the Legislature will make the laws too strict or ban the medicinal plant entirely.
Fortunately, a poll conducted by The Salt Lake Tribune and the University of Utah's Hinckley Institute of Politics found that 76 percent of Utah voters support legalizing medical marijuana in the state.
The senator told KSL Newsradio that he also wanted to show his colleagues that opponents of the medical marijuana measure exaggerate when speaking against marijuana legalization due to being misinformed.
"The way the opponents are talking about it, it's some kind of reefer madness. 'You take this, your head's going to explode! It's going to be terrible!' You know what? It wasn't at all," said Dabakis.
The senator also noted that the package he purchased was safe and came in child-resistant packaging that he had trouble opening. Dabakis also says on the video that legalizing medical marijuana in the state would not only help people suffering find relief but would also be lucrative for Utah, noting that Nevada earned $70 million in taxes from marijuana sales last year.