3 High-Achieving Las Vegas Dispensaries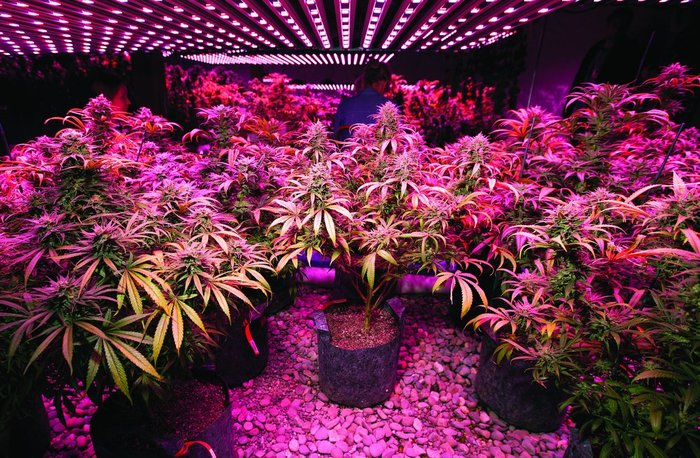 Las Vegas has been a popular destination since the 1950s. Back then it was the allure of gambling and other illicit activities that drew in visitors by the droves, but now a nascent industry has begun to bud; Pot Tourism.  Forty-seven dispensaries have been licensed in Clark County to supply these would be pot tourists on their stony stay since recreational sales began last July.
But after a full year of sales, the Las Vegas marijuana dispensaries doing the best jobs are being recognized. Though no list of three could ever be considered comprehensive, these three Las Vegas marijuana dispensaries repeatedly pop up in everyone's 'Top 10' lists. Out of the nearly fifty dispensaries, these three have shown a commitment to providing attractive atmospheres, quality product, and superior customer service. So, I present to you three high achieving marijuana dispensaries in Las Vegas:
Essence
The first big thing going for Essence is that it is not just one dispensary; There are three Essence marijuana dispensaries in the Las Vegas area, and these dispensaries operate independently and compete against each other for the top spot.
With locations servicing Henderson, West Las Vegas, and the Strip, Essence has a presence in the Las Vegas marijuana dispensary community.  Their location on Las Vegas Boulevard is the only dispensary to have a storefront on the infamous tourist thoroughfare.
For visitors who have never been to a dispensary or purchased cannabis before, any Essence location is a good place to start. All three Essence cannabis dispensaries offer visitors one of the widest selections of premium products available anywhere in the city, including:
Over 50 strains of flower and pre-rolls

Edibles (cookies, chocolates, gummies, infused-drinks, etc.)

Concentrates

Topicals
Essence dispensaries also offer a wide array of discounts for recreational and medical customers; Locals, Senior Citizens (65+), Veterans, Cannabis Industry workers, and those with disabilities can all expect to get a 10-30 percent discount with proper documentation.
Delivery services are available for the Henderson and West Las Vegas locations. More information can be found on either dispensary's website.
The Apothecary Shoppe
This Las Vegas marijuana dispensary was founded in 2014 by doctors, three oncologists, an anesthesiologist and an internist who wanted to provide an alternative to those in need. This concept would become The Apothecary Shoppe.
This cannabis dispensary has a caduceus-cane wielding mascot from the Victorian age; a dapper gentleman with a top-hat named Mortimer Hawkins. The Apothecary Shoppe also separates itself from the competition by having a licensed physician on site.
This dispensary was also the first in Nevada to offer private parlors, which include a suite of eating and drinking amenities as well as discreet access to The Apothecary Shoppe's meticulously-curated selection of soothing remedies. Not the least of which are gourmet cannabis-infused edibles, perfected by well-known pastry chef, Marisela Espinoza.
After munching on free popcorn in the lobby, guests have access to unique products to aid in ingesting their cannabis-based medication as well as Sheldon Black hand-blown American smoke-ware and The Apothecary Shoppe's own line of apparel.
They also have holiday deals, other discounts, free food truck days, and customer appreciation events. Follow their social media pages for more information on these as they come or check out their website.
NuWu Cannabis Market Place
Just North of the Las Vegas Strip, located on Native American tribal lands and just 2 blocks from The Fremont Street Experience near Downtown Las Vegas; NuWu Cannabis Marketplace is the largest marijuana dispensary in Las Vegas.
NuWu offers patrons hundreds of marijuana products and paraphernalia. You can expect a exceptional selection of flower, concentrates, edibles, infused beverages, vape pens, topicals, CBD,  hemp-enhanced dog biscuits, and premium glass smoke-ware. 
NuWu also understands that some of us work the night shift and some of us are just night owls. That's why they are open 24 hours every day. Whatever your reason for being awake after midnight, it's nice to know there's a dispensary that's got your back.
NuWu is the only marijuana dispensary in Las Vegas with a 24-hour drive-thru. While the retail store is open every day from 9 am until 2 am. So, if the craving for cannabis flower, concentrates, or edibles strikes late in the night, you know where to go.
There are new discounts and specials running all the time at NuWu Cannabis Marketplace. Every day you can peruse the list of THC and CBD edibles, concentrates, and topicals that are on sale. Not to mention their 10 percent discount on all concentrates every "Shatterday." 
Just browse the huge live menu, place your order, and pick up your order in-store or at the drive-thru. Easy as Cherry Pie OG.
Viva Las Vegas
So, now you know about three of the hottest marijuana dispensaries in Las Vegas right now.  If you are planning a trip to Vegas be sure to check out one of these dope establishments. Best of luck in the Casinos and Happy Highs from the dispensaries.