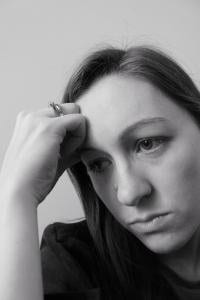 In the past few years ,we've seen a lot of promising research regarding cannabis as effective treatments against many common ailments. Cannabis has already been proven effective against PTSD, Chronic Pain, Glaucoma, and many other ailments or symptoms. With a new study released by University of Buffalo's Research Institute on Addictions found that cannabinoids (the active chemicals in marijuana) can treat depression resulting from chronic stress, we might just be adding Depression to that list.
In studies on rats, researchers discovered that chronic stress reduced natural production of endocannabinoids. Endocannabinoids naturally occur in all of us, and affect emotion, cognition, behavior, appetite, and overall feelings of well being. These compounds are produced by the body and are similar to the chemicals in cannabis. Reduction in these cannabinoids could be the major reason that chronic stress is a major risk factor in depression.
The research team administered marijuana cannabinoids to the rats, and found it to be effective at restoring cannabinoid levels in their brains – potentially alleviating symptoms of depression.
It's important to note that while these results are promising, cannabis and depression have a complex relationship. Other research has suggested that chronic heavy marijuana users are at higher risk for depression, though the causal link has not been found.
More work is clearly needed, but our hope is that researchers can find out which parts of the cannabis plant best help with depression symptoms, and find an effective treatment that would provide a more natural alternative to many pharmaceutical anti-depressants.
The full study can be found here: http://www.jneurosci.org/content/34/44/14560.short