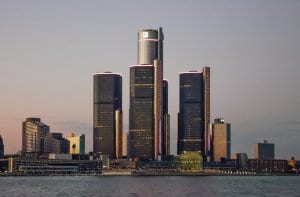 Michigan is one of the few Midwestern states whose voters have approved of legalizing medical marijuana, and now those voters and other marijuana advocates are pushing for recreational marijuana next. However, Michigan lawmakers have been altering the state's retail dispensary licensing rules, which has caused great concern amongst dispensary owners, cultivators, and medical patients. Due to Michigan's proposed changes, people were outraged with Michigan's Medical Marijuana Licensing Board, and Donald Bailey especially, because the proposal was his idea. The ramifications this proposal would have on Michigan marijuana business owners and medical patients would be significant; read on to find out why.
Background of Michigan's Dispensary Licensing Laws
In 2016, Michigan passed a law that required a new licensing system to be implemented, according to a Michigan Live article. Since last year, Michigan lawmakers have been working on the details of the state's new licensing system, which must be in place by December 15th of this year. A lot of meetings have taken place between 2016 and now, and one of them focused on a proposal made by Donald Bailey, a member of Michigan's Medical Marijuana Licensing Board.
Donald Bailey proposed that Michigan marijuana dispensaries must cease operation of their business by September 15th if they wanted to be eligible for licensure under the state's new dispensary licensing system come December 15th, Michigan Live reports. However, shortly after the proposal was made, the board postponed it and eventually disputed it because Bailey didn't have enough votes to pass the proposal, nor were medical patients on board with this idea.
Overall, Michigan's medical marijuana patients and caregivers were shocked and worried by this proposed move. If all dispensaries closed, these patients wouldn't be able to get their medicine anywhere besides the black market. As a result, the proposal was tabled, but Michigan was going back and forth regarding the details of the state's dispensary licensing law.
Status of Michigan Marijuana Dispensary Licensing Law
Currently, Michigan medical marijuana dispensaries are operating within a legal gray area due to gaps in Michigan's initial medical marijuana law that was put into place in 2009. Last year, legislature was put into place by the Medical Marijuana Licensing Board, which was intended to license Michigan marijuana facilities such as dispensaries and grow operations. Since Donald Bailey's initial dispensary-closing proposal didn't go through, this past November, Andrew Brisbo, the director of BMMR (Bureau of Medical Marijuana Regulation) expressed that dispensaries have until December 15th to shut down their shops or face a potential impediment to licensure, according to a Michigan Live article.
However, this changed yet again. In a late November press release, Michigan's Bureau of Medical Marijuana Regulation announced that they intend on allowing retail dispensaries that are operating with local approval to continue operating without compromising their eligibility for licensure. This change in plans had a lot to do with the feedback and complaints of medical patients and caregivers who would be severely affected if dispensaries were closed for a chunk of time.
Furthermore, once Michigan implements their new rules this December, dispensaries that are operating under local ordinances, including those within Lansing and Detroit, will be able to stay open while they apply for licenses to operate under Michigan's new statewide regulations. This is a huge win for Michigan marijuana patients, caregivers, dispensary owners, cultivators, cannabis advocates, and others who are involved in the Michigan marijuana sector.
Future of the Michigan Marijuana Market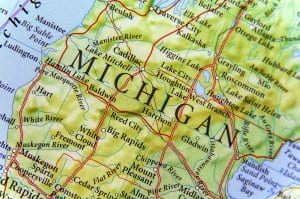 In the coming months, Michigan will begin offering applications to individuals and business owners who are interested in starting a medical marijuana business. By December 15th of this year, license applications for five categories of medical marijuana will become available, according to an article by Detroit Free Press. The five categories include growers, processors, testers, transporters, and dispensaries. Also, by the first quarter of 2018, the Michigan Medical Licensing Board expects to begin awarding/accepting licenses.
Some critics may say that Michigan's marijuana market won't survive, but this is far from the truth. Although Michigan ran into a significant hiccup from 2016 until now, the state figured out a plan that would work on all ends in which medical marijuana patients wouldn't have to suffer without medicine due to the state's new dispensary licensing system.
Overall, Michigan expects to be a $700 million industry per year, which is quite ambitious. However, the marijuana market in Michigan is substantial, and people living in other Midwestern states who need medical marijuana are moving to Michigan to take advantage of their medical program.
With time, Michigan will most likely introduce a recreational marijuana program, but first, they need to implement, run, and work out any kinks with their new dispensary licensing system. Regardless of the changes that have taken place recently and ones that will continue to crop up, Michigan marijuana advocates, patients, and caregivers are optimistic that the Midwestern state will approve of recreational marijuana within the next couple of years, so stay tuned to see when that will be!
To learn more about Michigan marijuana and how to get it, read the informative article below:
Michigan Marijuana: How to Get It
To find out where Michigan stands regarding recreational marijuana, check out the interesting article here:
Recreational Marijuana in Michigan
Article by: Nicole Skrobin