Are you looking for a good investment? Marijuana is the fasting growing industry in the market, worth more than both corn and wheat. Marijuana is the largest cash crop in the country and is expected to have a growth rate of between 300 and 700 percent by next year, while the current rate is more than 75 percent.
Marijuana sales last year totaled almost $7 billion. Considering that illegal marijuana sales are worth almost $150 billion per year globally, with much of it becoming legalized, now is the time to invest if you are looking to invest in marijuana stocks. For a comparison, coffee is worth $80 billion yearly on the global stage. The last time an industry had similar compound annual growth was with television cable and the internet. Marijuana is big business.
Marijuana Pharmaceutical Stocks to Invest In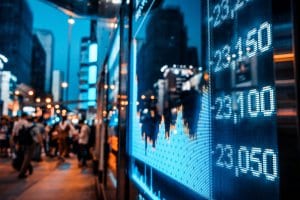 The growing marijuana industry is on a crescendo, and while it is legal in 29 states and Washington D.C., it's not legal federally. It is still classified as a Schedule 1 drug (a class higher than cocaine) under the Controlled Substances Act.
Drugs classified as Schedule 1 are declared to have high abuse potential and no medical uses. However, the tide is changing with public support for legal marijuana as medical experts make strides with research and treatments that are highlighting the health benefits of marijuana.
However, because of the federal technicality, the best way to invest legally in marijuana is through pharmaceutical companies researching and conducting clinical trials on marijuana products. There are several worthy companies to consider if you want to invest in marijuana.
Many are developing treatments by removing the THC to produce medicine without any psychoactive effects. They extract the cannabinoids (CBD's) from the plant while removing the THC to create treatments for things like Multiple Sclerosis, Epilepsy, and Cancer.
AbbVie is a pharmaceutical company that already has a cannabis drug on the market, Marinol. The drug was approved by the FDA to treat cancer patients having chemotherapy. The drug relieves nausea and vomiting symptoms. It has also been reported to help AIDS patients who have lost their appetite eat. The company has had a steady increase of income for several years and is a sound investment.
This company's stock hasn't returned high revenues but it has serious potential. Corbus Pharmaceuticals is currently conducting clinical trials with marijuana, and there are high expectations after the trials produce a drug. They are working on a drug called Resunab, which is to treat sclerosis and cystic fibrosis. They are also conducting trials on a synthetic endocannabinoid drug called Anabasum to treat chronic inflammation, systemic sclerosis, cystic fibrosis, dermatomyositis and systemic lupus erythematosus.
GW developed the first prescription cannabis medicine for Multiple Sclerosis called Sativex. Now, they are working on developing a drug called Epidiolex to treat Epilepsy. The drug is made from marijuana by extracting the cannabidiols to make cannabinol, which has zero to trace amounts of THC. They are currently conducting a trial that is authorized by the FDA led by a group of physicians. The drug is also being administered to patients in the Expanded Access Program.
Companies started getting involved in developing cannabidiol after Dateline NBC ran a story about a Colorado mother who tried cannabidiol on her daughter, Charlotte, who had the severe Dravet syndrome.
Her mother decided to try the drug after the hospital sent her home with the suggestion that she sign a do not resuscitate order for her daughter, who had 300 seizures on a weekly basis. She took her daughter to people in Colorado who make the cannabidiol named The Stanley Brothers, whose cannabidiol helped end the seizures (which Dateline viewers witnessed).
They named the oil Charlotte's Web after the little girl, and Charlotte is only having two or three seizures monthly instead of a thousand. Once the Dateline piece aired, companies worldwide started their own research, and GW Pharmaceuticals is one that is solid and is making great strides.
Epidiolex is being developed to treat conditions such as Dravet syndrome, Lennox-Gastaut syndrome, Tuberous Sclerosis Complex and Infantile Spasms, and expectations are high for stocks in GW Pharmaceuticals once the clinical trials have ended and a drug is developed. This marijuana stock would be an excellent investment.
Insys Therapeutics makes several non-cannabis drugs; however, they are currently developing a synthetic cannabis drug to treat epilepsy, and they are focused on cannabinoid research. A new technology is being developed to make a cannabinoid spray that stops seizures associated with epilepsy.
Their revenue hasn't had stellar profits, but investing now could be a good idea because the new drug is expected to raise the stock value. The drug trials want to develop treatments for Dravet syndrome and Lennox-Gastaut syndrome.
There are also two Canadian companies that are worth a look because medical marijuana is legal in Canada. Canopy Growth Corp. is a Canadian medical marijuana supplier that would be a good investment for anyone looking to invest in marijuana. The company's stock quadrupled in one year. Their competitor Aurora Cannabis, also saw its stock quadruple last year.
No Penny Stocks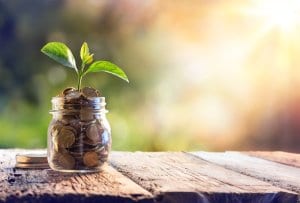 Are marijuana penny stocks a good investment? Nope. I would stay away from penny stocks because they are infamous for being remarkably bad investments.
They are plagued with scams (have you see the movie Wall Street?) where most people lose their total investment. There are some legitimate companies have low price shares such as AMD, an electronic chip company, and Roche Holding, a Swiss healthcare company that allows American investors.
You will be better off leaving the majority of penny shares alone.
If you have ever wanted to find an investment with large growth margins, marijuana pharmaceutical stocks are the way to go. With the marijuana industry experiencing compound annual growth faster than cable television did twenty years ago, and faster than the internet, it's clear that now is the time to invest.
Even though the federal government has yet to decriminalize the drug classification the way states have, the sentiment is rapidly changing. Most Americans support legalizing marijuana, and countries all over the world are legalizing it, too.
Until federal law changes, it is wise to invest your money in an innovative company that is having positive results in developing cannabidiol treatments for things such as Multiple Sclerosis, Dravet syndrome, and Cancer. It is a great way to invest in marijuana with companies who do great things while earning you a lot of money.
The legal marijuana industry had almost $7 billion in revenue last year, and California alone is expected to bring in more than $7 billion by 2020, with the industry as a whole bringing in $21 billion, as reported by CNN Money. With almost $150 billion dollars up for grabs with illegal marijuana becoming legalized, investing in marijuana stocks now could earn you enormous returns.
Once marijuana is not classified as a Schedule 1 drug and it is available for more extensive research, more companies will be developing treatments that will be available for consumers, as well as hospitals and other health professionals, and that means more money. Investing money in the marijuana industry now will probably make you a lot of money because marijuana has become big business, and it is only going to get bigger.
Article by Niko Mann