Medical marijuana has been legalized in Hawaii, but many people are surprised to learn that the island that brought us the fabulous sativa Maui Waui has not yet legalized recreational weed. Even more surprising is the state's strict marijuana laws. Even though medical marijuana was legalized almost 18 years ago, the first legal marijuana sale didn't come until August of 2017.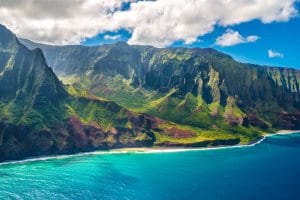 Prior to the first legal sale of Hawaiian marijuana, patients or caregivers registered for medical marijuana in the state had to grow their own cannabis for their medical needs. The Hawaii Department of Health has been overseeing the Medical Cannabis Registry Program since 2015 and the Medical Cannabis Dispensary Program since 2016. The dispensary program's goal is to have cannabis available for medical marijuana patients that is safe and accessible. Hawaii marijuana dispensaries were slated to open in 2016, but there was a year-long delay due to a wait for the state to certify a suitable independent testing facility. The first testing facility was Steep Hill on Oahu.
Qualifying conditions for medical marijuana in Hawaii include cancer, glaucoma, lupus, epilepsy, multiple sclerosis, rheumatoid arthritis, HIV/AIDS, PTSD, cachexia, severe pain, severe nausea, severe and chronic muscle spasms, and Crohn's disease. The Hawaii Department of Health said last week that ALS (also known as Lou Gehrig's disease) has also been added to the list of qualifying conditions.
Hawaii Wants Your Guns if You Smoke Cannabis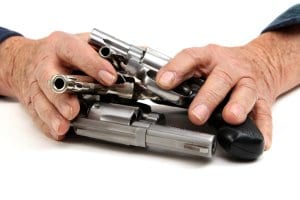 Hawaii has strict marijuana laws, and if you smoke cannabis, guns are a no-no! The Honolulu Police Department has sent notification letters to people who are holding medical marijuana licenses advising them that they have 30 days to turn in any firearms. The letters state that medical marijuana use disqualifies patients from bearing arms and that they must voluntarily relinquish their guns within 30 days upon receipt of the letter.
The penalties for noncompliance are also severe. Medical marijuana patients can cultivate up to 7 cannabis plants for personal use, but those caught illegally cultivating weed can be charged with a felony and sentenced from 5 to 20 years in jail and up to a $50,000 fine. Possession of one ounce to a pound of marijuana could get you a year in jail and a $2,000 fine, which is a misdemeanor, but more than a pound will get you 5 years in jail and a felony on your record.
Some Say Recreational Weed in Hawaii Is Just a Matter of Time
Puffin' on the pakalolo may be legal for recreational purposes in Hawaii one day soon. Candidate for the 2018 race for lieutenant governor and Hawaii State Sen. Will Espero thinks that Hawaii will legalize marijuana for adult use within 4 or 5 years, citing the fact that marijuana is becoming standard in the healthcare industry. He added that decriminalization along with regulation could gather more support from voters. In a recent survey, only 36 percent of respondents over 50 years of age were for legalization. However, half of voters younger than 50 support legalization, indicating that if young folks get out and vote when a referendum does make it on a ballot, legal recreational marijuana could soon be a thing in Hawaii.