In life, it's often difficult to differentiate between things that are good for you and those that are bad for you. However, rest assured that marijuana fits snugly into the category of things that are good for you, alongside healthy and nourishing foods, exercise, and spending quality time outdoors. Marijuana contains a surplus of medical benefits and properties, which will be touched on more below, and this powerful plant serves as an effective treatment for a variety of diseases, conditions, and illnesses.
Additional studies are always being conducted, and research demonstrates the positive influence that marijuana can have on an individual's life. Whether you've tried marijuana or not, there are aspects of the plant that can be utilized without feeling stoned, cognitively impaired, or couch-locked. Read on to find out how marijuana and micro-dosing can help you, and where you can purchase quality products.
Benefits of Marijuana and Micro-dosing
As mentioned above, marijuana provides users with countless medical benefits and properties such as relief from pain, anxiety, depression, spasms, inflammation, nausea, to name just a few. In the crazy and fast-paced society we live in, it's easy to get caught up in the stress and chaos of it all, but we all need an effective stress-reliever without feeling numb, detached, or any other negative feeling. Fortunately, marijuana is a wonderful treatment for those suffering from depression, mood disorders, and PTSD.
Many marijuana users have found success through micro-dosing, a technique that allows users to take only small quantities of substances for therapeutic purposes. One positive aspect of micro-dosing is that this method helps users avoid unwanted side effects while still receiving the subtle medical benefits and properties of marijuana as it makes its way through the body's endocannabinoid system. Micro-dosing can be especially helpful for those who want to stay motivated and/or focused on something, channel a spurt of energy or refreshment to help get through the day, or relieve some degree of pain. Micro-dosing allows people to carry on with their day without feeling lazy, tired, or unmotivated.
Micro-dosing can be difficult to do when smoking a joint or blunt, but vaping is a commonly used method for micro-dosing, especially if you have a vape pen. If you're micro-dosing for health reasons, combustion is not the cleanest way to consume marijuana; vaping is a solid alternative, since there's no smoke involved.
It's relatively easy to regulate how many hits or puffs you take from a vape pen, so if you're interested in reaping the benefits of marijuana through micro-dosing, consider trying out a vape pen with interchangeable oil cartridges.
Where Can You Buy Vaping Products?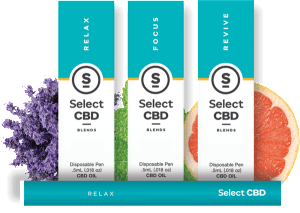 Green Light Discount Pharmacy, a unique, helpful, and affordable dispensary in Los Angeles, California, sells a variety of quality marijuana products, including "Select Oil" vape oil cartridges. Select Oil has a special line of oil cartridges, which appeal to a variety of people with different preferences and/or needs. For example, there are strictly CBD and essential-oil-mixed cartridges, high-THC oil cartridges, and low-THC oil cartridges, and each of these products are intended to provide users with a portable, medically powerful, and pleasurable vape experience. Select Oil strives to provide consumers with a wide range of specifically effective oil cartridges for different occasions.
Green Light is one of the few Los Angeles dispensaries that sell Select Oil products due to the exclusivity of the brand. Select Oil is a top-shelf brand that not only provides customers with top-of-the-line and state-of-the-art products, but also helpful information and resources related to vaping, usage tips, cartridge care, and other resources.
Overall, if you're looking to consume marijuana for its wide array of medical benefits, including relief from stress, pain, or anxiety, or if you're looking to enhance your creative side, consider micro-dosing in order to determine the right dosage for you. One main reason why people micro-dose is to metabolize a small amount of THC that's just right in order to experience all of the desired effects they're looking for, according to PsyPressUK.com.
Christie Strong, the edibles manufacturer of Kiva Confections, expressed the importance of cannabis and what this natural medicine could be used for in the future by stating in a Mashable article, "In the same way we take vitamin C and zinc to avoid getting sick, we will be taking cannabis to stay healthy and safely manage stress and anxiety."
Next time you go into Green Light Discount Pharmacy, I urge you to inquire about Select Oil products, and which specific oil cartridge would be the best for your individual needs and wants.
Be sure to check out the Select Oil website for more details.
Green Light is a proud partner of Leafbuyer.
Article by: Nicole Skrobin