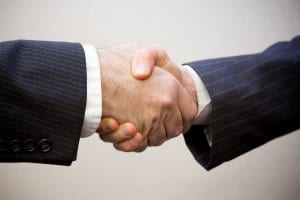 While the political domino effect of last year's presidential election is playing out, California is gearing up to roll out recreational marijuana legalization.
Proposition 64 passed in November 2016, sparking an inevitable green rush to the Golden state. Both medical veterans and young ganjapreneurs are now left to ponder how they can open up on January 1, 2018. We break down Prop 64 to its basics to let you know how to start your own Cali marijuana dispensary
Proposition 64: What you need to know to start your business
Prop 64 allows adults 21 years or older to possess, use and purchase marijuana at licensed dispensaries. The measure effectively legalized hemp and marijuana under state law. Two new taxes were approved: a tax on cultivation and a retail tax price. Taxes will be adjusted in 2020 to reflect inflation.
The revenue from the measure will be deposited into the California Marijuana Tax Fund to cover administrative costs, drug enforcement, marijuana research, and grants to health care departments and non-profit groups.
Previously operating businesses open prior to the new California recreational marijuana industry becoming law can remain open while the wait for license application review.
Legal Processes: Licenses and Regulations
The Bureau of Marijuana Control, known as the Bureau of Medical Cannabis Regulation, is responsible for licensing and regulating licenses for marijuana businesses. All businesses must obtain a state license to sell recreational cannabis. Local counties and cities can require businesses to get additional licenses. Retail cannabis business cannot sell within 600 feet of a youth center, daycare center, or school. To prevent "unlawful monopoly power," Prop 64 halted licenses for large marijuana business for five years.
The measure did not immediately open the licensing processes to operate a recreational marijuana store. California state officials estimate that it will take up to year after the proposition's passage to develop business measures for those that grow, transport, test or sell marijuana.
Those that sell marijuana without a properly attained license can receive a misdemeanor charge and face $500 fines and six months in jail. Courts have the power to order illegal operators to destroy their marijuana.
What can I offer?
Proposition 64 provides regulation for retail cannabis stores, product manufacturers, cultivators, cannabis testing facilities, and distributors. Cannabis products like edibles cannot be designed to look like candy or to be easily confused with commercial candy products. Businesses must place sold products in childproof containers. It is prohibited to sell cannabis to nonmedical users under 21 and to allow anyone under 21 years old on the premises.
Where do I start?
According to the neutral group California Growers Association, the state will begin to issue licenses to pursue "commercial cannabis activity" on January 1, 2018. There are no finalized details about potential license fees; fees shall be evaluated by a scale dependent on the business size. Currently, there are seventeen types of licenses categorized. Businesses will be allowed to vertically integrate and hold multiple licenses (to some limit).
To stay up to date with political news about marijuana legalization in California, check out the News section. More stories and updates can be found on our blog page.