Some forms of medical marijuana are now available in Florida after 71 percent of voters approved Amendment 2 on the 2016 ballot. The legislation was signed by the governor of Florida Rick Scott on June 23 of this year. The amendment allows people with serious medical conditions to acquire medical marijuana.
Taylor Patrick Biehl from the Medical Marijuana Business Association of Florida was pleased with the legislation being signed by the state's governor, saying, "Today should be a striking reminder of the power of each and every person's vote. The people of Florida spoke loudly in November and the Legislature and the Governor have responded," according to Florida's Sun Sentinel.
The new legislation only allows commercial sales of cannabis oils, edibles, tinctures, sprays, and vaporizers. Smoking medical marijuana is banned in Florida. Patients can get three recommendations from their physician for 70-day provisions each, resulting in a total of 210 days of medical marijuana supplies before they are required to be re-examined by their doctor.
Qualifying Conditions for Medical Marijuana
Patients living in Florida can qualify to receive medical marijuana if they are suffering from conditions such as ALS, cancer, Crohn's disease, chronic nonmalignant pain, epilepsy, glaucoma, HIV/AIDS, Lou Gehrig's disease, multiple sclerosis, Parkinson's disease, PTSD, seizures, terminal illnesses, and other medical conditions that are deemed debilitating.
Patient Possession Limits
Patients can legally obtain medical marijuana in Florida that is provided by dispensaries licensed by the state only. A total of 210 days of medical marijuana supplies are allowed per patient before they must be re-evaluated by their physician.
The Florida Department of Health currently approved 21 licensed medical marijuana dispensaries operating in 16 communities.
Delays with State-Issued ID Cards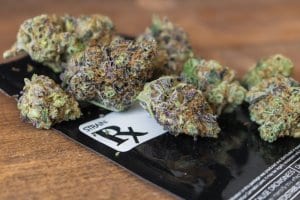 Patients are having to wait for long stretches of time to receive their medical marijuana licenses in Florida. The executive director of the Office of Medical Marijuana Use, Christian Bax, told the Florida Senate Health Policy committee that only 20,000 patients have gotten their medical marijuana ID cards. That number is less than half of the patients that are registered. Currently, patients are waiting up to 90 days to receive their ID cards.
The agency that processes the medical marijuana ID cards said that they are hiring more employees to get the cards to patients and to shorten the wait time. "There certainly have been logistical problems as we deal with a significant increase to the pool of patients. Once we will be able to move forward with an outside vendor who can produce cards at a faster speed, it will be a significant improvement," said Bax.
The Florida Office of Medical Marijuana Use said that once a patient applies for their medical marijuana card and pays the $75 fee, they should receive it within 30 days. However, patients are reporting that they are having to wait much longer. A survey taken in October asked 170 patients how long it took to receive their ID cards and 57 people said that they waited for four to six weeks and 54 people said that they waited for six to eight weeks. Only 12 people received their card within 30 days.
Moving Ahead
As Florida continues to improve its medical marijuana program and reap the many benefits to its citizens and communities, we will follow the state's progress and keep you informed of any changes to the law or how it's being implemented. Hopefully with enough time and success in this program, Florida will start to consider full legalization for recreational use. Stay tuned!