WASHINGTON — The Food and Drug Administration has given a promising review of a new cannabis-based epilepsy drug, according to Bloomberg. The FDA posted a positive review of the new drug, Epidiolex, on Tuesday and is expected to finalize its decision June 27.
If it's approved, the drug will be the first pure drug extracted from cannabis to ever be approved by the federal government. Epidiolex is a cannabidiol (CBD) oral medication made from the cannabis plant. The drug is effective in significantly decreasing seizures in patients with severe forms of treatment-resistant childhood epilepsy.
The strawberry-flavored solution has a high CBD count but less than 0.1 percent tetrahydrocannabinol and can reduce a patient's monthly seizures by 40 percent.
Trials Conducted on Patients with Dravet Syndrome and Lennox-Gastaut Syndrome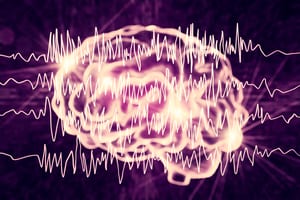 The clinical trials consisted of three studies of over 500 patients, most of whom were currently taking three or more epilepsy drugs and suffered from Dravet syndrome or Lennox-Gastaut syndrome.
Both forms of epilepsy begin during infancy or in early childhood and patients suffer from multiple severe seizures, which can be life-threatening and alter brain development over time. The trials also concluded that cannabidiol treatment is predictable and safe.
The British company that makes the drug, GW Pharmaceuticals, published a press release last week detailing their intent to discover, develop, and commercialize the pure drug extracted from cannabis and present their clinical trial's findings of treating patients with Dravet syndrome and Lennox-Gastaut syndrome with Epidiolex.
GW's Chief Executive Officer, Justin Gover, said that he is excited to share the findings and expects the drug to have its US launch later this year. He said that he hopes that once the drug is approved by the FDA, it will be covered by most insurance plans.
The company will share its data April 21 through 27 during the American Academy of Neurology Annual Meeting in Los Angeles, California. The trials found that 5 percent of patients treated with the new drug had their seizures eliminated completely and 43 percent of patients decreased their seizures by 50 percent.
FDA Approval Could Prompt More Research
The FDA would only approve the new drug for specific patients with severe epilepsy, although physicians would be allowed to prescribe Epidiolex as they deem necessary. Many believe that the announcement is an indication that the tide is changing regarding legalization, with many hopes that it will prompt more research on cannabidiol.
The announcement caused stocks for GW Pharmaceuticals to surge on Tuesday, perhaps boosted by an indication that the federal government could be considering an adjustment to marijuana laws. Trump also gave marijuana stocks a bump when he told Colorado Sen. Cory Gardner that he would support legal marijuana states on April 11.
Cannabis is currently listed as a Schedule I drug along with heroin under the Controlled Substances Act, making it illegal on the federal level and ineligible for federal funding for medical research. Medical marijuana is legal on the state level in 29 states, and 9 states plus Washington, D.C., have legalized recreational marijuana.
Former House Speaker John Boehner's recent decision to jump on the weed wagon is another indicator that the federal ban may be up for reconsideration. Boehner now believes that marijuana should be removed from the federal Schedule I drug classification and thinks it can be used to combat the nation's widespread opioid addiction.
Experts will meet April 19 to determine and vote on the safety of the new drug. The panel's decision is expected to be used by the FDA to make the final determination in June.