How long have Medical Dispensaries (collectives) been in California?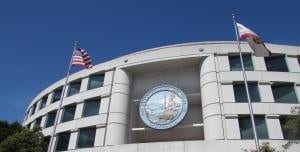 Since the passing of the Compassionate Use Act of 1996 (or Prop 215), there have been collectives operating in the state. At first, the number of collectives was very small due to fears of criminal persecution from the federal government. Over time, more local governments implemented their own rules for collectives and issued licenses. Now, there are well over 3,000 collectives operating in the state, most of which do not have licenses to operate. Many of these shops operate in a legal 'gray area,' exploiting certain loopholes in state and local laws to operate their storefronts. Some of them are purely illegal.
Who is allowed to shop at dispensaries and legally possess their products?
Under California state law, qualified and registered medical marijuana patients and their registered caregivers are the only people legally allowed to possess or shop for cannabis. Qualified patients and primary caregivers can legally possess up to eight ounces of cannabis, and may grow up to six mature marijuana plants per patient. Many cities and counties allow patients and primary caregivers to possess amounts greater than what is authorized by the state.
Almost all California collectives refuse to sell to anyone unless they have their California Marijuana card or proof of a doctor's recommendation for MMJ. That said, we have found several collectives in the past (usually unlicensed) who are willing to sell to people without a state medical marijuana card. These shops are rare and are usually quickly shut down by the police, but they do exist. Note that purchasing from these shops without a registered doctors recommendation is illegal, and could carry the same penalties as purchasing marijuana on the black market if you are caught.
Can I apply for a license to operate a medical dispensary in California?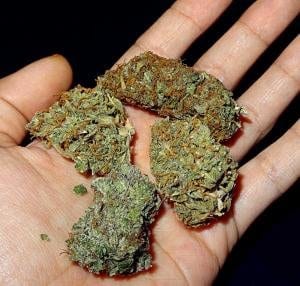 Technically, no. Dispensaries are not legally recognized under California state law. Despite this fact, thousands of marijuana dispensaries have been operating for years in the state. These shops either operate entirely illegally under the radar of enforcement, or they are licensed as 'collectives' by local municipalities. Many California cities and towns have set up their own regulations for collectives to operate, despite being technically illegal under federal law. Collectives and Cooperatives that meet specific requirements are legal under state law, but these are technically not considered dispensaries.
In order to start your own dispensary in California, check out our post on exactly how to do that. Most of your efforts will be working with your local municipalities to figure out exactly what is needed. Many counties are currently maxed out on license limits, but it may be possible to acquire a license given the right circumstances.
What are security requirements for California dispensaries?
California is very different from Washington and Colorado in that there are no set security requirements for collectives. Instead, collectives must provide 'adequate security.' As you can tell, this law is incredibly vague and will need to be changed if California is to correctly implement a recreational marijuana program in the future. An example of some heavy security laws in other states: Colorado dispensaries have extremely stringent regulations for security; each store must have a full-coverage security camera system that links to a centralized state hub.
When will recreational dispensaries be available in California?
Hopefully soon. Many are predicting that an initiative will appear on the November 2016 ballot for full legalization. This would occur at the same time as the presidential election, which draws more young voters to the booths. This could be very beneficial for legalization actually passing. However, for this initiative to succeed, it will have to be exceptionally well drafted. We have already seen examples of states passing bad laws to disastrous effect (see Washington State). Hopefully the legislators will do their research as to what has been most effective so far, and will implement a solid and well-regulated system.