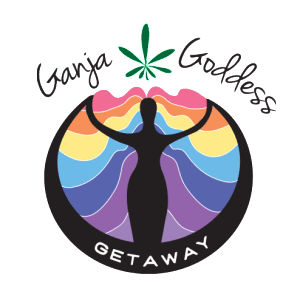 Cannabis enthusiasts of the female variety have been enjoying Ganja Goddess Getaway, a spiritual journey that uses medical marijuana to help women connect with their essence. This overnight retreat brings women to different cities in the state of California so they can form new connections with others and within themselves.
What to Expect
An August 2017 Ganja Goddess Getaway brought guests to beautiful Pescadero, California for a quaint stay near the beach. In addition to open group discussions about cannabis and the female spirit, guests enjoyed yoga, swimming, qi gong, a tea bar, painting, and belly dancing. They soaked in the hot tub while drinking premium organic tea. They went for hikes on one of the many Pescadero trails surrounding the getaway location. A tarot card reading uncovered some deep truths or desires for the soul-searching woman.
Of course, there was cannabis. Lots of it. Ganja Goddess Getaway provides guests with THC in all of its various forms. Women who like to smoke concentrate can lounge in the dab bar. Or they can choose from an assortment of edible treats, including gourmet cannabis-infused chocolates from artisan 420 chefs. Who wouldn't go for a delicious pre-rolled joint on the beach?
Using Cannabis to Its Fullest Potential
The creators of Ganja Goddess Getaway believe cannabis can be used as a gateway toward creative potential and positive energy. Through this unique trip, females can connect with likeminded individuals that are seeking to bring out the best in each other and in themselves. The opportunity to use cannabis in an open-minded space enables guests to remove their exterior mask and make positive progress toward understanding their purpose and forming healthier habits.
Origins and Founders
Ganja Goddess Getaway was created by five women that shared a progressive view toward marijuana in society. While negative stigmas surrounding the use of cannabis still exist in many parts of the United States, the creators of this excursion hope to be part of the transformation toward a general acceptance of the benefits associated with marijuana. CEO Deidra Bagdasarian says that cannabis helps her "connect to the divine" within herself. Known as Miss Bliss, the CEO also co-founded High Times award winner Bliss Edibles & Extracts.
As the head of one of the first cannabis delivery services in the United States, Chief of Public Relations Sailene Ossman has firsthand experience in witnessing the healing effects of cannabis for her patients. Trish Demesmin, Front House Event Coordinator, taught courses on cannabis and civics as Assistant to the Executive Chancellor and Lead Facilitator at Oaksterdam University. Add filmmaker Kelli Valentine and Chief Creative Officer Ciera Lagges to the group and you have an impressive cohort of women on a mission to promote empowerment through cannabis.
Now Recreationalized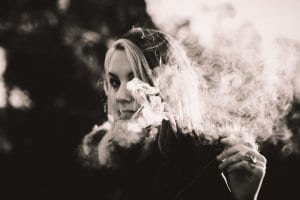 As a result of the full legalization of recreational cannabis in the state of California, women over 21 without medical marijuana recommendations are welcome to join in on the retreat (medical cardholders aged 18-21 are also invited). For $420, women can become part of the festivities and bring a friend along for full access to all of the classes, workshops, and entertainment.
The event pass also includes a gift bag with a whopping $200 worth of cannabis and cannabis-related products inside. This also involves a relaxing night's rest on a bed or a cot. Female cannabis enthusiasts that prefer the great outdoors can order a Glamping (glamorous camping) pass at a price of $349. Those just looking for a day trip can enjoy the Sunday sessions and celebrations for $120.
Other Past Trips
In April 2017, Ganja Goddess Getaway held an event at a residence in Joshua Tree, California. Miss Bliss gave out samples of Bliss Edibles & Extracts specialties such as AK-47 live resin and chocolate almond macaroons packed with 30 milligrams of THC. Guests could take part in the women's panel discussion and witness speeches regarding women's health and spiritual empowerment through the use of cannabis.
One of the highlights was a presentation about the beneficial effects of marijuana on breast health, given by Bosm Wellness founder Raea Campbell. According to Ms. Campbell, the cannabis-infused massage oils made by Bosm Wellness "penetrate breast tissue, boosting blood circulation and encouraging the lymph system to drain away free radicals and other toxins."
Making a Change
The five founders of Ganja Goddess Getaway are not only advocates for the healing powers of cannabis for women, they are also activists for the marijuana industry at large. During the retreat, much emphasis is placed on the need for further research and testing to uncover even more use cases for medical cannabis. It is a core value of the founders to work toward eliminating the political barriers that prevent the advancement of cannabis research, which could eventually improve the lives of millions.
Try It Out!
If campfire heart-to-heart conversation, Tibetan Singing Bowl Meditation or a presentation about Cannabis, Sexuality, and Body Positivity with a group of vibrant women and cannabis sounds like part of a perfect weekend, consider enrolling with Ganja Goddess Getaway. In addition to its Pescadero trip in Northern California, Ganja Goddess Getaway offers a SoCal retreat. The founders are also hoping to expand into other states in 2018.