On April 4, The Oregonian reported that citizens of Portland bought 3,039,000 grams of marijuana from recreational dispensaries in a little over a three-month period — more than all other areas in the state combined. In the same time frame (January 4, 2016 and March 31, 2016) the rest of Oregon only purchased a combined 1,958,000 grams.
What does it mean?
Relative to size, Portland can't get enough marijuana. Elected officials are hoping to keep this trend alive.
Oregon has a population of 3.94 million (according to the US Census Bureau), and the Portland metropolitan area makes up about 2,389,228 people (as of 2013). More than half of the state resides in Portland counties, which might have something to do with the cannabis-friendly urban lifestyle.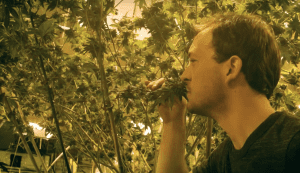 As of 2016, there are over 167 dispensaries in Portland, alone. Since Measure 91 passed in 2014, there are opportunities for adult use — an MMJ card is no longer required to purchase and consume cannabis, which has increased opportunities for local growth throughout the state. Additionally, since June 2, 2016, edibles have also been available for consumers to buy at their leisure.
Oregon is one of eight states (and one district) to have legalized recreational marijuana. Though most states either have medical capability or some form of decriminalization, marijuana is still considered a federal crime. White House Press Secretary Sean Spicer has spoken on his plans to continue regulating marijuana as a prohibition item, citing recreational use "as a flagrant violation of federal law."
A volatile landscape
Oregon's Governor Kate Brown, worried for the Trump Administration's involvement with marijuana regulation, has stated that she intends for the cannabis industry to continue growing. "We now have a nascent, somewhat successful industry," Brown said in an interview with The Associated Press in March. "Let our people grow these jobs."
On April 3, Brown and three other state governors-including Colorado's John Hickenlooper, Alaska's Bill Walker, and Washington state's Jay Inslee-wrote a letter to US Attorney General Jeff Sessions and Secretary Steve Mnuchin, asking to be kept in the planning process before making major decisions on national marijuana policy.
"As governors of states that have legalized marijuana in some form, we ask the Trump Administration to engage with us before embarking on any changes to regulatory and enforcement systems," they wrote. "The balance struck by the 2013 Department of Justice Cole Memorandum (Cole Memo) has been indispensable-providing the necessary framework for state regulatory programs centered on public safety and health protections."
In the past, Brown has signed bills that have fostered the growth of the cannabis industry in Oregon, including Senate Bill 1598 and Senate Bill 1511, which removed the former two-year residency required for marijuana licensees and allowed the distribution of recreational edibles and concentrates, respectively.
According to The Statesman Journal, Oregon's recreational marijuana market will grow to be worth approximately $502 million by the end of 2017, and by the end of 2020, it will increase to $705 million.
Portland loves weed and so do its residents! Officials are working on keeping their access to recreational marijuana — in the heart of a booming industry — on an upward trend.