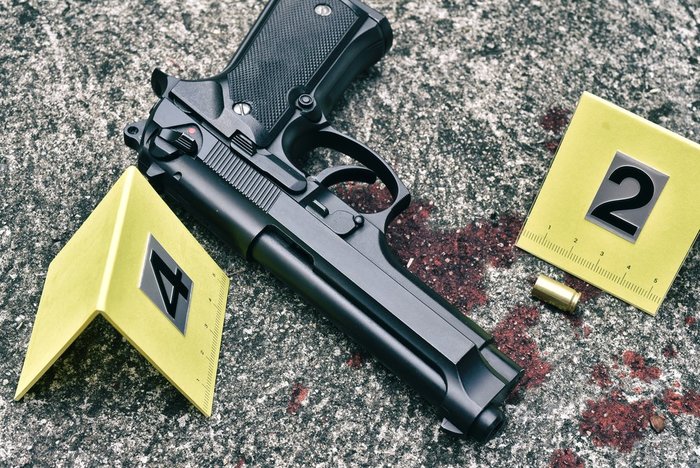 DALLAS — The irony is chilling. It was the first NFL game for the season. A Black man sits down on his couch to watch a football game after a hard-days' work. NFL players have taken a knee over the past two years to protest police brutality against people of color during the National Anthem. Botham Jean is sitting on his couch eating a bowl of cereal and texting friends when a Dallas Police Officer bursts into his apartment and shoots him dead.
Jean was a risk assurance associate for PricewaterhouseCoopers and 26-years-old when he was murdered on Sept. 6 by Dallas police officer Amber Guyger, 30. Guyger was charged with manslaughter before being released an hour after the killing on $300,000 bail.
Dallas police officers got a search warrant to search Jean's apartment and found a small amount of marijuana and immediately released the information to FOX News. Lee Merritt is a representing Jean's family and says that the Dallas Police Department was seeking to sully the victim to justify his killing rather than investigating his murder in his own home.
"They went in with the intent to look for some sort of criminal justification for the victim. It's a pattern that we've seen before … we have a cop who clearly did something wrong. And instead of investigating the homicide – instead of going into her apartment and seeing what they can find, instead of collecting evidence relevant for the homicide investigation – they went out specifically looking for ways to tarnish the image of this young man," said Merritt. The Texas Rangers have taken over the investigation.
Merritt also questioned why the officer used deadly force and wondered what went wrong with her training. Benjamin L. Crump is another lawyer representing the family who added, "We don't want to keep losing children to people meant to protect us." Merritt believes the Dallas police officers went looking for marijuana or something else to criminalize Jean.
Guyger, who lived one floor below Jean, claimed that she thought she was in her own apartment and thought Jean was an intruder. Guyger was wearing her uniform at the time of the murder but was not equipped with a body camera and used her service weapon to kill Jean.
The police affidavit states that Guyger was tired after her shift and accidentally used her key with an electronic chip to open Jean's door, which she thought was her door and was ajar. She also accidentally parked her car on Jean's floor instead of her floor.
Upon opening the door, she says that she saw Jean across the dark room and assumed he was an intruder. She says that Jean ignored her verbal commands, prompting her to shoot him twice, with one shot making contact to his chest.
After Guyger realized her mistake she called 911 from her cell phone and requested an ambulance. Jean was later pronounced dead at the hospital. A search warrant contradicts her story and states that Jean got up and was at the door when Guyger shot him.
A neighbor described Jean, whose nickname was "Bo" as a genuine and friendly guy with a great smile who once helped her move some furniture after he saw her struggling.
Protesters Spent More Time in Jail than Police Officer Who Killed Botham Jean
The irony continued when nine protesters were arrested and jailed for nearly three days after protesting the murder at a Dallas Cowboys game. The Dallas Nine, mostly people of color, were arrested Sept. 16 for their protest and blocking traffic.
"It's a systemic issue. We've been conditioned to associate black people with crime even when they are victims," said Merritt. The group was finally released on Sept. 18. Guyger, who is white, spent less than an hour in jail for murdering Botham Jean.