On January 1, 2014, Colorado marijuana dispensaries opened their doors to the public. Voters passed Amendment 64 on November 6, 2012, legalizing the possession, selling, use, and production of marijuana in the state of Colorado. The amendment was officially enacted about a month later on December 10, 2012. Officials needed time to establish guidelines by which Colorado's retail marijuana industry would be regulated before shops were allowed to open, thus the stall until 2014.
But even with these laws now firmly in place, Colorado residents and visitors still have many questions regarding the legalization of retail marijuana.
Here at Leafbuyer, we not only bring you the best deals on cannabis products, but we also strive to clarify all the rules and regulations of the industry to ensure an enjoyable and problem-free buying, selling, and growing experience. To help our customers and to educate the public, we've compiled a complete guide to Colorado cannabis.
Who can buy marijuana?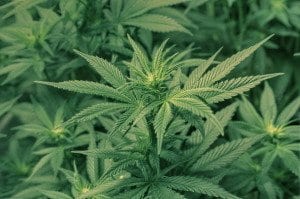 Prior to the legalization of retail marijuana, only medical marijuana could be purchased by those ages 18 or older and with a state "Red Card". While a Red Card isn't necessary to purchase retail marijuana, the minimum age requirement to purchase has been increased to 21.
Any adult age 21 or older with valid identification can now purchase cannabis from a legally licensed retail store. Residents with a valid Colorado ID can purchase up to one ounce (about 28 grams) of marijuana at a time. Non-residents and those with out of state IDs may purchase up to a quarter of an ounce (about 7 grams) of marijuana at once. Multiple purchases can be made throughout the day as long as the possession limit isn't exceeded. Anyone age 21 or older, regardless of residence, may possess up to one ounce of marijuana in any form.
It is illegal to give or sell retail marijuana to minors as well as transport marijuana across state lines.
How do I buy marijuana?
Purchasing retail marijuana is similar to buying alcohol. A customer must simply present a valid government issued ID, proving his or her age, and is then free to purchase any amount of marijuana up to the legal amount.
Keep in mind that most marijuana dispensaries are cash-only businesses. Federal banking regulations restrict banking services to individuals and businesses dealing in areas still illegal under federal law. Therefore, credit cards are generally not accepted at legal marijuana retailers.
Additionally, retail marijuana is heavily taxed by the Colorado State Government. In most places, medical marijuana purchases are only subjected to the standard sales tax. Retail marijuana, on the other hand, is subject to not only the standard sales tax but also special state sales and excise taxes in addition to local sales and excise taxes. On average, the tax rate on retail cannabis is about 25%-35%.
Who can sell marijuana?
Only licensed retail stores, operating no earlier than 8 a.m. and no later than midnight, can legally sell marijuana.
Until 2016, only existing medical marijuana centers are eligible to change their licenses and convert to retail stores or add a retail license to their existing medical marijuana license. Interested and eligible centers must apply through the Marijuana Enforcement Division of the Colorado Department of Revenue for proper licensing.
Be sure to check each individual city's website to determine specific laws regarding retail marijuana as municipalities in Colorado are permitted to independently ban or restrict the sale and use of marijuana within its' jurisdiction.
Who can grow marijuana?
Colorado residents ages 21 years or older can grow up to 6 plants per person. However, more than 12 plants per residence is prohibited regardless of the number of adults living there. All plants must be gown in a fully enclosed and locked area, whether indoor or outdoor. Many Colorado cities have adopted their own zoning and code limitations regarding home-growing. Again, check with each city's government website for additional restrictions.
It is illegal to sell any form of homegrown marijuana.
Where to use marijuana?
While it is now legal to purchase, possess, and consume Marijuana in Colorado, you must still be very careful about where you choose to consume it. At this time, it is still technically illegal to consume legal cannabis anywhere except for a private home residence.
On-site consumption of cannabis is prohibited at retail marijuana shops. Marijuana smoke is subject to the Colorado Clean Indoor Air Act just as tobacco smoke is. This prohibits smoking in most public indoor spaces. Likewise, marijuana consumption is illegal in any outdoor space if the cannabis is clearly visible from a public place.
Any type of cannabis consumption, regardless of form, is prohibited in areas accessible to the public such as bars, restaurants, state parks, and transit systems.
Cannabis consumption is reserved for private residences where the owner has allowed the use. Property owners can limit cannabis consumption, possession, transfer, display, transportation, sale, or growth at his or her own discretion.
What about marijuana edibles?
Marijuana-infused food production is regulated just as any food production is in Colorado. In Denver specifically, marijuana-infused food operations must comply with the Denver Food Establishment Rules and Regulations and are subject to inspection by the Food Safety Section of the Denver Department of Environmental Health.
The same possession and consumption laws apply to cannabis-infused foods and edibles.
Can I transport marijuana?
Transporting marijuana across state lines is illegal. Denver International Airport prohibits consumption, possession, transfer, display, transportation, and sale of marijuana in any form on its property.
Marijuana can be transported in cars but it must be enclosed in an opaque, child-resistant package; no open-air containers. If transporting cannabis in a vehicle, you must not cross state lines or may face serious charges.
Marijuana consumption is illegal in a taxi, limousine, or any form of government-operated mass transportation. Likewise, it is illegal to consume marijuana in any privately-owned vehicle.
Driving under the influence of marijuana is just as illegal as driving under the influence of alcohol. Both offenses can result in a DUI. Any individual operating a vehicle with 5 nanograms or more of delta 9-tetrahydrocannabinol (THC) in their blood, is technically considered to be under the influence of marijuana.
Since Colorado has assumed an express consent law, any individual operating a vehicle on a state road can be subjected to a chemical blood or breath test if a police officer has probable cause to believe the individual is impaired.
What are the penalties for marijuana use?
Penalties for marijuana-related infractions range from fines to possible jail or prison sentences. For a specific list of violations and penalties, visit the Colorado State Statutes. Also, be sure to check with each city's municipal code for a detailed list of violations and penalties specific to that area's jurisdiction.
School districts, universities and employers may also enact independent policies and disciplinary actions for marijuana-related offenses.
What about the feds?
Under federal law, specifically the Controlled Substances Act, marijuana is still illegal and is classified as a Schedule 1 controlled substance. However, U.S. Deputy Attorney General James Cole released a memorandum allowing states to regulate the consumption, possession, transfer, display, transportation, sale, and growth of marijuana. Therefore, the federal government will withhold prosecution so long as states' laws remain "robust" and are abided.
If Denver residents or visitors wish to report a violation of marijuana laws, call the police non-emergency line at (720) 913-2000.
What else should I pay attention to?
The adoption of Amendment 64 marks historic progress in the attempt to legalize cannabis nationwide. Still, the legalization of retail marijuana in Colorado is essentially an experiment, one which falls under major scrutiny of the federal government. In order for legalization to spread to other states, Colorado's trial run must be successful, and the easiest way to ensure success is by following and observing all of Colorado's marijuana laws.
Marijuana-related restrictions and limitations are constantly changing and being updated, and Errl Henry prides himself on being at the forefront of this rapidly growing cannabis revolution. Therefore, Errl and the rest of the Leafbuyer crew pledge to keep customers informed of all the latest, up-to-the-minute changes within the retail marijuana industry.
See Also: