DENVER – The Colorado General Assembly is considering a bipartisan bill that adds autism spectrum disorders and acute pain to Colorado's list of medical marijuana qualifying conditions, according to CBS News Denver.
The House Health Insurance and Environment Committee voted 12 to 1 to pass House Bill 18-1263. Acute pain and autism are not listed as qualifying conditions for medical marijuana in the state at this time, which HB 18-1263 would change if it becomes law. The prime sponsors of the bill are Rep. Edie Hooton (D), Rep. Jovan Melton (D), Sen. Don Coram (R), and Sen. Stephen Fenberg (D).
Parents with children suffering from autism say that marijuana stops their children's seizures and calms them during violent outbursts. Parents also say that medical marijuana helps their autistic children's social interaction and helps to control repetitive behavior. Antipsychotic drugs are currently used to treat autism.
Michelle Walker said that because her autistic son also had seizures, he is able to receive medical marijuana treatment in the state. Walker and her family moved from Texas so that her son could get medical marijuana treatment. She says that her son is now seizure-free due to a small daily dose of marijuana.
He is also more communicative than he was before being treated with medical marijuana. When Walker's husband, Scott, asked Vincent if he wanted to go to school, the boy replied, "No, no more school on Saturday." His parents say that he would not have communicated verbally in phrases before treatment.
Studies Show Marijuana Helps Children with Autism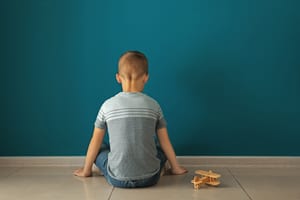 Other evidence exists that shows marijuana dramatically improves the quality of life for kids with autism. Mothers Advocating Medical Marijuana recorded before-and-after video of a girl with autism who repeatedly hits herself sitting in a recliner. The girl calms down significantly after consuming a small dose of medical marijuana and calmly rocks back and forth on the recliner. Currently, medical marijuana and medical marijuana dispensaries are legal in the state of Colorado.
The Children's Hospital of Philadelphia is also conducting a study of medical marijuana on kids with autism. Many parents already treat their children with medical marijuana, but they're forced to do so illegally. The study will be an observation-only study, and the hospital is not providing medical marijuana of any kind to the participants in the study.
Another medical marijuana for autism study is being conducted in Israel by Jerusalem's Shaare Zedek Medical Center. The trial is being led by Dr. Aran, who is the Director of Pediatric Neurology at Shaare Zedek hospital.
Dr. Aran unofficially studied medical marijuana for severe pediatric autism in 2015 after he discovered that marijuana was helping pediatric autism patients that he was treated for epilepsy. At least one-third of children with autism have epilepsy as well.
Dr. Aran says that the treatment he gave his patients is safe; it contained a 20:1 ratio of CBD to THC. He said that it is not the same as giving a child marijuana, which he said is unthinkable, saying, "CBD is not marijuana. It's not a drug. It's a medication."
The study concluded that 30 percent of the patients started to communicate verbally for the very first time, and 50 percent of patients treated with medical marijuana had their symptoms reduced.
Dr. Larry Wolk of the Colorado Department of Public Health is in opposition to the bill and says that he is disappointed by the vote. He told CBS News that the research is insufficient and that there is no scientific evidence that it is a safe treatment.
The Centers for Disease Control and Prevention estimated that 1 in 68 children has autism spectrum disorder in the United States and that there is no known cure. The bill will go to the Colorado Senate floor for a vote if it passes on the House floor.