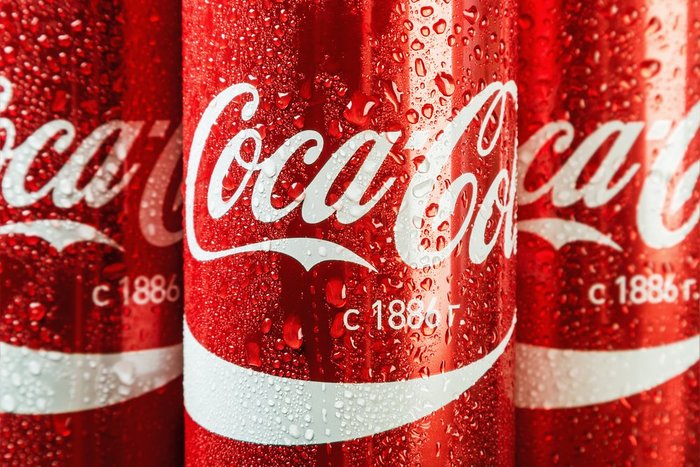 Bloomberg reported last Monday that Coca-Cola is considering making cannabis-infused beverages.
The soft-drink company is discussing a partnership with a cannabis company in Canada to make cannabis soda-pop. The talks between Coca-Cola and Aurora Cannabis to create cannabis-infused beverages resulted in a 23 percent rise of shares in Aurora Cannabis, and the news also sent shares of other cannabis companies to increase.
Coca-Cola spokesman Kent Landers told Bloomberg News that while they are considering such a move, they have not made a decision yet. "We are closely watching the growth of non-psychoactive CBD as an ingredient in functional wellness beverages around the world," he added.
Heather MacGregor is a spokesperson for Aurora Cannabis and praised the growing interest of the cannabis industry. "There is so much happening in this area right now and we think it has incredible potential," she said.
The news comes just weeks after prominent Wall Street analyst Nik Modi predicted that the legal cannabis industry may be worth around $47 billion in 10 years. Modi also noted that companies like Corona beer-maker Constellation Brands are smart to invest in a cannabis company. Constellation Brands recently invested $4 billion into the Canadian company Canopy Growth, leading the company's stocks to rise by 33 percent.
Coca-Cola and its competitor Pepsi-Cola have both been trying to branch out into other businesses as health concerns about soda-pop have resulted in people drinking less soft drinks. Coca-Cola recently spent billions to buy a coffee chain, and Pepsi is purchasing SodaStream sparkling water for $3.2 billion.
One thing is for sure, if the partnership does happen, it will bring a whole new meaning to the old saying "Have a Coke and a smile."
Beer Companies Also Joining Cannabis Industry
The CEO of Molson Coors, Mark Hunter told investors that Molson Coors is entering the cannabis industry. Hunter said that the company will "explore the risks and opportunities of entering the cannabis space."
The company that owns Heineken, Lagunitas Brewing Company, is also joining the cannabis industry. The company's cannabis-infused sparkling water called Hi-Fi Hops will be distributed in California first, and the company will consider expanding throughout the United States later on.
Karen Hamilton is a spokesperson for Lagunitas Brewing and says that the cannabis space is a new frontier. "It is an exciting one, and the future is unknown, but we know that Cannabis and CBD will be a big part of it," she concluded.
ArcView Market Research is predicting even higher revenues from the legal cannabis industry and estimates that the industry will earn $40 billion in only three years as opposed to the 10 years predicted by Modi.