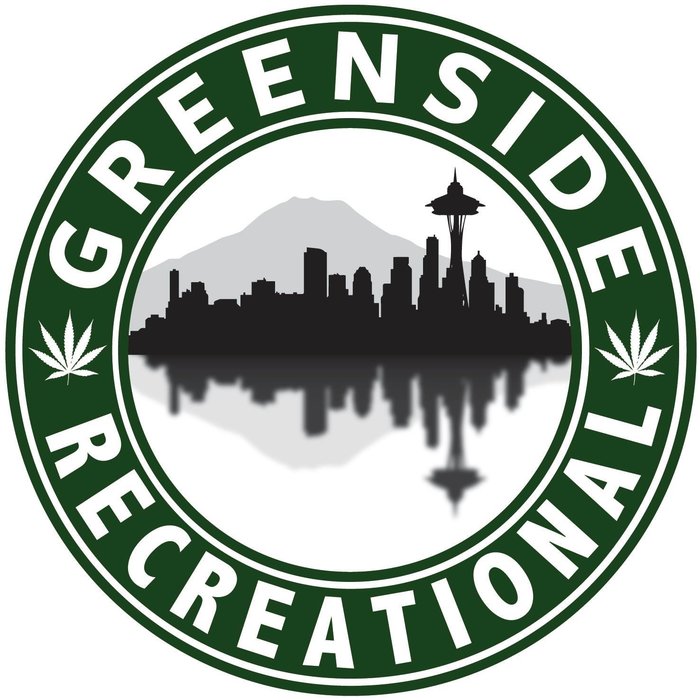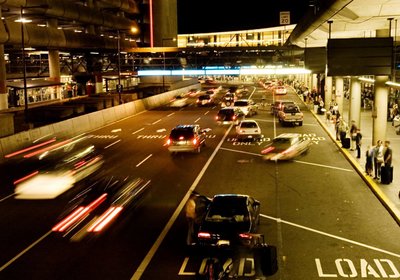 So you're planning a trip to the Seattle area and want to find out which recreational marijuana dispensaries are closest to the Seattle-Tacoma International Airport? Well, you've landed in the right place. After a long flight, there's nothing better than a few puffs of the magical green plant to get your vacation started off right. Whether you need the energy boost of a strong sativa or the sleep-inducing effects of a heavy indica, there are plenty of spots to grab some fresh cannabis within minutes of the SeaTac baggage claim. Let's check out what the area has to offer:
Have a Heart Skyway
Have a Heart is the largest Washington dispensary chain, with a total of six locations including four within Seattle city limits. The store's logo of a green apple with a heart inside is recognized by tokers throughout the city, and it signals an enjoyable dispensary experience with good deals and competitive overall prices. If you are staying in the Belltown, Fremont, or Greenwood neighborhoods, Have a Heart is there for you.
Have a Heart Skyway is about 11 miles from the SeaTac runways, which can be anywhere from a 15- to 25-minute ride depending on traffic. The dispensary is just a few minutes off of exit 161 on Interstate 5, on Martin Luther King Jr. Way South. When you see a cream-colored two-story building with a green awning and the famous Have a Heart logo, you've hit the jackpot!
Upon entering, you will see a great selection of buds from Washington growers like Golden Tree Productions, Artizen, and Phat Panda. There are plenty of concentrates from the likes of Royal Tree Gardens, Xtracted Labs, and more. And of course, if you have a sweet tooth, there are a ton of edibles available such as Magic Kitchen chocolate chip cookies from Northwest Cannabis Solutions and 4.20 Bars from Evergreen Herbal. Not a bad way to get your vacation started!
Evergreen Market Renton
Located just seven miles from SeaTac, Evergreen Market in Renton is a quick 10- or 15-minute ride from the airport. It's an easy stop along the way if you are staying in Bellevue, Seattle's eastern neighbor and a bustling little city of its own. Have a meeting at the Microsoft, Expedia, or T-Mobile offices in Bellevue? Not to worry. Evergreen Market's Rainier Avenue North location is sure to have some herb to help you wind down after a long day. It's also a quick detour on the way to Seattle, and a slightly shorter ride from the airport than Have a Heart Skyway. Just head west in WA-518 and then jump onto I-405 headed northbound and you're almost there.
Evergreen Market's Rainier Avenue North pot shop is situated in a small plaza next to a pawn shop called Cash America. The store has a pretty nondescript look from the outside (as many dispensaries do), but upon entering you will see a large store space with nice hardwood floors that have diagrams of molecules like you used to see in chemistry class. The store's selection includes flower from Ninja Gardens, THC-infused soft drinks from Craft Elixirs, and soothing topicals from Fairwinds, just to name a few of the many legal marijuana options. Make a pitstop after you land in Western Washington, and start enjoying legal recreational weed in all its glory!
Greenside Recreational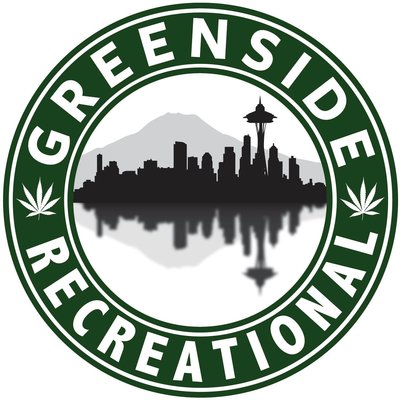 Greenside Recreational's Des Moines location is actually the closest cannabis dispensary to SeaTac airport. The shop is just four miles south of SeaTac, making it a prime spot for anyone traveling down toward the Olympia, Washington area or for Seattle visitors that want their weed right away. At around a 10-minute ride from the airport, Greenside Recreational's Des Moines shop is a short detour for travelers eventually heading north to the Emerald City.
Greenside Recreational opened in October 2014 and has certainly been the first dispensary experience for countless travelers from around the world. It's basically a straight shot down the Pacific Highway from SeaTac, a short ride in your rental car or Uber. Greenside Recreational is a one-story building with a green awning and the store's logo on its glass windows. If you are having trouble finding the dispensary, an easy reference point is the Dollar Tree directly across the street.
Greenside Recreational's glass cases are filled with marijuana goodies like G13 indica from Rogue Raven, Afghan Kush by Knights Hemplar, and a large selection of extracts and edibles. First-time recreational marijuana tourists will get a glimpse of the immense portfolio of cannabis products available to residents of Washington State, and they can browse the store's impressive menu and special offers on several flat-screen TVs hanging from the walls. In the corner of Greenside Recreational, you will see a few comfy chairs (similar to a medical-only dispensary). If you're overwhelmed by the legal weed experience, you can take a quick rest on one of these chairs before discussing the many cannabis options with one of Greenside Recreational's budtenders. Now let the games begin, and have a great vacation!