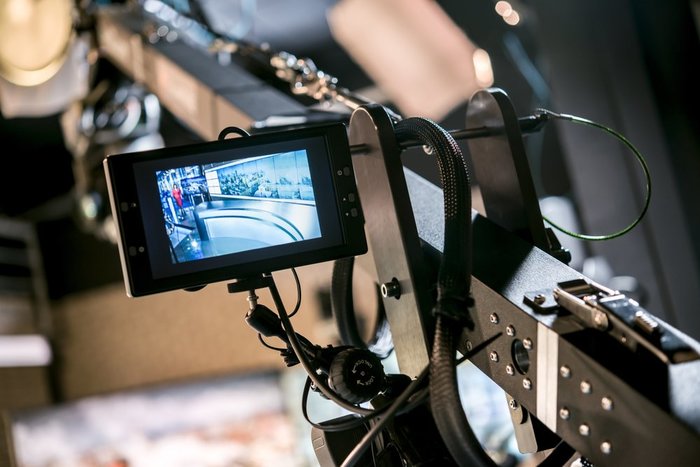 ANCHORAGE, Alaska — Charlo Greene pleaded guilty to misconduct involving a controlled substance in the fourth-degree last week, according to the Anchorage Daily News.
Greene pled guilty in Anchorage Superior Court in exchange for prosecutors dropping the other 13 charges against her. She will also have to pay a $10,000 fine and forfeit everything seized when she was arrested back in 2015.
Greene is an author, businesswoman, journalist and former reporter for the CBS affiliate KTVA in Alaska. She was also facing 54 years in prison for operating the Alaska Cannabis Club. Green resigned in 2014 during a now-infamous on-air broadcast after her segment aired about the lack of access of medical marijuana in the state and the Alaska Cannabis Club.
The segment included the struggle of the state's medical marijuana patients who were unable to access the medicine even though medical marijuana was legalized by voters in 1998. Voters legalized marijuana in Alaska for medicinal use, but patients had no way to access the drug because a regulatory system was never set up. Medical marijuana was illegal to possess or sell and unless patients grew marijuana themselves, they had no way to legally obtain it.
Researchers have discovered that marijuana is an effective treatment that can provide relief for several conditions including symptoms resulting from Alzheimer's disease, autism, cancer, epilepsy, intractable pain, multiple sclerosis, nausea, opioid addiction, PTSD, seizures, and many other diseases and conditions. The research has prompted 31 states and Washington D.C. to legalize medical marijuana.
The Alaska Cannabis Club linked medical marijuana patients with marijuana cultivators so that people in need would have access to medication. The Alaska Cannabis Club also advocated for recreational marijuana legalization as a means to force the state Legislature into creating laws that would regulate the drug for patients and provide them with safe and legal access to the medicine.
The On-Air Resignation
Once the segment concluded, Greene (also known by her legal name Charlene Egbe) shocked everyone by proudly announcing herself as the owner of the Alaska Cannabis Club. Greene said that she was leaving her position as a reporter to advocate full-time for marijuana legalization. Then, she abruptly left the stage, leaving behind her stunned co-workers with her final words, "F*** it. I Quit."
Greene told reporters that she wanted to highlight the issue of medical marijuana and marijuana legalization in Alaska, adding that she used her journalism job as a platform to do so. The spectacle was planned, but Greene said her final words slipped out and were not planned in advance.
"I wanted to draw attention to this issue. And the issue is medical marijuana. Ballot Measure 2 is a way to make medical marijuana real. Most patients didn't know the state didn't set up the framework to get patients their medicine," said Greene. "If I offended anyone, I apologize, but I'm not sorry for the choice that I made."
Greene said that she was moved by the passion she saw in other activists advocating for marijuana reform on the behalf of sick patients who needed medical marijuana and decided that she had to act. Greene created The Alaska Cannabis Club in 2014 as a means to help connect patients with medical marijuana cannabis cultivators.
"A lot of people ask me why I decided to take that stand. I didn't have a personal stake in the legalization battle in Alaska, a suffering mother or grandmother, or a sick kid who couldn't access the medication they need. I took that stand for those who couldn't, and because I hope someone would do the same for my grandmother," she told Forbes.
KTVA 11 News responded to inquires with an apology and claimed that they had fired Greene. "Viewers, we sincerely apologize for the inappropriate language used by a KTVA reporter on the air tonight. The employee has been terminated."
Greene Faced 54 Years in Jail
The video went viral and Alaska went on to become the third red state to legalize recreational marijuana just a few months later with the publicity Greene generated, but local authorities targeted her cannabis club with undercover stings regardless. The club was raided twice within a six-month period. Greene was charged after weed was legalized in the state.
Authorities charged Greene with 14 offenses, for which she was facing up to 54 years in jail. Greene described the local law enforcement's aggressive tactics back in 2016. "I saw all my siblings, with these guns that my tax dollars paid for pointed at them for what was now legal," she told The Guardian, adding that she was fearful for their safety. Greene is no longer affiliated with the club.
Director of the office of legal affairs for the Drug Policy Alliance Tamar Todd also believes the charges were overkill and that Greene should have been punished in the same manner as someone selling liquor without a permit, which amounts to a fine. "This is a substance that we've decided can be safely consumed by adults," he added.
During an interview for a podcast in June, Greene said that the media could help to end the stigma regarding marijuana while noting the racial disparities in drug arrests. "If you look at prison stats, the majority of people who have served time and given their lives for their industry are disproportionately Black and people of color."
Greene will not have to serve any jail time by taking the plea.